The new composite facility opened by Turkish Aviation and Space Industry Inc. (TUSAŞ) at its campus in Ankara Kahramankazan will produce for Turkish aviation projects and global aviation giants with the latest technology it has. The facility, which has a closed area of approximately 100 million square meters with an investment of 181 million dollars, will produce the structural parts of air vehicles such as planes and helicopters. TUSAŞ's new composite facility will meet 2% of the world's air structural composite need.
Making a statement to Anadolu Agency, TUSAŞ Composites Manufacturing Manager Emre Eriş gave the information that they started composite production at the facility. Stating that the installation of the technological equipment at the facility at the level of 70-80% has been completed, Eriş said that with the new facility, the existing composite production capacity will increase approximately 2 – 2.5 times. Eriş expressed the following; "Currently, there are orders from companies such as Boeing and Airbus, they will be done at this facility. A certain proportion of the structural parts of our original products will be produced in this facility. These are issues related to the future of our company, the country. When we consider the long term, the most popular issue regarding the future of composite is thermoplastic. Regarding this, a serious R&D investment and area will be created in our facility".
Stating that the new facility is planned for logistics activities as well as composite production, Eriş said that the facility has a paint shop and non-destructive inspection systems. Eriş; "TUSAŞ's new composite building is expected to be showcasing the entire composite work in Ankara, even Turkey. We anticipate that at least 1000 people will work here, and we aim to create a serious employment with the auxiliary industry by doubling it by 2,3,5, 10".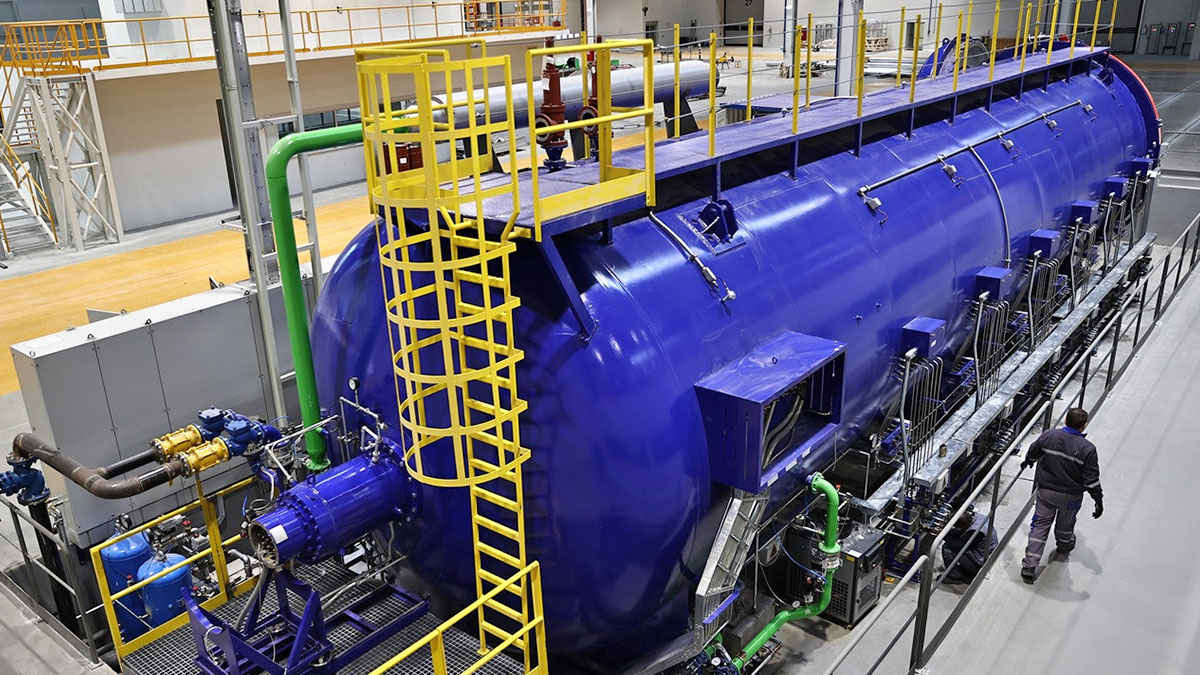 TUSAŞ attaches importance to localization in production
Providing information about the projects and studies at the facility, Emre Eriş said that all composite parts of the Gökbey helicopter and mobile control surfaces of Boeing aircraft will be produced. Eriş stated that the design and production activities undertaken by TUSAŞ in a wing concept that can be used in all passenger aircraft of Airbus were also carried out at this facility.
Underlining that TUSAŞ attaches great importance to localization, Eriş explained that they include all domestic workbenches capable of meeting customer needs in the facility. Eriş said; "The best example of this is autoclaves. We bought the autoclaves from Sistem Teknik. It is a domestic product with its software and automation system. We are trying to lead our domestic producers to develop forward-looking innovations in which they can show themselves better in the international arena. With our work, Sistem Teknik can give these workbenches to any composite manufacturer abroad".
TAI Composite Manufacturing Manager Türker Dölek stated that composites is an area that is constantly developing and the latest technology should be followed.