Zorlu Tekstil is in the textile industry with 12 companies such as Korteks, the largest integrated polyester yarn manufacturer in Europe and Zorluteks, one of the global leaders in home textile production, has a solution proposal for the industry that is going through a rough patch due to coronavirus; investment in new generation textiles based on circular economy and innovation.
Zorlu Tekstil provides clues to the exit formula for the textile industry for the afterwards of the outbreak with its new generation textile investments based on circular economy and innovation. The company creates a significant added value for the Turkish textile industry, and continues to support the health sector for a long time with smart textile products such as anti-bacterial sheets and bed linen.
We will overcome this period with unity
Zorlu Tekstil Group President Necat Altın said that Zorlu Tekstil has mobilized all resources against the coronavirus outbreak that the world is struggling with. Altın continued his words as follows; "This outbreak we are experiencing shows us once again that we need an economic model that is compatible with nature, not only for ourselves but for the world. As Zorlu Tekstil, we have discovered this early and have been investing in new generation textiles based on circular economy and innovation for many years".
Noting that the clothing of healthcare workers is made of new generation textiles, Altın said; "These yarns with high air permeability, non-sweating and moisture adjustment can reach healthcare workers thanks to the smart textile industry". Altın disclosed that, in order to contribute to Turkey's fight against coronavirus, a 'Corona Support Committee' has been established in Zorlu Tekstil, and announced that donations of pillow, blanket, bed linen and drapery fabrics has been made to several health organizations across Turkey. Stating that the company started to produce surgical masks and protective overalls for healthcare workers some time ago, Altın said; "I believe that we will survive this period in a spirit of unity and by getting strength from each other".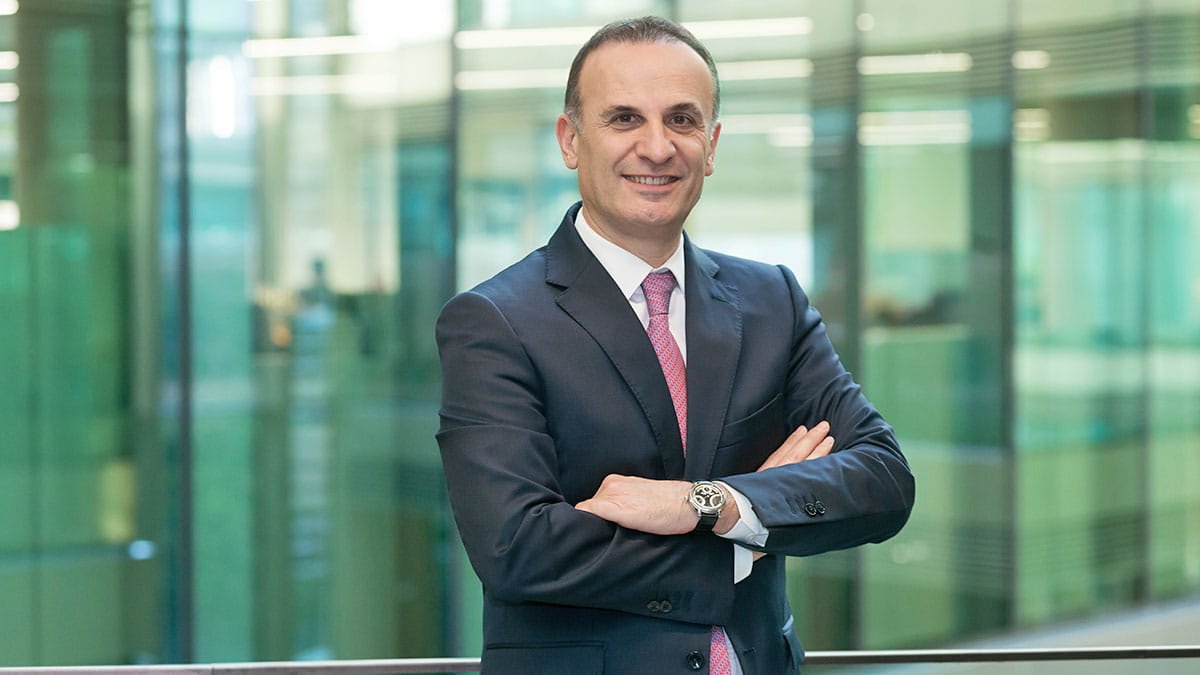 The way out of this is a new generation economy focused on circular economy and innovation
Necat Altın argued that all methods known socially and economically were tested during the coronavirus outbreak; and that a new paradigm change is needed today. Altın said: "Now is the day to do what is necessary for man and the planet; rather than saying something new. This outbreak made us hear the footsteps of a new era of economy that would change all industries. As a country, we must renew ourselves accordingly. In this process, we are ready to offer all our knowledge to the service of our country".
Underlining that the troubles experienced are not a financial crisis; Altın said that this period can only be overcome by realizing cooperation, unity and creating value together. Pointing out the precautions they took as Zorlu Tekstil; Altın said that they are reorganizing their business processes by considering the health of all stakeholders; primarily employees and customers. Altın added that both hygiene and health conditions were strengthened and necessary steps were taken; to avoid disruption in the supply chain.