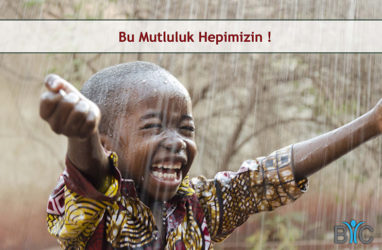 Plasma Technology, developed through intensive R&D by innovative solutions provider BTC Bilgi Teknolojileri, offers water and chemical saving opportunities up to 90% in pre-finishing and finishing processes.
With the new technology developed by BTC Bilgi Teknolojileri, the water, chemical and energy savings in textile finishing before dyeing and printing reaches a level never achieved before. Plasma Technology, developed by BTC through intensive R&D, contributes to sustainability and a liveable world by minimizing the environmental impact of textile production. Moreover, while companies' water, chemical and energy costs are decreasing in serious measure, fabric qualities are increasing.
Sustainability and environmentally friendly production demands are strengthening each day. Requests from customers have now begun to turn into mandatory standards for manufacturers. Textile production, which has a serious impact on nature, also takes its share from this process. Water consumption in textile production reaches up to serious proportions. The decline in global water resources and problems in accessing to water in the future are now a reality through the reports. Approximately 3 billion people around the world are having trouble accessing the water. The Water Resources Group estimates that by 2030, 25% of the total water demand will not be met. It is noted that if the necessary precautions are not taken, the figures for the year 2030 may become reality much earlier and more intensely.
Water consumption is very high in the textile industry
Printing and dyeing facilities are among the areas where water is most used in textile production. Along with the developing technologies, digital printing facilities started to replace traditional dyeing and printing facilities in our country. Over the last 15 years, digital printing technologies have made it much easier to print on cotton, polyester and blended fabrics. However, switching to digital printing technologies does not provide us with full water and energy savings. Currently, water and energy is still being used for the preparatory steps before the printing of the fabrics. Preparatory phase for dyeing and printing polyester fabric; scarves (chemicals), drying, dyeing-printing, fixing, washing, drying. Besides, the traditional process of dyeing-printing in cotton fabric; weaving, desizing, cleaning, bleaching, drying and dyeing-printing. BTC completed the work that reduces the process of finishing before dyeing and printing to a single step.
Plasma technology alternative to water 'Monster' traditional finishing
When we look at the whole of textile production, it is seen that most of the water is used in the finishing process. Approximately 100 lt of water is needed for one kilogram of textile finishing. Plasma Technology, developed by BTC Bilgi Teknolojileri in order to contribute both to the industry and nature, can save 90% of water use.
Plasma Technology developed by BTC in cooperation with an Italian University in a 2-year study, can be used in the preparatory phase of the fabrics before dyeing and printing, in order to reduce water consumption. Plasma, which is the fourth state of the three states of matter known as solid, liquid and gas, is at the centre of this technology. Plasma technology, developed through intensive R&D, creates a physical effect on the fabric at a level of 10 nanometres and performs all preparatory steps in one step. Thanks to cleaning; desizing processes on the surface of the fabric with this technology the fabric becomes ready; before dyeing and printing. In addition, with Plasma applied after dyeing and printing; the use of fluorocarbon resins, which will impart water, oil and soil repellence to fabrics; can also be reduced by half, or the results can be doubled.
In doing so, it saves 90% of the amount of water and chemicals used. Because the process is reduced to a single step; and the amount of water and chemicals to be processed are also reduced; energy saving increases as well.
Where is it?
The Plasma Technology; which BTC Bilgi Teknolojileri has developed by paying attention to the increasing environmental sensitivity and requirements; is located in the facility of Istanbul – Güneşli. This technology is ready for use by textile mills to carry out all kinds of tests. Aiming to bring these innovative technologies to the dyeing and printing companies as soon as possible; BTC enables the world's leading textile brands to produce; water-free, environmentally friendly and sustainable technologies.