Digital and rotary screen printing solutions specialist SPGPrints came together with the textile industry at ITM 2022. The company, developing printing solutions that will contribute to the transformation of the textile industry into a more sustainable structure, introduced three new models added to its product portfolio with the theme of 'Printing Tomorrow' at ITM 2022. Magnolia, Jasmine and Rose textile printers managed to attract visitors' attention with their technical superiority.
SPGPrints Türkiye General Manager Hakan Uzman reminded that SPGPrints has a history of more than 30 years in the textile digital printing industry and said that sectoral experience and innovative vision gave them strength. Uzman, making exclusive statements to Textilegence, stated that they met with more visitor interest than expected at ITM 2022, the first major textile exhibition that took place after a long time. He relayed that ITM continues to be the most ambitious exhibition in the region due to Türkiye's geographical location, visa opportunities and accommodation advantages and noted that the number of visitors from 102 countries as well as Türkiye strengthened the international dimension of the exhibition.
Expressing that the SPGPrints booth has become a frequent destination for those looking for efficiency, innovation and high quality in textile printing, Uzman explained that they had extensive meetings with visitors from foreign markets as well as the Turkish textile industry. He said: "In particular, we hosted a large number of visitors from Iran, Uzbekistan and Egypt markets throughout the whole exhibition and met with serious potential buyers. Our geographical and cultural proximity to these regions reflects positively on our business capacity and as SPGPrints Türkiye office, we perform lots of installations in these regions. The fact that the ITM attracted so much attention from abroad created a serious advantage for us, the exhibitors."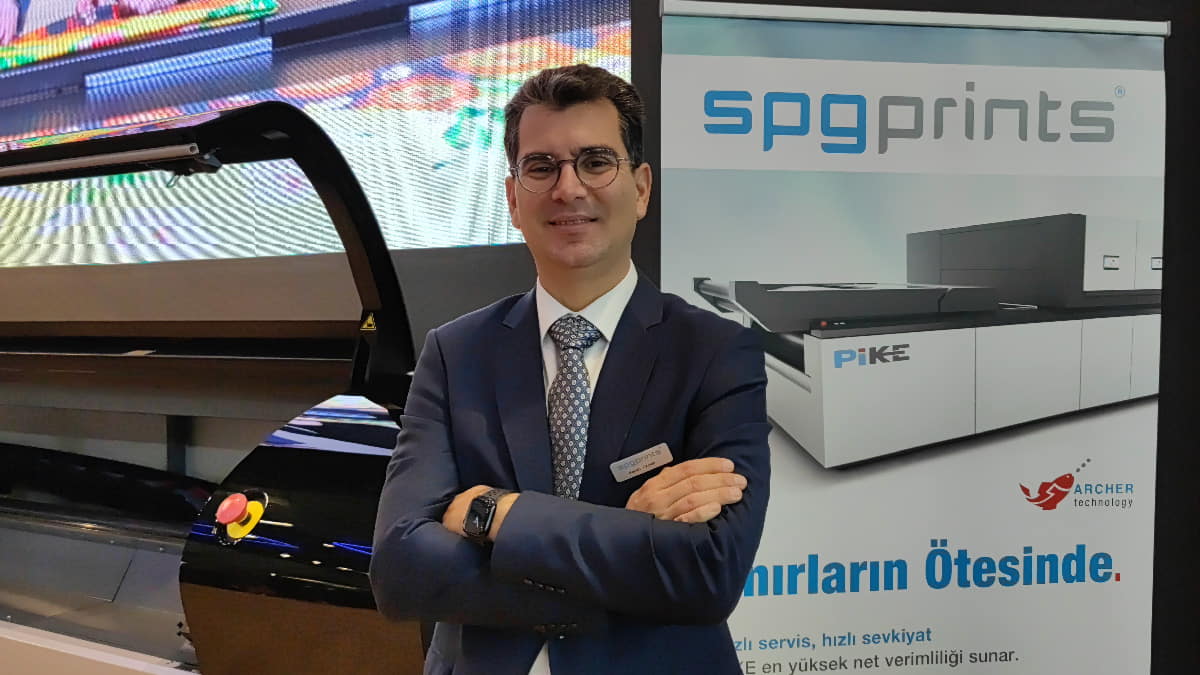 Infinite printing possibilities with three new models for 'Printing Tomorrow'
SPGPrints presented its innovative models with a sustainability concept that will have a mark in the coming period with visitors at its ITM booth. Hakan Uzman explained that SPGPrints aims to be a reliable and innovative solution partner as well as a sustainable one to the printing industry with the new technologies to be developed with its 2025 vision, called 'Printing Tomorrow'.
Uzman, stating that sustainability draws attention as a rising value in the textile industry, said: "As SPGPrints, we have also been working on this topic for a long time and provide innovative solutions. We were very happy with the interest in our new models, named after the flowers in nature, at ITM. The new version of our printing machine, formerly known as Javelin, Magnolia was introduced to the industry. In addition, our new machine Jasmine that can work with reactive, acid and pigment inks and our newly added industrial paper sublimation printer Rose were presented to the users. We will continue to offer our innovative technologies, which minimize the environmental footprint by protecting natural resources and reducing the amount of waste, to the service of our business partners, as we do today."
Uzman, relaying that they come to the forefront in the competition in the Turkish textile market with their high quality as well as the fast service, disclosed that the shorter order quantities and faster deadline demands increase the tendency towards digital printing. He said: "In parallel with this development, we see that the interest in pigment printing has increased significantly because it is an easy and eco-friendly process. The pigment prints produced by our Jasmine printer, which we launched during ITM, attracted a lot of attention in terms of colour, touch and fastness. We think that investments will increase in the near future in this regard."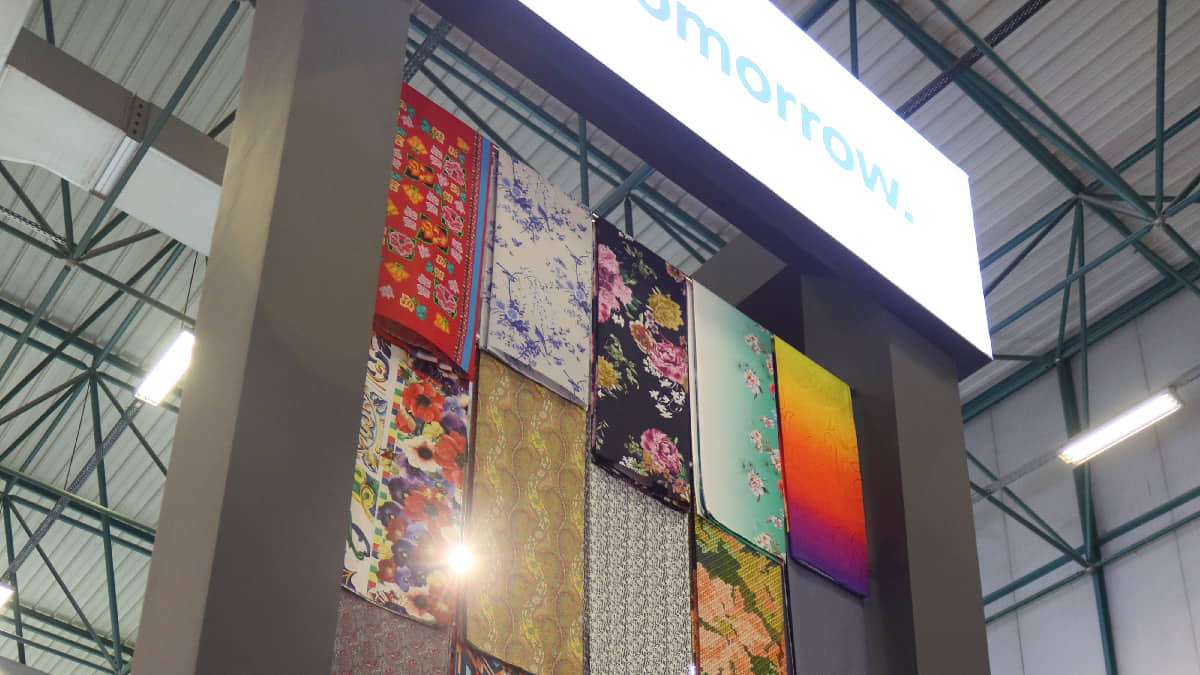 Inks are both high quality and ecological with N-Rich technology
Hakan Uzman noted that sustainability-oriented studies are not limited to printers and stated that they have also taken successful steps in inks. He disclosed: "While the innovative N-Rich technology we have started to use in our inks maintains the print quality, it also has an eco-friendly formulation. Our inks already have proven quality. It has taken this to an advanced ecological dimension with N-Rich technology. We are also excited to add paper sublimation and pigment digital inks to our ink range. While our production based on sustainability with N-Rich technology continues, we are fully determined to continue developments as the leading company in this field."
Uzman, underlining that SPGPrints is the only company in the world that provides all solutions in rotary screen printing and digital printing, touched on the changing demands and future forecasts in the printing market: "Our business partners are most curious about the answer to the question of whether there will be rotary screen printing or digital printing in the future. Our estimates and expectations on this subject have changed drastically in the last five years. We foresee that digital solutions will continue to increase thanks to the developing print head and ink technologies. However, we do not expect rotary screen printing to end in the short and medium term. Rotary screen printing will continue even if there is no increase in the long run. A lot of rotary screen printers are also in demand in recent investments besides digital printers. This is a clear indication that in the short and medium term, rotary screen printing will continue with a slower pace compared to digital."
Growth investments continue, and non-essentials postponed
Hakan Uzman, stating that there were very serious economic and financial fluctuations in the first half of 2022, argued that the decrease in demand and increasing energy costs after the pandemic negatively affected the profitability of the players in the market. He concluded his words as follows: "On the other hand, we do not see a delay in growth-oriented investments, but we do observe delays in non-essential replacement investments. Some of our business partners had to postpone their investments planned for this year until 2023 due to difficult market conditions. Türkiye's solid infrastructure and high capacity helped it get out of many crises quickly in the past. We hope and believe that this difficult period will end as soon as possible."