German textile machinery manufacturer Trützschler Group SE presented its innovative and sustainable technologies that provide numerous advantages from cost saving to less resource consumption at ITM 2022. The company's solutions for Spinning, Card Clothing, Nonwovens and Man-Made Fibers stand out with the topic of recycling and succeeded in attracting visitors' attention. Trützschler Group SE CSO Alexander Stampfer, speaking in an exclusive interview with Textilegence, shared his reviews on the exhibition and global and Turkish markets.
Stampfer said that it was a great atmosphere at ITM 2022 and that they were very delighted to finally welcome many interested customers and partners in person again and enjoyed the lively exchange. He added that the heavy costs put pressure on their customers, especially on the raw material and energy side, and continued: "Visitors from all over Türkiye as well as from the surrounding countries including Iran, Uzbekistan and Egypt joined us. Our latest Spinning, Card Clothing, Nonwovens and Man-Made Fibers solutions caught a lot of attention, especially the topic of recycling."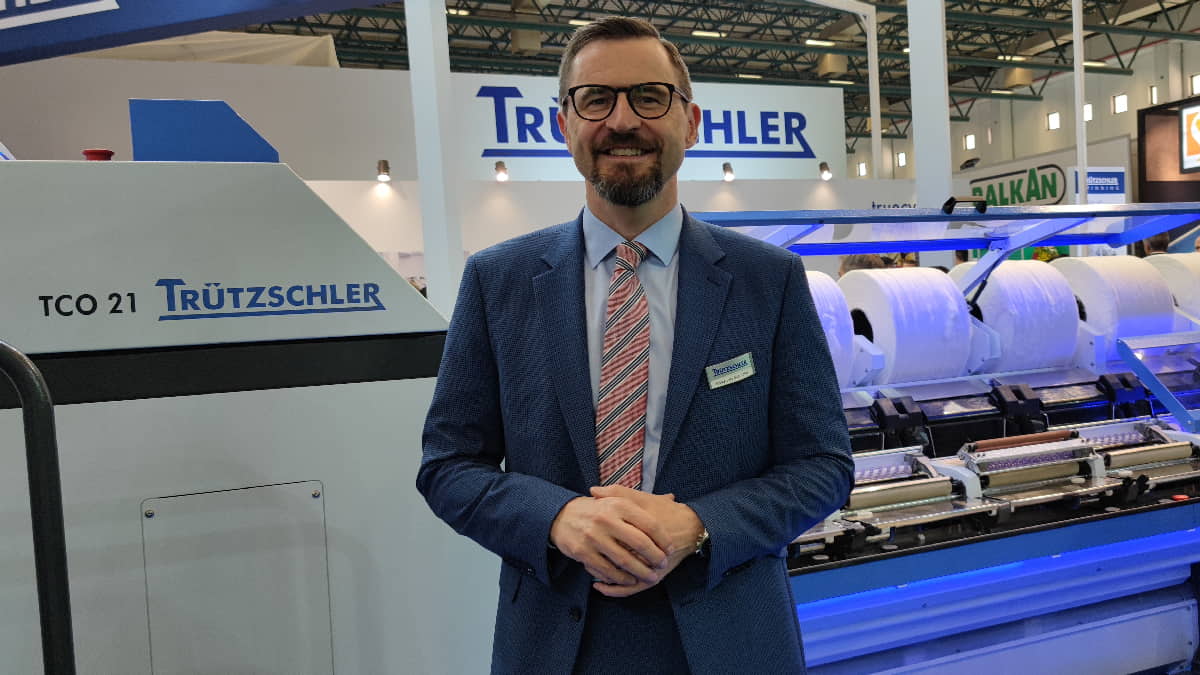 Trützschler offers less resource consumption and improved material transport
Alexander Stampfer relayed that TCO 21 combing machine they exhibited was of great interest to their visitors and that information on CL-X pre-cleaner and TC 19i intelligent card were also of high relevance. He continued: "In the context of raising raw material costs, both are excellent solutions to reduce the amount of extracted waste. We further noticed a strong demand for all kinds of recycling solutions as well as sustainable nonwovens: People showed interest in eco-friendly wipes coming from renewable resources, for example, comber noil, pulp and cellulose fibres."
Stampfer relayed that their spinning preparation lines offer intelligent features and advanced air technology, resulting in better raw material utilization, lower energy consumption and improved material transport and noted that, in this term, TC 19i is the benchmark with regard to sliver quality thanks to its automatic optimization of the carding gap during production. He disclosed: "It supports customers to lower the amount of good fibre percentage in the waste due to an automatic recognition and setting of waste removal. At the same time, it operates with reduced suction pressure and air requirement. All in all, it provides high production with the best possible quality and waste removal, as well as lower energy consumption in comparison to the benchmark."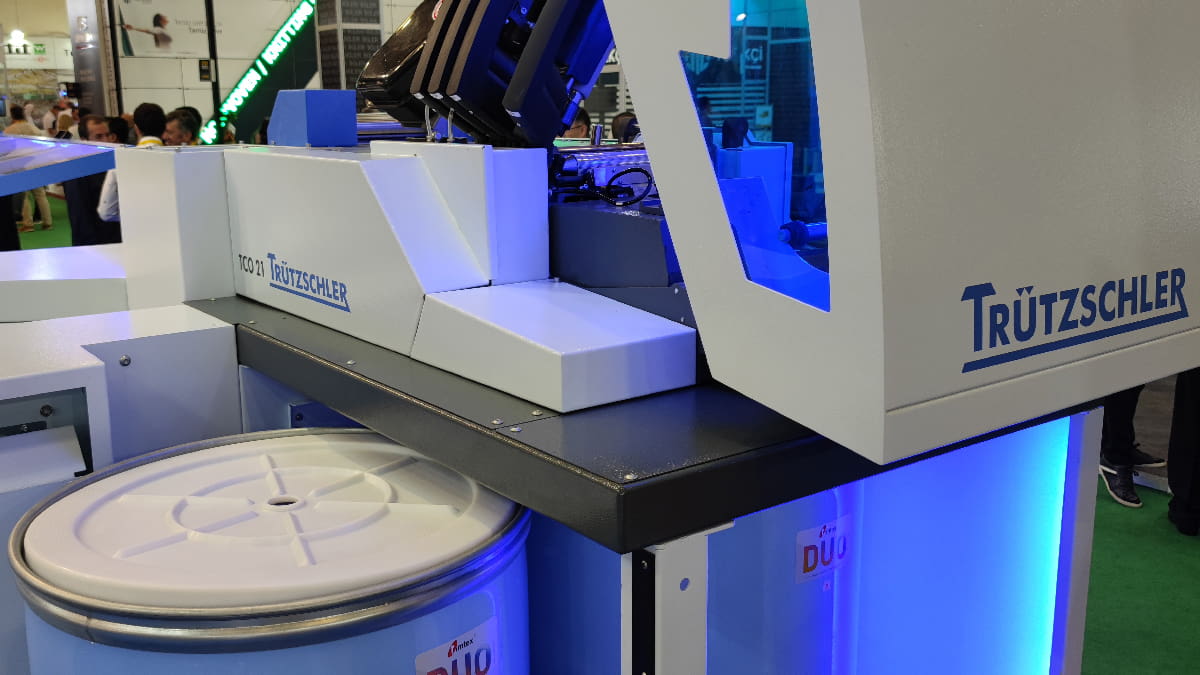 "Plant-based raw materials are in increase"
Alexander Stampfer, noting that they see an increasing demand for plant-based raw materials, such as hemp in the spinning business, underlined that it can be an alternative to cotton in the future. He said: "It requires considerably less water, and it grows even under conditions where cotton is out of the race. The availability is still low, but there is potential for the future, particularly for blends. Other natural fibres, even coconut fibres, are also discussed, especially in the field of needle-punched nonwovens. We took the decision to re-enter this segment in cooperation with the Italian company Texnology."
Stampfer emphasized that both sustainability and digitalization are important topics to them and disclosed that they have the vision of an intelligent spinning preparation process which consists of machines that optimize themselves like TC 19i and that are digitally interconnected. Saying that their R&D teams are constantly working on future trends and will present new solutions at ITMA 2023, he added: "We are also developing equipment and features for recycling applications. ITM has once again shown that recycling is a megatrend, especially the manufacturing of products from regenerated fibres."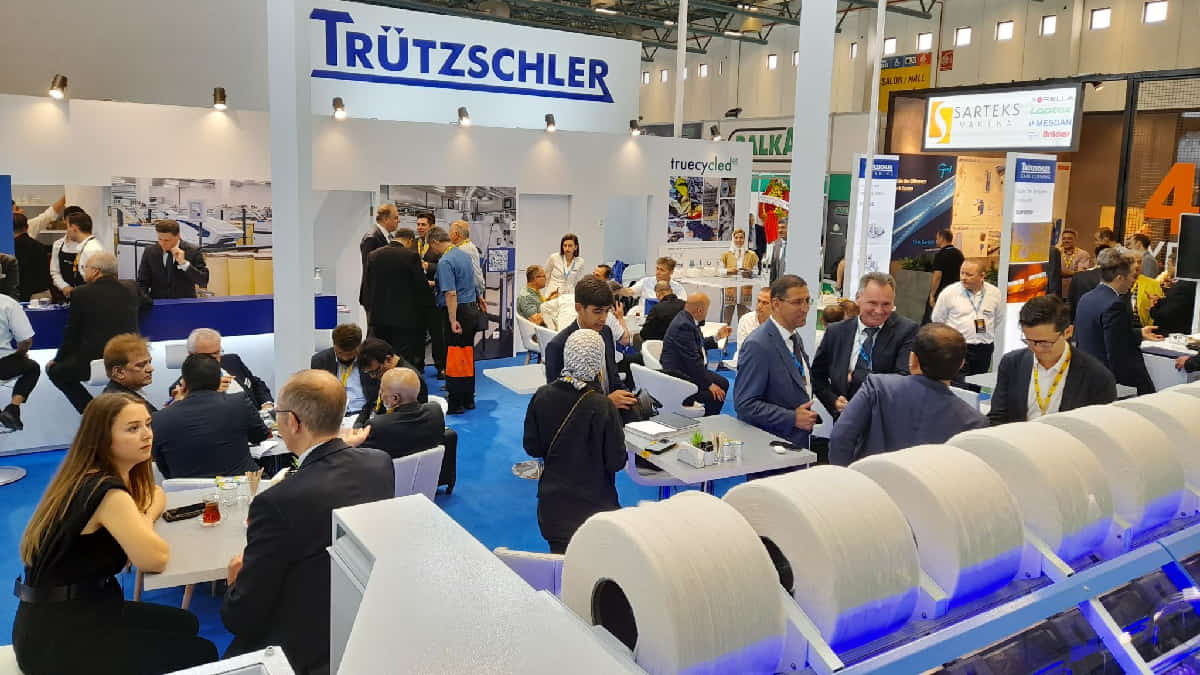 "Türkiye is a strong textile production hub for Central Europe"
Alexander Stampfer, reminding that Türkiye is one of their most important markets worldwide with a continous growth, disclosed: "We strongly believe that Türkiye has even strengthened its position as a textile production hub for the big consumer market of Central Europe due to its proximity. Logistics are an essential cost factor in textiles. Products can easily be transported by truck from Turkey to Central Europe, there is no need for costly sea freight." He added that they experience a current downturn in the BCF (Bulked Continuous Filament) carpet yarn production on the MMF (Man-Made Fibre) side. He also mentioned they believe that the fluctuation in the economy had a stimulating effect on the export business of their customers and said that even though costs increased, the strong investment activity in Turkey continued.