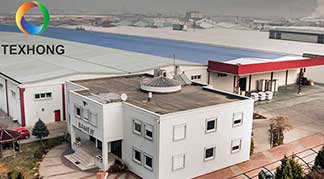 One of Turkey's leading yarn brands, Kayseri based Bamen İplik was sold to the Chinese textile giant Texhong. The Competition Authority has been applied for sale in January 2019. The Competition Authority granted permission to Texhong Textile Turkey to purchase Bamen previously owned by Başyazıcıoğlu Tekstil, with real estate, machinery and equipment in March. Buying Bamen through the transfer of assets, The Chinese company took part in Balıkesir OSB in 2013 but did not invest. Chinese textile companies have attracted attention with their growth strategies through overseas investments and acquisitions in recent years.
Bamen İplik
Bamen İplik, which became a subsidiary of Başyazıcıoğlu in 2002, produces raw and dyed yarn types. The company has state-of-the-art machinery, 35 thousand square meters of closed, with 46 thousand square meters of total production facilities. Bamen owns an important amount of equipment such as; ring compact yarn facility, ring conventional yarn facility, yarn twisting facility, yarn dye house, raw yarn & dye labs and quality control laboratories. Exporting 40% of its production to around 30 countries, Bamen is the only yarn manufacturer with Turquality support.
Chinese textile giant continues its growth
Founded in Hong Kong by Hong Tianzhu in 1997, Hong Kong Tin Hong Industrial Limited has accomplished series of textiles investments. One of them was Texhong Textile which was opened in the same year. Texhong Textile Group Limited is one of the world's leading textile manufacturers with annual turnover of 3 billion dollars. The company, which produces high quality yarn and fabric, is among the top 4 companies in the world with 4 thousand tons of yarn production per year. Texhong produces high-quality yarns, raw fabrics and ready-to-wear fabrics, especially high value-added core-spun and cotton fashion textiles. The company is traded on the Hong Kong Stock Exchange, and operates through 12 production facilities in China, alongside 2,160,000 spindles and 572 air-jet weaving manufacturing capacity in Vietnam.
Texhong Textile increased its revenues by 17.5% in 2018 to 19.156 billion Chinese yuan, and gross profit increased by 1.4%. A closer look at Texhong's business units consists; 81.2% of yarn, 10% of garment fabric, 4.5% of raw fabric and 4.3% of jeans. The revenue increased by 6.7% to 15.554 billion Yuan for the core production segment of the group. Sales volume increased by 2% to 660 thousand tons.
Texhong Textile is reaching a total of over 3 thousand customers; 2700 of them domestic through their sales network in; Vietnam, North America, Europe, Brazil, Turkey, Bangladesh, Japan and South Korea as well as China. Texhong is expected to increase their investments and activities in Turkey in the coming period.