Bursalı Tekstil, one of Turkey's leading textile manufacturers, won 2 awards at the American Business Awards, one of the prestigious awards of the business world, with its global brand Nuacotton. Turkey's biggest exporter of towels Bursa Textile has reached success with products developed through R&D and design based on innovative work. Bursalı Tekstil Chief Executive Officer Alper Bursalı attended the award ceremony held online due to the pandemic.
In the competition where the world's most successful institutions were awarded; Nuacotton won the Gold awards in the "Consumer Products: Home Products" category and the Bronze awards in the "Innovation of the Year: Consumer Products Industries" category. Bursalı Tekstil is the 24th Turkish company to receive the gold award by leaving tough opponents behind at The American Business Awards, held for the 17th time.
The aim is to always be ahead with Nuacotton
Speaking at the online award ceremony, Alper Bursalı said that they were very happy to receive 2 awards in such a prestigious competition. Saying; "We are proud of receiving 2 awards from the American Business Awards, the most prestigious business award in the world", Bursalı continued his words as follows; "The world is changing rapidly and our company keeps pace with these changes with innovation-oriented projects. As Bursalı, our goal is to always be one step ahead with our global brand Nuacotton. We meet the current needs by offering Nuacotton Green Hygienic products developed by our R&D and Design Centers all over the world. I would like to thank all my colleagues who are the real winners of these awards for their efforts".
Alper Bursalı stated that they focus especially on productivity and added value in products; that they have developed with advanced technology. Noting that they always take future-oriented steps with a continuous improvement approach, Bursalı; "The products we have developed for our Nuacotton brand attract great attention all over the world. We aim to continue to provide added value to our country and the sector; by focusing on increasing our current market share and product diversity".
Alper Bursalı stressed that they have the first and only R & D and Design Center in Turkish textile industry. Bursalı stated that they will continue to invest in information and technology by making the work in this field sustainable.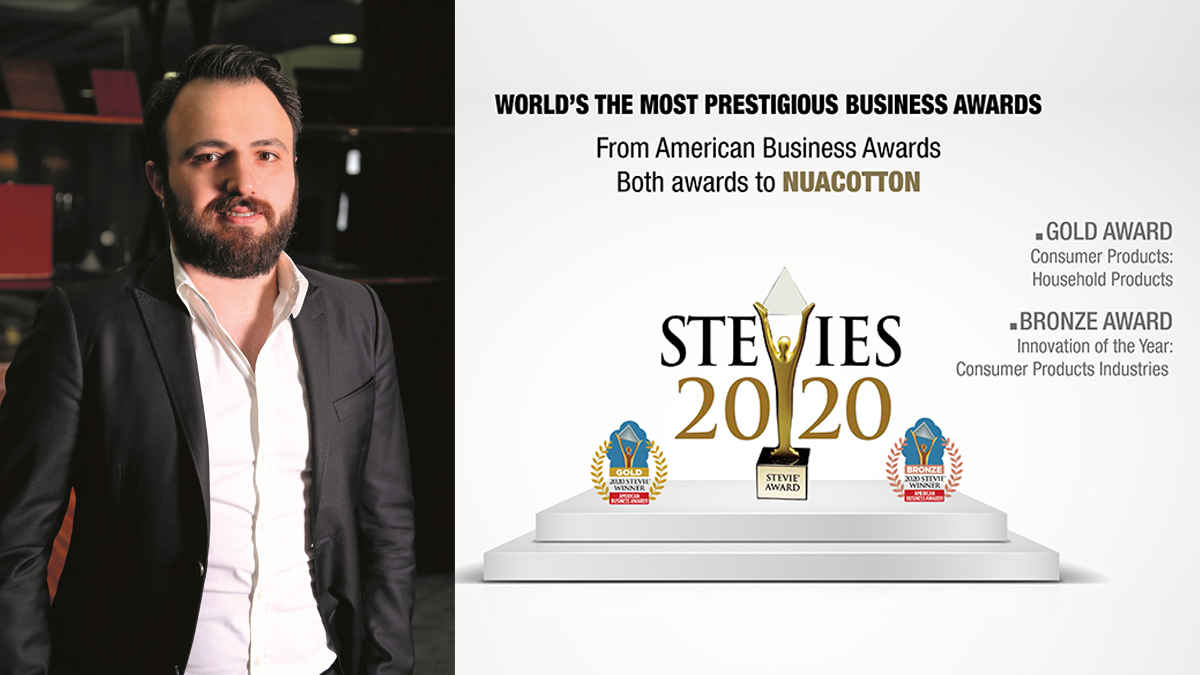 Nuacotton expands its product range
The products of Nuacotton, the worldwide brand of Bursalı, are in 4 segments as Gold, Silver, Bronze and Green. The patented Nuacotton Green Hygienic Series; which prevents bacteria and germs with its microcapsules; joined the product range of the brand.
Nuacotton Green Hygienic products reshape the expectations, especially during the pandemic period. Unlike other antibacterial products, the company blazes a trail in terms of the industry; by combining the antibacterial solution created from completely natural ingredients with micro capsulation technology. The products maintain their antibacterial properties up to 20 washes; it prevents the growth and reproduction of bacteria, viruses, fungi and mould, and prevents bad odour and stain formation.