Government measures taken against the spread of the Covid-19 pandemic caused a series of changes in daily life. Practices such as wearing of face masks, social distancing and working from home resulted in increased interest in beauty and health, especially among young consumers. Cosmetotextile (cosmetic textile) products can play an important role in meeting the demands of consumers who see skin and body care as indispensable elements of their overall wellbeing.
The Covid-19 pandemic has led consumers to increasingly focus on beauty and health, according to the report titled "Cosmetotextiles: Beauty and Wellness are Ready to Wear" in the 70th issue of Performance Apparel Markets from the global business information company Textiles Intelligence. This positively affected the market of the cosmetotextile products and created an optimistic picture for the future of the industry. The published 49-page report contains important information about the cosmetotextile market, products and their functionality, which combines the benefits of cosmetics with the functionality of textiles.
Consumers confused about cosmetotextile products
Cosmetotextile products are used in a wide range including casual wear, socks and sportswear. It provides a convenient method for applying cosmetic substances, fragrances and health-promoting minerals to the skin. Current cosmetotextile products offer a wide range of products designed to slim the silhouette, moisturise the skin, reduce the appearance of cellulite and create a sense of wellbeing through the use of fragrances.
With the new techniques improved, the cosmetotextile sector has been developing generally since the early 2000s. There are a number of factors that prevent cosmetotextile products from achieving the same success as other product categories in the health, beauty and wellness market. While many consumers are confused about where to buy cosmetotextile products, the rest are almost unaware of the products.
Companies with great commercial success give hope to the industry
According to the report published by Textiles Intelligence, very few of the brands that have experimented in the development of cosmetotextile products in recent years have made a significant income from such products. Therefore, companies have not committed to investing further in product development or sales and marketing. As a result, the number of companies working in the field remains small and sales of clothing with cosmetic functionality cannot reach significant figures.
Despite all these negative factors, the key examples in the report provide an optimistic view for the future of cosmetotextile companies. According to this, companies that focus solely on this area, establish dedicated production and R&D facilities in the field of cosmetotextile products such as France based Lytess and Skin'Up, whom achieved great commercial success.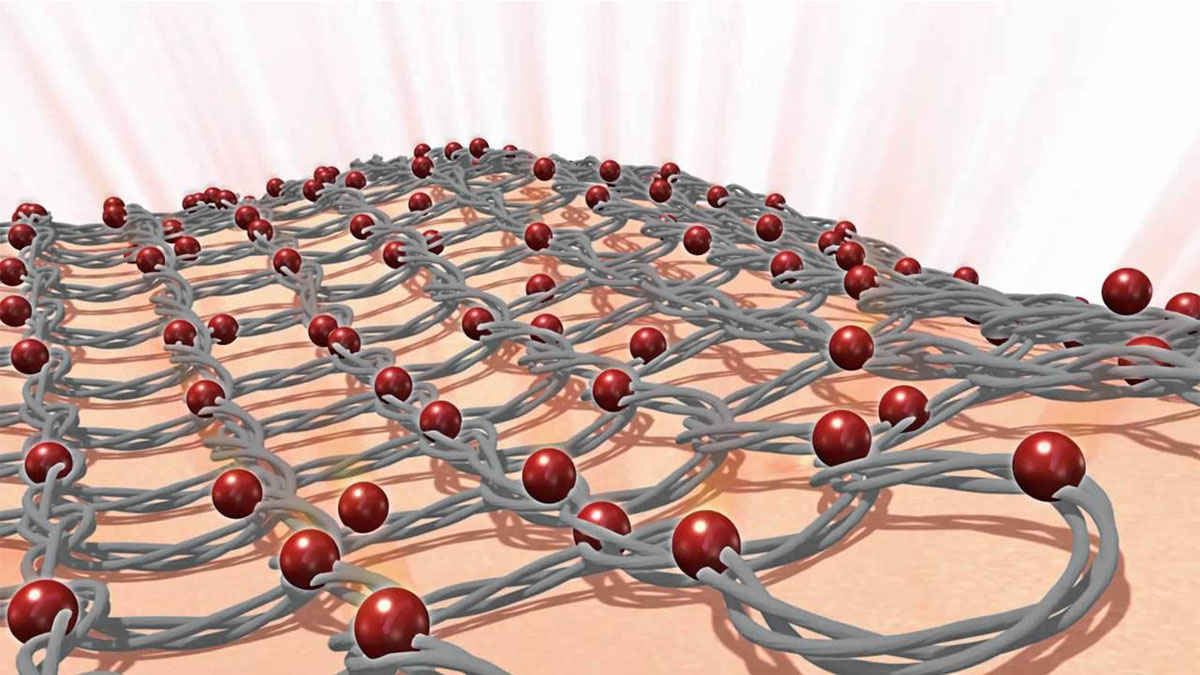 The use of natural formulations gains importance
As consumers become more conscious about sustainability and actively seeking plant-based products, the use of natural formulations is also gaining importance. For this reason, companies are conducting a lot of research into the development of high performance microcapsules and active substances derived from natural formulations rather than synthetic formulations.
Using different synthetic and natural materials, cosmetotextiles is produced by different techniques such as grafting, microencapsulation, coating, doping. As natural sources fruit pulp, essential oils, plant extracts, flower extracts and animal extracts; as synthetic sources, some materials such as zinc oxide, iron oxide, ethane, diol and zinc nanoparticles are used.