Inkjet inks specialist DuPont met with customers and visitors at FESPA 2022 to showcase its innovative solutions, from water-based pigment inks to commercial printing on paper and packaging applications. Artistri® inkjet inks Global Marketing Manager, Eric Beyeler, making an evaluation to Textilegence after the exhibition, said that the DuPont™ Artistri® team was excited to have the opportunity to meet with their customers and many visitors again at FESPA 2022. Beyeler stated that the exhibition offered a long-awaited opportunity to discuss the needs of their customers and partners face-to-face and strengthen the rich relationships they have in the printing industry, disclosing; "As an exhibitor, FESPA 2022 more than met our expectations from all points of view."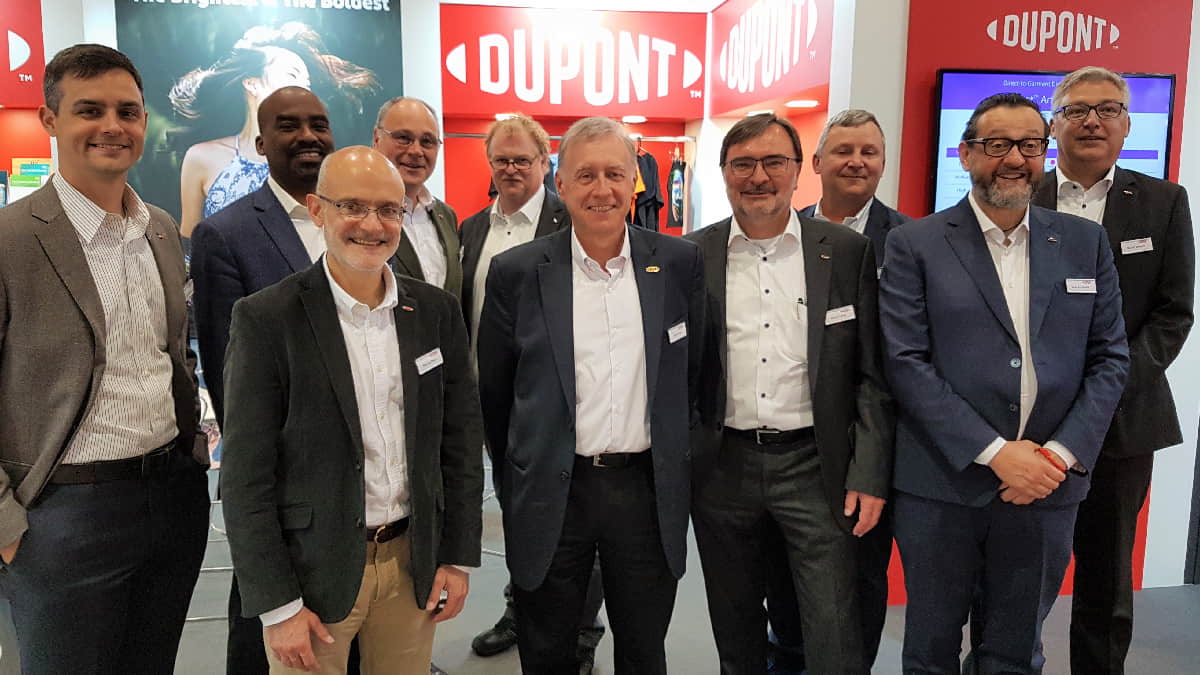 The latest innovations in DuPont inkjet printing inks met the market at FESPA 2022
Eric Beyeler said that they focused on water-based pigment ink solutions for Roll to Roll (RTR), Direct To Garment (DTG), Direct to Film (DTF) as well as commercial printing on paper and packaging applications for FESPA 2022. He explained the details of the products they exhibited at the DuPont booth as follows:
"Artistri® P2700 is a 12-colour mid-viscosity ink set for Roll to Roll printing with an extensive gamut, bright colours and exceptional durability (4 or higher wet & dry crock) which does not require post-processing. Artistri® P5500 is our newest DTG (and also DTF) ink set with high white ink opacity, bright colours, excellent wash fastness with press and oven curing. This provides great white ink redispersibility which will allow for an extended shelf life thanks to the new formulation. Improved productivity helps our customers reduce their environmental footprint, and the consistency on the ink set and its reliability in printing help deliver high yields and low waste."
Beyeler stated that the Artistri® P5500 ink set will allow printers to print more T-shirts per hour with less ink and said that they displayed samples printed with Artistri® Brite PN5000 and Brite PN3000 for commercial paper printing, including corrugated cardboards application during the exhibition. He underlined that these inks provide printing reliability, bright and durable colours and the consistency they have been delivering to the market for more than 30 years by developing water-based pigment inkjet inks.
"The demands of the printers are productivity, print reliability and image quality"
Eric Beyeler expressed that their customers need continuous improvement in 3 categories, which are productivity, print reliability and image quality. Beyeler explained that the upcoming DTG/DTF ink launches are focused specifically on productivity and image durability which help customers differentiate their solutions. He underlined that DuPont is ready to deliver inkjet ink solutions to both facilitate textile printing's digital transformation and reduce its environmental footprint.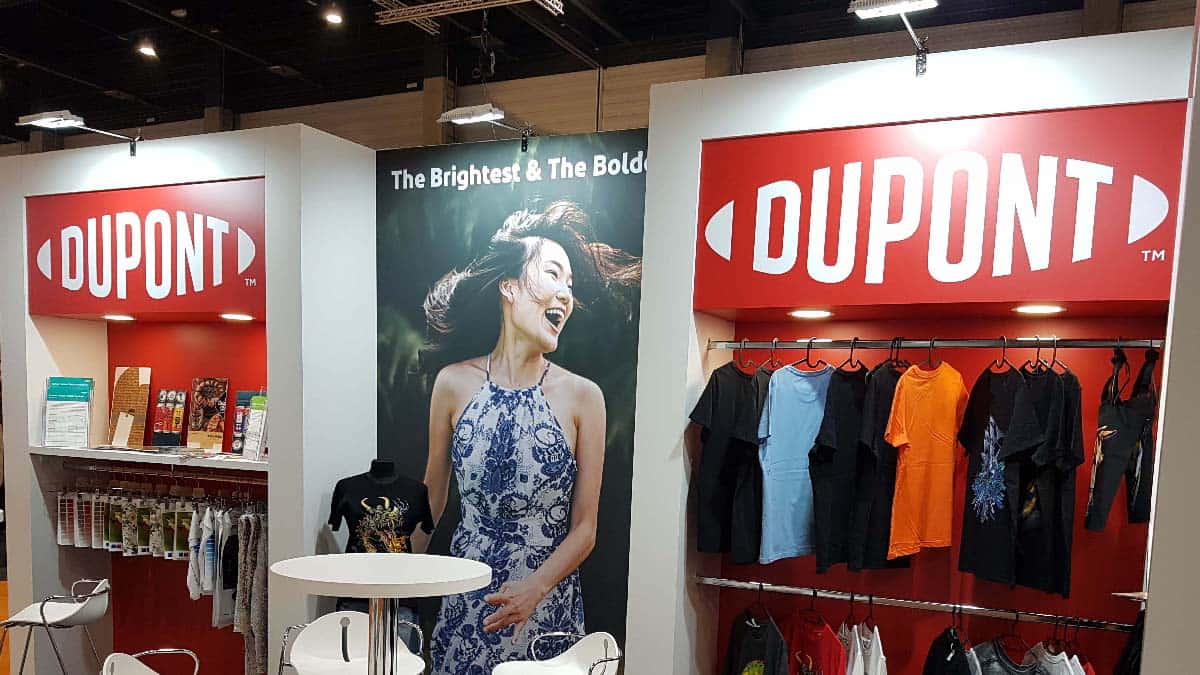 Beyeler said that while the digital transition in the packaging industry is accelerating, their food-compliant ink products portfolio is also growing and shared: "These inks have to be uniquely tailored to specific printers and print systems and are available through our equipment manufacturer partners. Our over 30 years of pigment ink technology innovation and our polymer and chemistry expertise are essential tools for us to deliver on the unique challenges of food-compliant ink technology."
"Digital printing will continue to grow in 2022"
Eric Beyeler said that 2022 started off strong as the world economy began to shake off the effects of the pandemic, but inflation, continued supply and logistics challenges are impacting the outlook for the rest of the year. He also expressed that they remain optimistic that the momentum behind the transition from analogue to digital will enable digital printing to grow, with Türkiye's innovative and dynamic printing making significant contributions to this growth.
Beyeler pointed out that Türkiye has a unique economic and geographic position for textiles as the place where East and West meet, saying: "To participate and win in the regions and segments the Turkish printing is supplied to, you need to not only deliver a high-performance product, but also productivity." He relayed that their water-based pigment inks for RTR, DTG and DTF have and continue to deliver the value their Turkish customers expect and concluded: "We are committed to continuing to develop and commercialize pigment inkjet inks that will meet the print durability and productivity demands of Türkiye's dynamic printers, press manufacturers and brands."