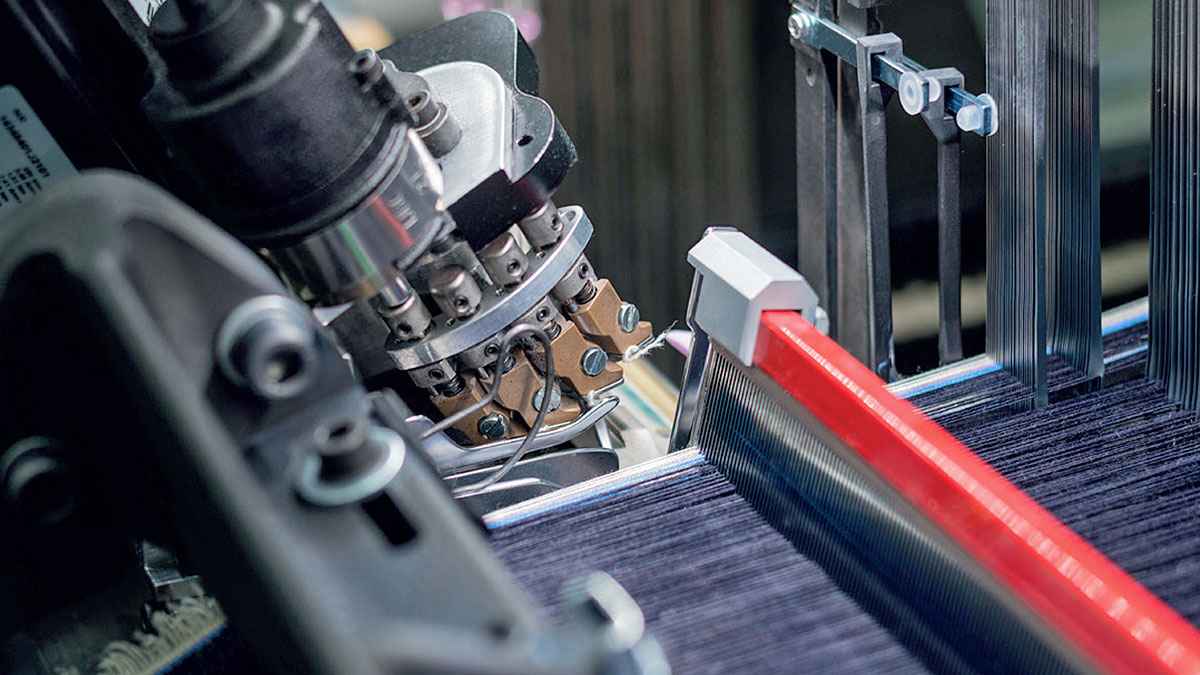 Istanbul Textile and Raw Materials Exporters Association (İTHİB) has published the World Denim Fabric Foreign Trade Report. According to the report based on TIM, Ministry of Trade and Trade Map data, world denim fabric exports increased by 5.1% in 2018 and reached approximately 5 billion USD. Between 2009 and 2018, it is seen that these exports increased by 31%.
Top 5 countries who perform most denim exports are listed as China, Pakistan, India, Hong Kong and Turkey. China was the undisputed leader in the global market last year, with 2 billion USD worth of exports and a 42% share of total exports. Pakistan follows with a shares of 11.7%, India with 8.2%, Hong Kong with 7.4% and Turkey with a share of 6.8%.Obtaining 338 million USD from denim exports, Turkey have twice the share of their closest follower USA (3.2%). This export value also means a decrease of 8.6% compared to the previous year.
Denim fabric exports increased by %9,4
In 2018, it was seen that there was an import that exceeded the export figures. Global denim fabric imports increased by 9.4% to 4.5 billion USD last year. In the 2009-18 period, these imports increased by 27.3%.
Bangladesh, with 1.1 billion USD and 25.5% share in total imports, is by far the leading importer of denim fabrics in the world. Vietnam follows Bangladesh with a share of 7.6%, respectively Hong Kong with a share of 7.4%, Turkey with a share of 7.1% and China with a share of 5.4% share of Turkey. Number for 4 in denim imports, Turkey made imports worth 321 million USD last year. Compared to the 351 million USD value in 2017, this figure declined by 8.6%.
Denim fabric exports far behind of 2013's
The export and import performance of the Turkish textile industry in the global denim market in recent years has a fluctuating outlook, with a downward trend. According to the report, there is a downward trend especially after 2013, which reached the highest export level. Turkey's 435 million USD denim fabric exports in 2013 decreased to 341 million USD in 2018. Denim fabric exports of our country continued to decline by 6.4% in 2017 and 8.0% in 2018. Looking at the January-August period of 2019, this decline continued. In this period, denim fabric exports decreased by 16.7% and reached 194 million USD.
Looking at the most important denim market shares in Turkey's exports in 2018, Tunisia comes first with a 16.2% share, Egypt second with 13.9% and Italy took third place with share of 10.3%. Exports to Tunisia increased by 5.1% to 55 million USD. Exports to Egypt increased by 4.0% to 50 million USD, while exports to Italy declined by 8.5% to 37 million USD. Turkey's exports of denim fabrics among the first 15 countries drew attention to the increase in exports to Poland. Denim fabric exports to Poland last year increased by 68.1% to 8.5 million USD.
Pakistan stands out in the import of denim fabrics
Turkey's denim fabric imports rapidly increased in 2009, 2010 and 2011, the rate decreased to 40.2% in 2012. In the 5-year period covering the years 2012-2016, denim fabrics were imported at the level of 250-300 million USD. In 2018, Turkey's imports of denim fabric index declined by 8.6% to 321 million USD. During the January-July 2019 Turkey's denim fabric imports decreased by 23.6% and occurred with 155 million USD worth.
In 2018 the biggest share of denim fabric imports to Turkey is Pakistan with 3.32%, Egypt with 18.5% and Italy with 5.9%. In 2018, denim fabric imports from Pakistan increased by 11.8% and reached 105 million USD. Imports from Egypt declined by 36.5% to 61 million USD, while imports from Italy declined by 18.1% to 20 million USD. Among the first 15 countries in our denim imports, Ethiopia showed a remarkable increase. In 2018 Turkey's denim imports increased by 58.2% from Ethiopia with 8 million USD worth.
Turkey's denim apparel exports in 2018 increased by 52.2 to 1.7 billion USD. In the last 10 years, the increase in this product group was 18.9%. On the other hand, Turkey's denim apparel imports declined by 11.3% last year, with a worth of 163 million USD. Denim apparel imports carried out by Turkey between the years 2009-2018 increased by 23.8%. Top 5 countries for Turkey's denim exports were to Germany, Spain, England, the Netherlands and Denmark; while the top 5 imports from countries such as, Egypt, Bangladesh, Pakistan, Spain and Bulgaria.