Trial plantings of indigenous linen seeds named 'Cemre' and 'Efe', which were developed to be drought resistant, were carried out within the scope of the project carried out by the Döngü Cooperative, doing agricultural research and development in İzmir, and the Aegean Agricultural Research Institute. These linen varieties do not need inputs such as fertilizers and pesticides as well as being drought-resistant and are expected to be an attractive product for the producer. The registration application for the linens that grow from the seeds planted in the Kahrat neighbourhood of Tire district of İzmir has been made and they will be harvested in July.
Despite being remembered by the Anatolian and Mesopotamian lands, linen, whose production has come to a standstill in the last 40 years, becomes prominent as a product with high added value. Its oil is used as a food and feed additive, its fibre is used as a textile, composite and paper raw material, and its stem is used as paper and insulation material.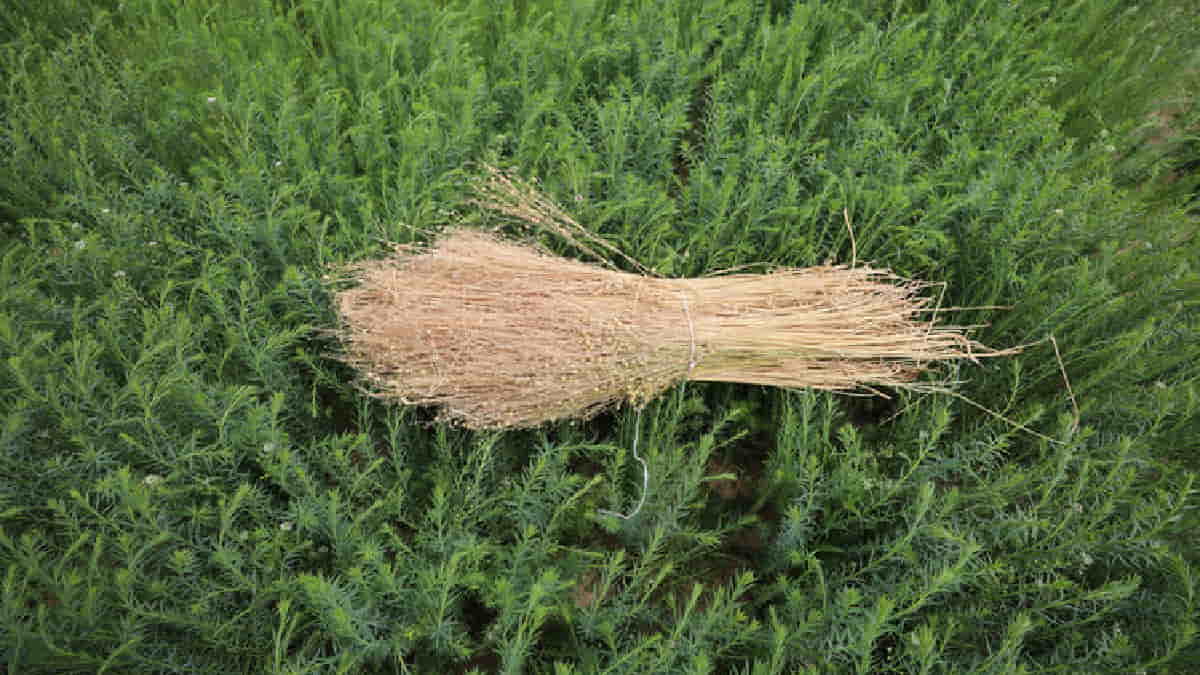 Linen production has decreased sharply since the 1960s
While linen production of Türkiye was between 3,500 and 6,750 tons in the 1960s, these figures have decreased over the years when the general outlook is taken into account. İzmir Agriculture and Forestry Director Mustafa Özen told Anadolu Agency (AA) that linen production of Türkiye has been on the verge of disappearing in the last 40 years, falling to 2 tons for various reasons. Özen mentioned that global climate change is leading humanity to radical decisions and stated that farmers should be directed to this product that is resistant to drought. He relayed that linen, which can only sustain itself with snow and rainwater, does not need fertilizers and pesticides, it can be grown with the removal of weeds and hoeing in the first period, pointing out the need for a market for the product to become widespread. Özen stated that they supported the project developed by Döngü Cooperative for the processing of linen and the production of different products as the Aegean Agricultural Research Institute and the directorate.
"An important alternative in regions with drought effect"
Özen stated that linen can be grown in humid regions such as the Aegean, Mediterranean and Black Seas, and it is seen as an important alternative in regions with drought effects. He pointed out that alternative product searches have emerged with the withdrawal of groundwater and the decrease in the amount of rain in the Little Meander Basin and said:
"We have seen that the seed varieties we have obtained can adapt very well to the region in the trials we have done for 2 years. Therefore, we do not have any concerns about production. We do not only want to expand the linen production area in this region, but we also want to work on the processing of the linen we have produced. At this point, we want to expand the market area by establishing a pilot-scale business and obtaining different substances from the seeds and stems of linen".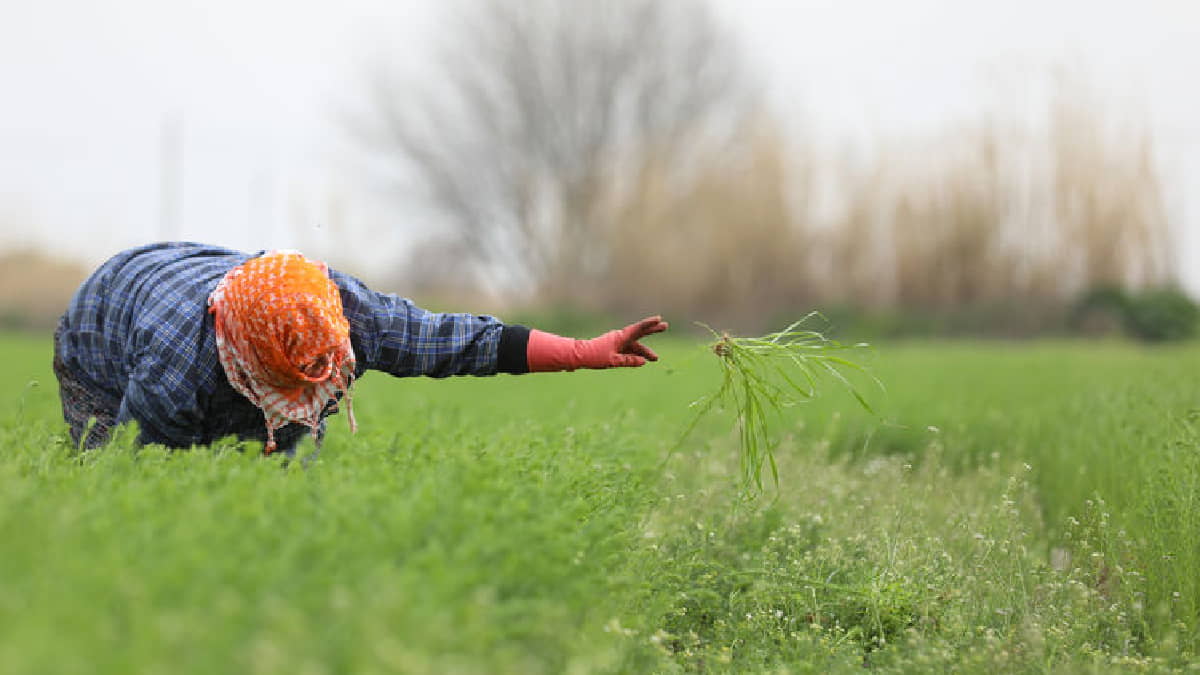 "We want to create a well-functioning cycle from cultivation to end-use"
Döngü Cooperative Head Zeynep Derece stated that they developed the project after they were engaged in the production of biocomposite material from linen fibre and could not find local raw materials. Derece relayed that the seeds were planted in the Kahrat Neighbourhood as well as in Manisa, Denizli, Ankara and Samsun and explained that they did not leave the project with production, but planned it in a cycle that included the processing of the product and the development of the market.
Derece said that they are planning to establish a workshop in Kahrat Neighborhood and turn it into an important base for linen. She continued her words as follows; "We want to create a cycle that works well from cultivation to end-use. The cycle (döngü) in our name comes from there. We want to establish a system that embraces the existing information and combines it with innovative ideas and technologies, minimizing the market problem of the villagers, and meeting the needs of the end-user with domestic products, not imports".
Farmer Erdem Kuru planted linen on his 10-decare field for trial purposes in mid-November and said that they will be harvested in a few months. Kuru noted that he planted the product because he was curious about it; "Its cost will be low since it does not require fertilizers and pesticides, and we planted it because we wanted an alternative product to wheat. If it ends up in a positive way, we plan to plant in more places next year".
Linen, which requires less water consumption than cotton and can be grown without fertilizers or pesticides, takes place near the top in sustainable fibres. Linen fibres are preferred especially in hot climates with their heat resistant and absorbent structure as well as their eco-friendly features and are used in bags, clothing, tablecloths, sheets and numerous other textile products.