Producing yarn from 100% organic cotton, Turkish textile manufacturer Rubenis İplik is on its way to transform into an integrated facility step by step with investments. The company has been producing yarn since 2015, and opened its knitting facility towards the end of 2020 and started production. The new knitting facility, which is built on a 10 thousand square meter closed area in Şanlıurfa Organized Industrial Zone, has a daily production capacity of 20 tons of raw fabric. With its knitting facility equipped with A total of 32 Mayer & Cie. knitting machine, Rubenis has a changing and developing textile identity. We talked to Selami Karaağaç, the company's Sales Manager, about Rubenis' sectoral works and knitting investments.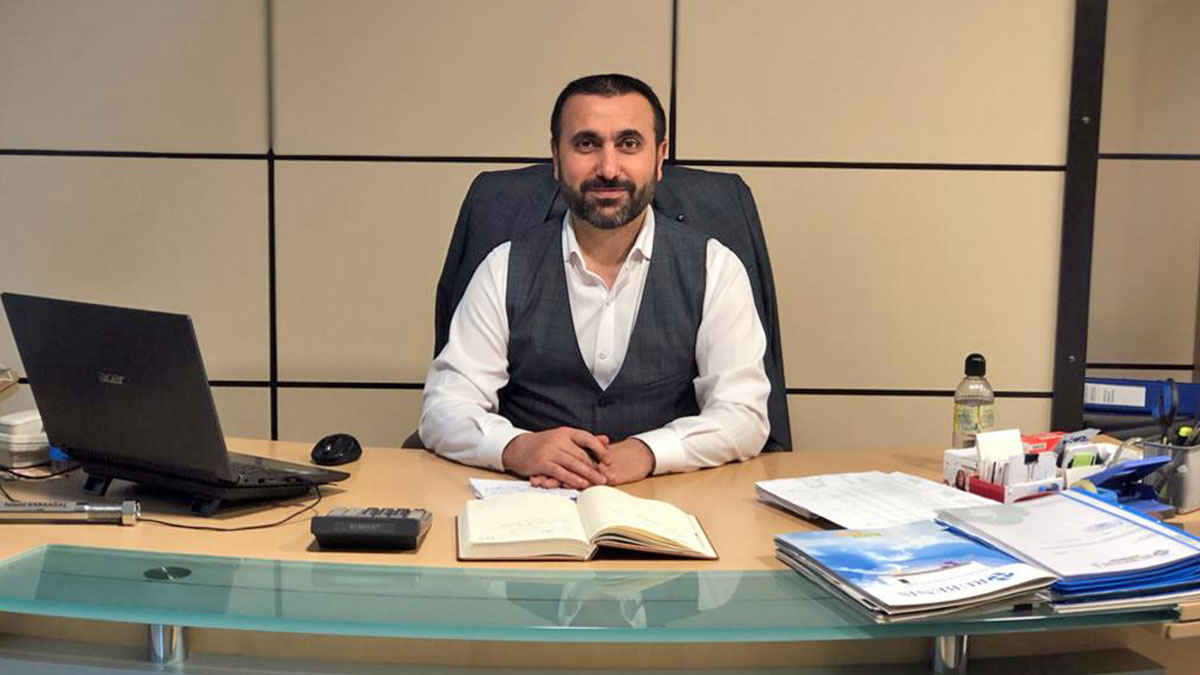 Reminding that Rubenis was established in the 1980s, Selami Karaağaç said that the yarn investment was decided in 2013 and the yarn production facility was put into operation in 2015. Karaağaç announced that they have a daily production capacity of 25 tons of yarn by processing 100% organic cotton in the spinning mill equipped with new generation yarn machines. Karaağaç; "The customers we sell yarn insisted on their demand of raw fabric from us. Thereupon, we started a feasibility study in 2019 and an investment decision was made for the knitting facility. The investment was completed within the programmed time and we opened our facility in November 2020. Here, we transform 20 tons of our daily 25 tons of yarn production into raw knitted fabric. We ship the remaining 5 tons of our yarn production to the market".
Mayer & Cie. knitting machines were preferred because of their quality
Providing information about the knitting investment, Selami Karaağaç told that the entire facility was equipped with Mayer & Cie. solutions. "We preferred the Mayer & Cie. brand because of the high quality machinery production and the frequent demand of its products in the knitting market," said Karaağaç and continued his words as follows; "The quality approach in the production, shipment, assembly and post-assembly processes of the machines has also been effective in choosing Mayer & Cie. We were very pleased with the technical support at all stages from purchase to shipment and installation. Providing necessary training to our foremen and technical staff during the installation phase is one of the important factors that increased our satisfaction".
Karaağaç, who stated that 32 Mayer & Cie. knitting machines were installed in the knitting facility and that they started to work successfully, listed the solutions in the machine park as follows; 12 open width 32 inch 28 gauge machine, 6 open width 30 inch 28 gauge machine, 4 open width 26 inch 28 gauge machine, 2 interlock 34 inch 24 gauge machine, 2 rib 36 inch 18 gauge machine and 4 three thread 32 inch 20 gauge machine. Karaağaç emphasized that the machines in the facility are equipped with four steel and lycra. The industrial frame Relanit 3.2 HS machines make up two-thirds of the machines installed at the facility. With high chassis Mayer & Cie. machines, Rubenis can produce 100% organic fabrics in rolls of 10 kg, 15 kg, 200 kg and 20 kg without the need for a seam attachment.
Drawing attention to the superior technology of Mayer & Cie. Machines, Karaağaç; "Thanks to the optical sensors on the machines, needle breakage and thread breakage are detected, and the machines stop automatically. For this reason, the fabrics we produce do not contain paraffin and needle breakage marks. In addition, we housed each machine in separate cabins to isolate them from each other. In this way, airborne fluff does not negatively affect fabric production. All this positively affects our productivity".
Rich knitted fabric portfolio is offered to the market
The new knitting facility offers Rubenis the capacity to produce a wide range of products. Referring to this issue, Selami Karaağaç said; "Now, raw fabric production has been added to our identity as a 100% organic yarn producer. Included in our product range are fabrics such as; Single jersey, needle play jacquard jersey, interlock, rib, camisole, piqué, two threads, three threads, optionally diagonal triple and quadruple, mini three thread, Thessaloniki, Ottoman, crepe, double fresh, steel interlock, needle removing interlock".
Noting that high quality standards are maintained in yarn and fabric production, Karaağaç stated that they have quality certificates Organic, Hohenstein, GOTS, OCS, BCI, USTERIZED. Karaağaç disclosed that the facility complies with INDITEX standards and that the fabrics produced are barcoded through quality control systems, and that the personnel are given continuous training and information for the production in accordance with the standards.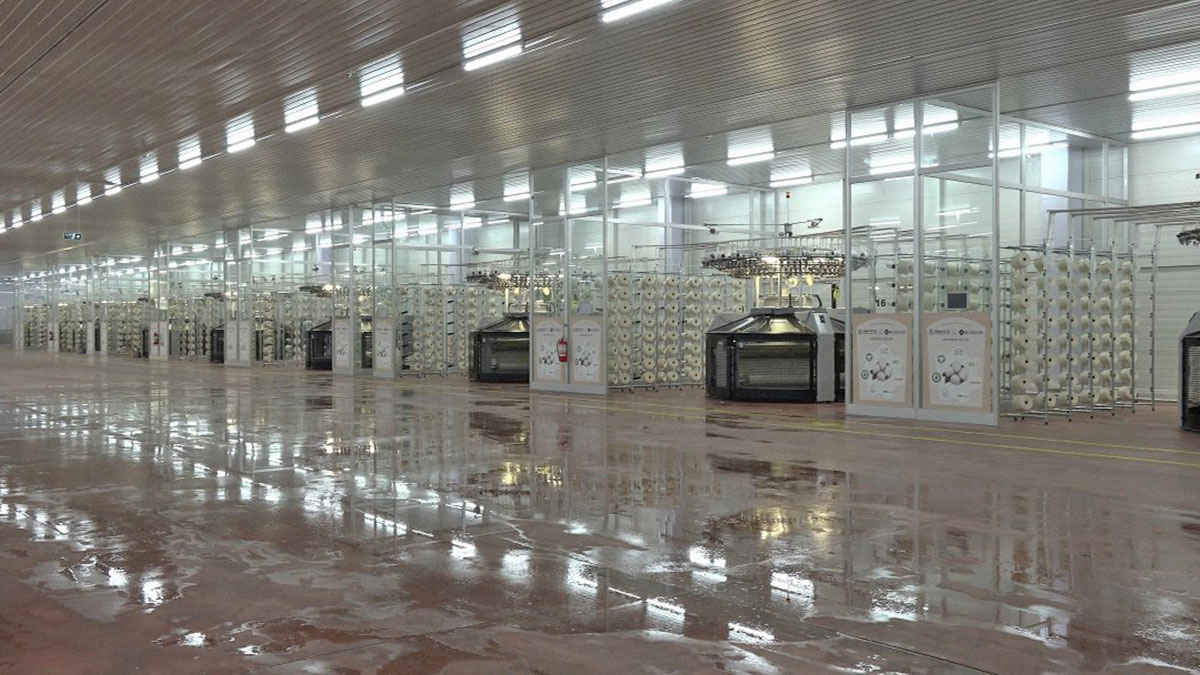 Investments will continue in the medium term
Reiterating that 100% organic cotton yarn they produced is used in the knitting facility, Selami Karaağaç stated that they will continue to use the majority of their yarn production in knitting. Karaağaç; "We do not foresee an increase in our yarn capacity in the short term after the knitting investment. However, we aim to grow our yarn and knitting investments in the medium term. In addition, our infrastructure and construction works for dyehouse and printing facility investments have started. We are planning to activate the dyehouse and printing facility in the first quarter of 2022. Thus, we will transform into a fully integrated textile facility. After this integration is achieved, we aim to expand our spinning facility".
Referring to their market targets, Karaağaç said that they have an advantage because they use their own yarns in fabric production. Karaağaç noted that with this cost and quality advantage, they aim to stand out and direct the market by selling raw fabric to the market at more affordable prices. Karaağaç completed his words as follows;
"We are one of the important suppliers in export. We are aware that we have a serious export potential and responsibility following the commissioning of our dyehouse facility after knitted fabric. Almost all of the yarn and fabric we produce go to the foreign market and export. Our special products with high added value are in high demand in these markets. As Rubenis, we aim to increase our share in exports and provide foreign currency inflow to our country and increase employment with new investments. We would like to thank our industry stakeholders, partners and devoted staff who supported us in this investment process".