Sustainability in denim production: overcoming the challenge. The Turkish textile industry is among the important players of the global market. Textile and ready-to-wear sectors expand and diversify their market with increasing quality and qualified products. Consumers' demands have a significant impact on this development. Another important demand is sustainability and environmentally friendly solutions. Turkish firms are seen to have progressed a lot faster than their competitors. Especially for denim producers, which are said to have the most impact on the environment, it is of vital importance in this regard. ISKO, one of the leading manufacturers of the Turkish denim industry, has made serious investments and studies on these issues for a long time.
ISKO, part of Sanko Holding's textile division Sanko Tekstil, has shared the steps with the public with the first Sustainability Impact Report published. This report, which shows that the company continues its pioneering mission in sustainability, provides a complete overview of the company's commitment to the planet and people, both with its products and production process. ISKO's holistic vision in this regard follows the Responsible InnovationTM steps. Thanks to its Responsible Innovation approach, ISKO is trying to make the world a better place by offering awareness in environmental and social aspects.
The report shows the sustainability steps that ISKO has carried out throughout the entire production process. ISKO's VulcanoTM laser friendly finish providing the denim effect in processing steps to be quickly and efficiently produced, the reuse of the recovered natural and manmade fibres (R-TWOTM), the carbon footprint reduced at each production step, the use of renewable energy, ISKO starting wage of employees consisting of about three times the legal minimum wage in Turkey, and the standard and quality certificates of independent institutions owned by ISKO are stated here.
Sustainability in denim production: transparency demands of consumers bring responsible production
The first Sustainability Impact Report published by ISKO, it offers consumers a transparency from the raw material used to the energy consumed. In addition to this transparency, responsible production stands out for the protection of resources and nature. At another stage, efforts are made to ensure that people, especially employees, have better conditions. These are the summary of the long-term commitment of ISKO, the leading integrated denim brand in the global market.
In line with consumers' demands of transparency, this detailed overview of ISKO™'s work shares what has been done and continues to be done within the UN's Sustainable Development Goals and ILO standard frameworks.
The Sustainability Impact Report provides in-depth information in relation to different targets across the supply chain, such as the management of environmental impacts, the oversight of supply chain processes, the use of raw materials, the achievements in research and innovation, the advocating for labour rights and freedom of association, the implementation of better health and safety standards. It serves as a tool for brands and designers, supporting every aspect of their collections' responsible development.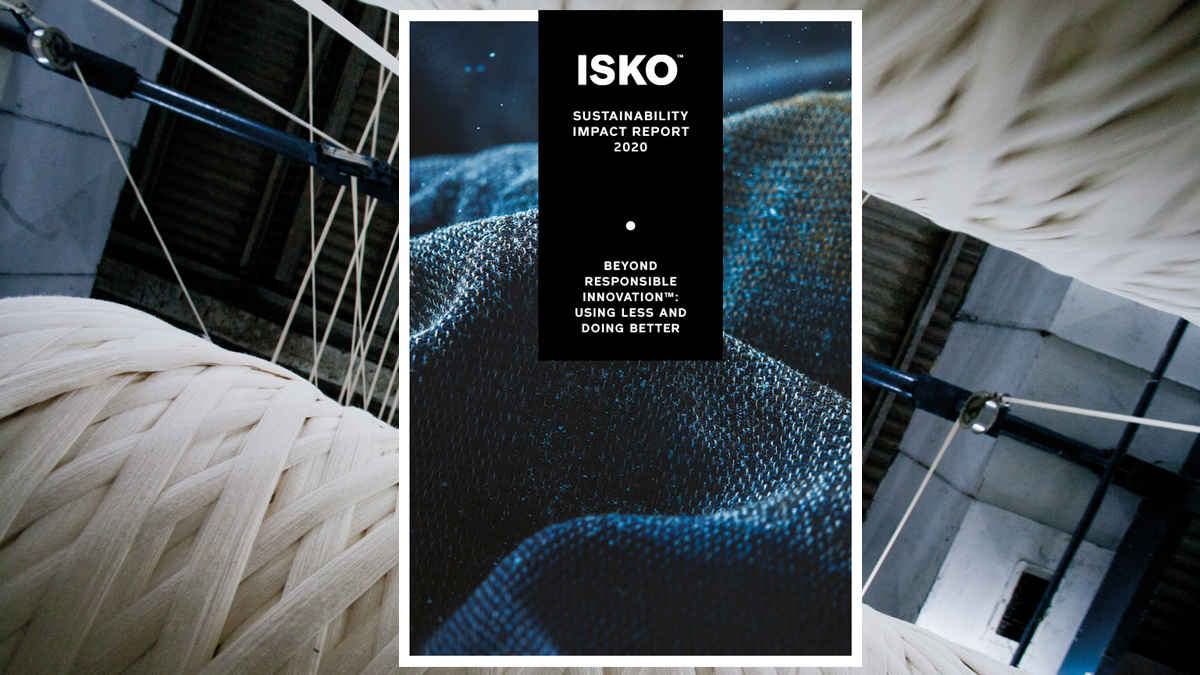 ISKO has more than 25 thousand Environmental Product Declarations
A part of the report is dedicated to EPD®s (Environmental Product Declarations). They provide quantifiable impacts evaluations; from water use, to carbon footprint and air pollution from the cotton fields to the customer. ISKO was the first manufacturer worldwide to obtain independently verified EPD®s; for all of its more than 25,000 denim products; ensuring the replicability and validity of their Life-Cycle Assessments (LCAs) and enabling a one-to-one comparison among different products and fabrics.
All data included in the report has been assured by Control Union Certifications; a third-party auditing body working to provide tailored options for supply chains that require sustainable sourcing solutions. It is also aligned to the OECD Due Diligence Guidance and the Global Reporting Initiative (GRI) methodology.
Ebru Özküçük Güler, Senior Sustainability & CSR Executive at ISKO stated that their goal is to create fabrics that perform exceptionally and last longer whilst using fewer resources. Özküçük Güler continued saying; "We work hard every day to improve ourselves, to be better and do better – this is what Responsible Innovation™ means to us; never settle, but always strive for improvement".
Publishing a presentation letter in the report; CEO Fatih Konukoğlu states that creating fabrics that have a longer life time and use less resources guide them. Noting that they define it as Responsible InnovationTM, Konukoğlu continues his words as follows; "This is epitomized in our new R-TWO™ platform, ISKO's latest innovation. We refuse to source more raw material than is necessary and R-TWO plays a major role in this approach. R-TWO combines reused cotton with recycled polyester and has been used in our entire SS21 fabric collection. R-TWO reduces the raw materials we source and; in turn, our impact on the planet's natural resources, while making a high-quality, durable denim".