The textile industry causes 1.2 million tons of carbon emissions per year. It is estimated that by 2030 it will constitute 60 percent of carbon emissions. The EU is devising a series of transformative policies that will make the European continent carbon neutral by 2050. In trade, there are sanctions such as carbon tax and zero waste tax that will increase the costs of exporters. Therefore Sustainable production model is not an option but a 'must'.
In the second part of the "SUSTAINEIBILITY TALKS" webinar series of the Aegean Ready-to-Wear and Apparel Exporters' Association, Burak Sertbaş, the President of the Aegean Ready-to-Wear and Apparel Exporters' Association, and Şükrü Ünlütürk, Chairman of Ekoten Tekstil spoke on closely related topics to Turkey such as sustainability, sustainable fashion, employment-corporate sustainability in ready-to-wear production and export, circular economic process, and EU Green Consensus.
Burak Sertbaş, Chairman of the Aegean Ready-to-Wear and Apparel Exporters' Association, said that after the oil industry, ready-to-wear and textile are the most polluting industries in the world. Sertbaş said the following; "85 percent of apparel products cannot be recycled and become waste in nature. Our industry needs to be at the forefront of sustainability studies. We declared 2020 the Year of Sustainability. We become the first Exporters' Association putting sustainable development objectives as targets in Turkey general. The European Green Consensus, prepared in line with Europe's 2050 carbon neutral target, includes practices that will closely affect our textile and apparel industries. Europe is bringing the circular economy to the agenda as a solution. It works in an application that will also include our industry. We are aware that the sustainable production model is not an option but an obligation in order to compete. One of the most important gains of sustainability is the circular economy model".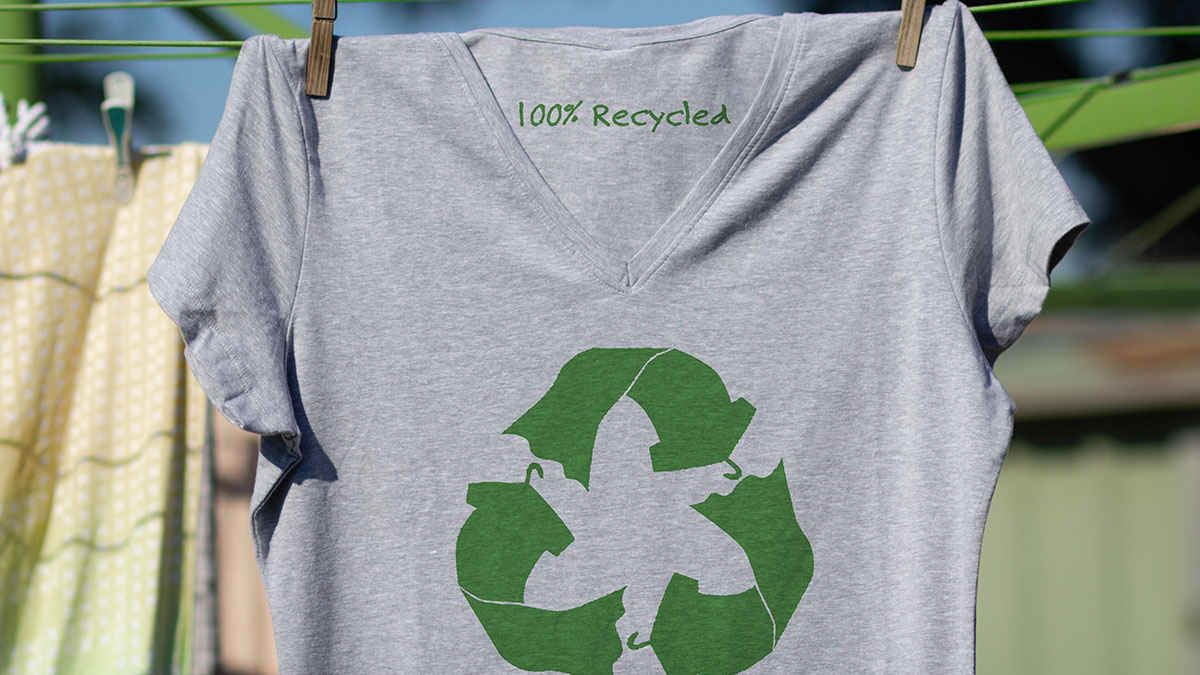 Sustainability and circular economy
Şükrü Ünlütürk, Chairman of Ekoten Tekstil, defined sustainability as 'creating prosperity without stealing the resources of future generations'. Stating that sustainability in terms of businesses is in the transformation of corporate structure, Ünlütürk; "If we fulfil our social responsibilities towards the society we live in while making our customers, stakeholders, employees and shareholders happy, we make our own businesses sustainable when we are able to produce environmentally friendly productions. In this way, we can achieve the sustainability in the country and the world". Ünlütürk reminded that it is important to develop eco design measures to ensure circularity in the textile industry, to ensure the purchase of secondary raw materials and to combat the presence of hazardous chemicals. Ünlütürk underlined that in order to become a brand, the conditions of circular economy must first be met with environmental criteria.
Ünlütürk announced in the webinar that March 1-5 will be the Circular Economy Week and that studies on hemp fibre have been carried out at the Ekoten R&D centre and will be presented to customers soon.