While on-demand production has been very popular especially in the last period, it poses several difficulties for the manufacturers. Digital printing solutions partner Kornit provides quality, efficiency, versatility and labour savings to manufacturers with its new Kornit MAX technology. In addition, minimizing rate of waste during production, this technology goes beyond industry norms for retail quality in multiple fabric types.
Kornit Digital CEO, Ronen Samuel underlined the growing realization and acceptance that on-demand production is the solution to meet the needs of today's consumer. Stating that Kornit MAX technology defines the future of on-demand, sustainable textile production, Samuel said; "MAX offers a rare sustainable symbiosis, more creativity, less waste. We are all excited to experience what the unlimited, creative collective brilliance of our industry has made possible in digital printing. A world of opportunity awaits us".
Kornit MAX brings sustainable on-demand production into the mainstream
Kornit Digital CMO Omer Kulka said that Kornit's new MAX capacities bring sustainable on-demand production into the mainstream. Stating that Kornit innovation arrives at just the right moment to match supply to demand. Kulka commented; "The demand here corresponds to the need for freedom of design for self-expression, quality and sustainable practices, while supply refers to expanding on-demand capabilities enabling direct-to-consumer vision". Kulka also explained that they plan to roll out the MAX technology to additional lucrative market segments such as team sports, athleisure, diverse categories of fashion, and home décor applications.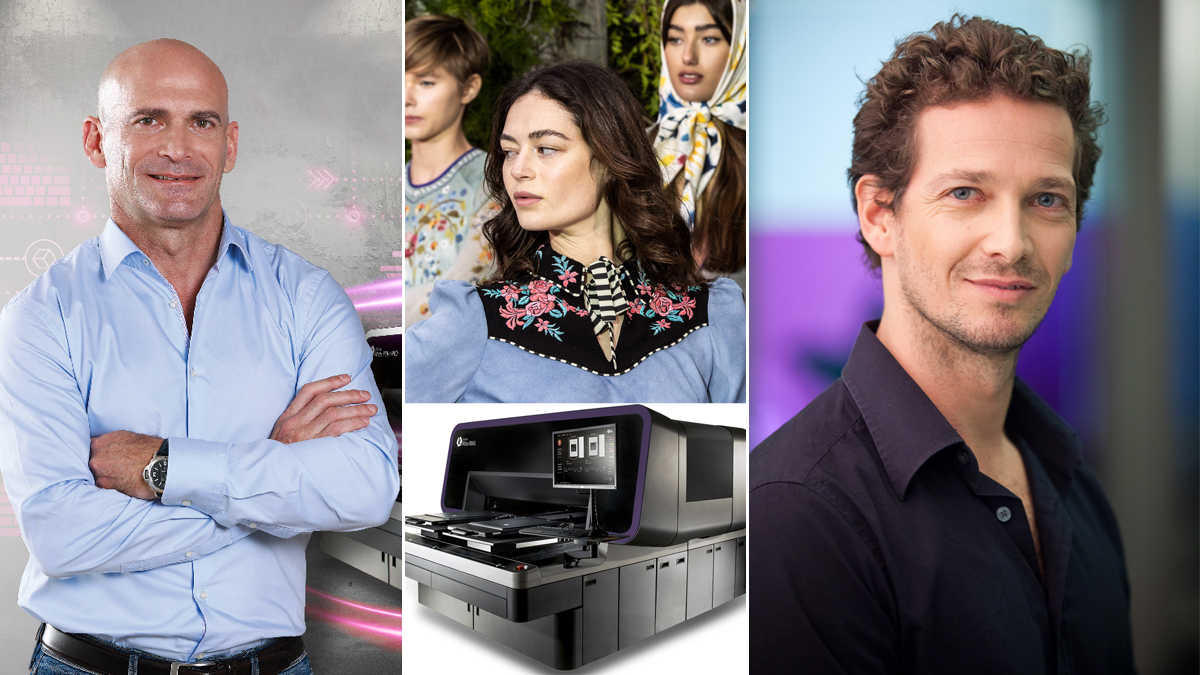 Disadvantages of analogue technologies are eliminated
A key feature of Kornit MAX technology, XDi offers revolutionary 3D capabilities for new, high-density graphic decoration that can simulate embroidery, vinyl and heat transfer in a single waste-free digital process. Kornit's new patented XDi technology allows fulfillers and brands to increase their offerings without the inefficiencies and costs of analogue technologies. Thus, manufacturers can expand their portfolio to include new-to-market innovative decorations.
Labour force is reduced with ActiveLoad Automation technology
Kornit also launched a new robotic system, ActiveLoad Automation technology. This significantly eases the burden of manual and labour-intensive media handling in the textile decoration industry. Besides, while it provides minimal downtime and exceptional reliability, it increases total output per shift. New patent pending ActiveLoad Automation technology decreases human error and fatigue regardless of employee experience and training for ultimate results and best operational efficiency. This ensures continuous production and consistency. Kornit Atlas MAX was announced as the first product with Kornit MAX technology.
A wider and more vivid colour gamut with Kornit Atlas Max
Kornit Atlas MAX, a carbon-neutral, industrial-scale DTG (Direct To Garment) production system, offers a wide, vivid colour gamut with unsurpassed retail quality, superior colour matching capabilities and durability. The Atlas MAX is equiped with XDi technology to offer 3D printing features to its manufacturers. Kornit Atlas users will be able to upgrade their machines to the upper model MAX technology from the first quarter of 2022.
COO Scott Valanc from Monster Digital which beta-tested the new system, stated that their customers have a strong and growing demand for retail quality and additional applications. Valanc said; "We are confident that the Kornit Atlas MAX will equip us to meet this demand".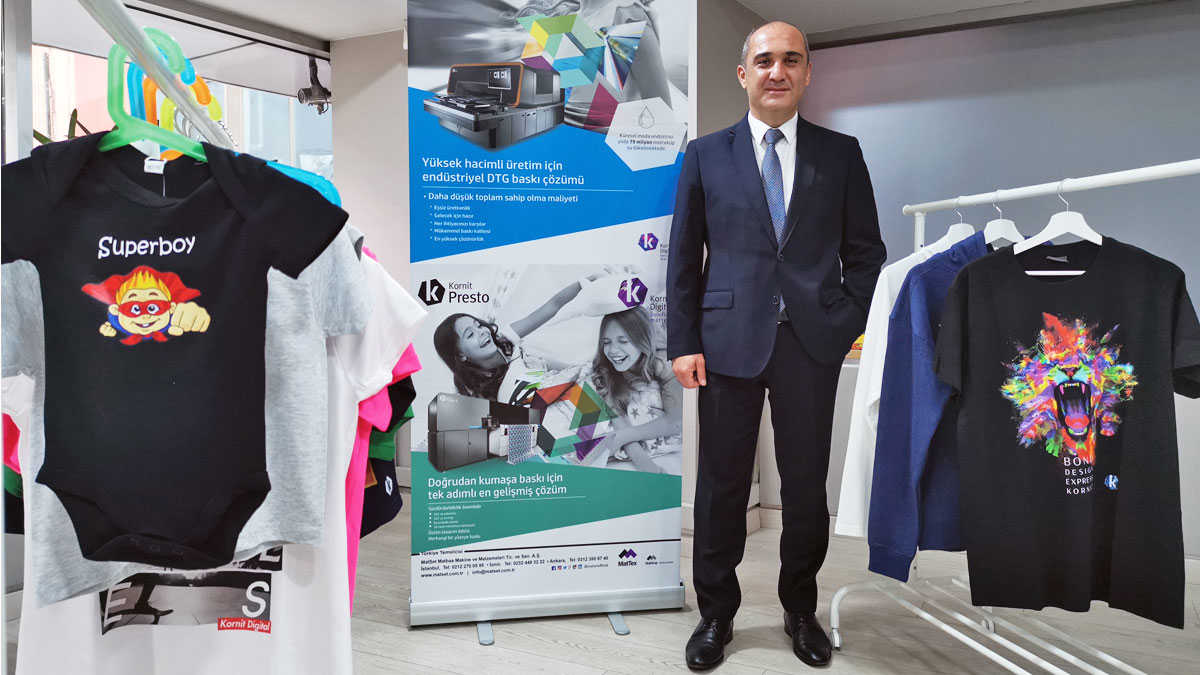 Turkish market will gain strength with Kornit MAX technology
Represented by MatTex in the Turkish market, Kornit offers new market opportunities to manufacturers in textile and apparel applications with its MAX technology. In his statement to Textilegence, MatTex Sales Manager Burak Kaftanoğlu said that Turkish manufacturers will become stronger in competition with this new technology. Kaftanoğlu continued his words as follows; "Especially the fast and high-quality production of embroidery and 3D effects, which are time-consuming, labour-intensive and have high production costs, will have a positive impact on production costs. We will soon start to offer sample DTG prints at MatTex's Demo centre in Istanbul. On-demand production will bring new customers to the portfolio of Turkish manufacturers, so we expect a great interest in Kornit MAX technology from textile professionals."