Producing approximately one-fifth of the world cotton, China has significant problems in the international arena and trade due to its oppression and its imposing identity politics on the Uyghurs (Uyghur Turks) in the Xinjiang Autonomous Region. Statements came one after the other from the textile and clothing industry, with reports emerging of forced labour of Uyghurs in camps here. Major retail giants like H&M and Nike have decided to stop buying cotton from Xinjiang, where 80% of cotton production in China takes place. This decision faced a backlash among both the Beijing administration and the Chinese people and manufacturers. While the retail brands in question got a lot of reaction on social media; the country's largest e-commerce sites such as Alibaba have decided to stop selling H&M products.
The news about human rights violations against Uyghurs were reflected in the press and drew reactions in many parts of the world. Thereupon, while the sanction decisions continue to come from the EU and various countries, both consumers, celebrities, influencers and western retail giants made repeated statements on this issue. While the Chinese government rejected these allegations and took a tough stance, a large-scale boycott started in the country with the influence of the government's crackdown and calls.
The biggest e-commerce websites of the country, including Alibaba, JD.co, Pinduoduo and Tmall, have stopped selling H&M products. Celebrities such as Wang Yibo, Huang Şuan and Victoria Song also announced that they break their connections with these brands, arguing that the country's interests are above everything else.
H&M had a 21% drop in sales
International retail clothing company H&M announced in its report that it had a loss between December 2020 and February 2021. The company explained that the main reason for the decrease and loss in sales was the restrictions imposed due to the pandemic. H&M currently has around 1,800 stores closed and had a 21% drop in sales in this quarter.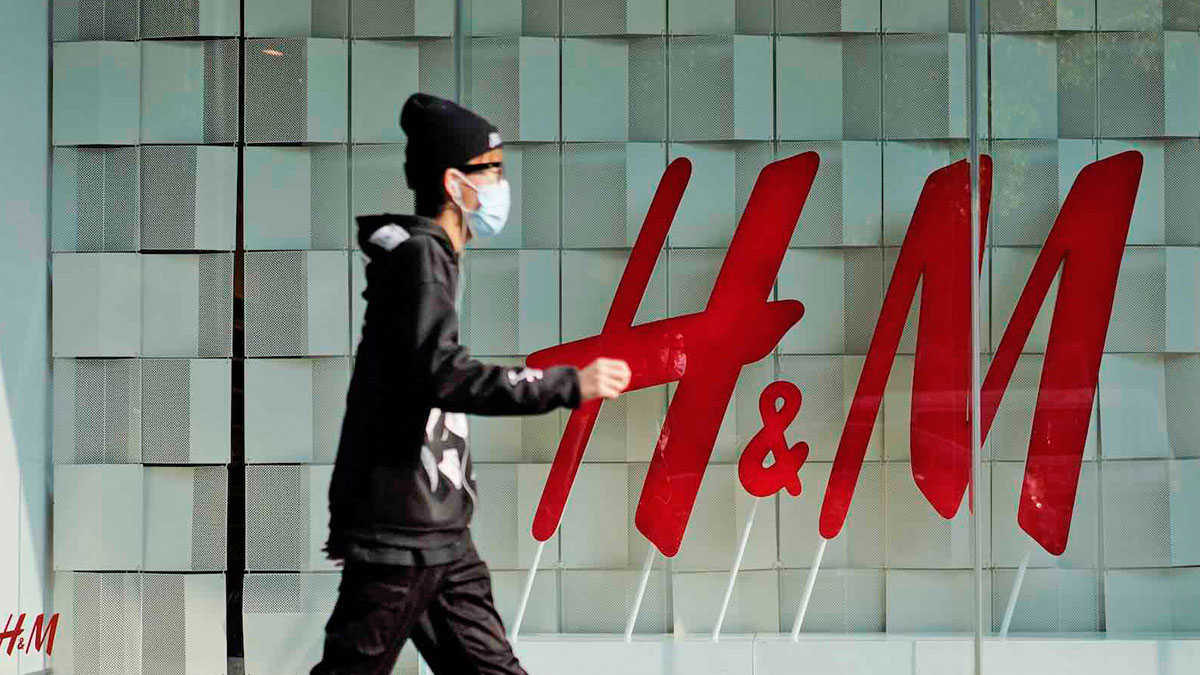 "China is a very important market to us"
In a previous statement, H&M noted that it would act to terminate business relationships in case of any kind of forced labour, regardless of country or region. The company emphasized that they are dedicated to regain the trust and confidence of their customers, colleagues, and business partners in China, and shared the following with the public in a statement made in March,
"China is a very important market to us and our long-term commitment to the country remains strong. Having been present there for more than thirty years, we have witnessed remarkable progress within the Chinese textile industry. Being at the forefront of innovation and technology, China will clearly continue to play an important role in further developing the entire industry. We are proud our suppliers are being part of that development and we want to continue contributing to driving progress together with our partners and stakeholders in the country. We want to be a responsible buyer, in China and elsewhere, and are now building forward-looking strategies and actively working on next steps with regards to material sourcing. Together with all relevant stakeholders, we want to collaborate to be part of the solution and jointly build a more sustainable fashion industry".