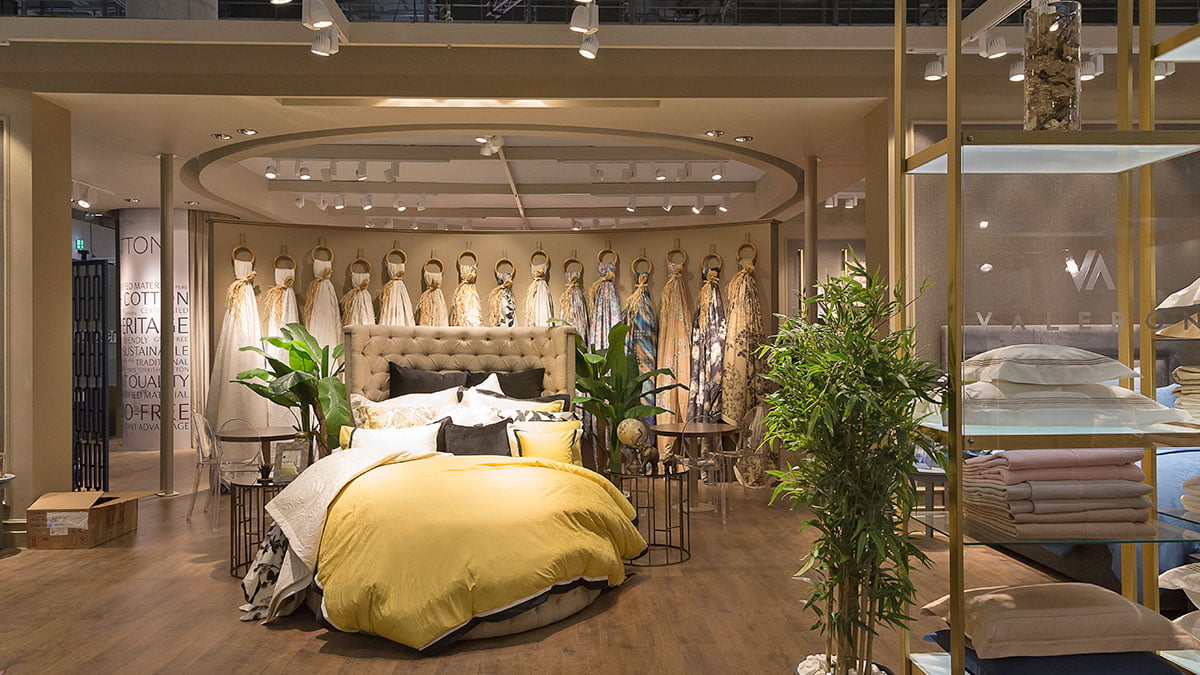 Turkey's leading home textile manufacturer Zorlu Tekstil participated in Heimtextil, January 7-10 with innovative products and solutions put forward with a sustainable future targets in 2020. The company presented the innovative technical yarns of Korteks as well as innovative 2020 collections of TAÇ and Valeron brands at Heimtextil Frankfurt which is considered as the most important home textile fair in the world.
Zorlu Tekstil Group is Europe's largest integrated manufacturer in home textile products and polyester yarn production. Having made a name for itself with its sustainable products and solutions, Zorlu participated in this fair, which is closely followed by the global market, as in previous years.
Home textile products with enhanced technical features
At the fair, Zorlu Tekstil exhibited the curtain of TAÇ with its flame retardant feature; air cleaning curtain that absorbs odours and reborn curtains produced from pet bottles. Also, the newest collections of the 2020 season were shared with the visitors in the TAÇ booth.
Technology trend with Valeron Lab
Investing heavily in R&D and design Zorlu Tekstil Group brought the innovative face of Valeron with Valeron Lab to visitors at Heimtextile. The brand, which has brought a unique style to living spaces with its simple, elegant and refined concept; has now offered more colourful and trendy products to consumers with Valeron Lab. Valeron Lab offers innovative products special to various customer groups especially in the European market with its approach, which is fed by technological trends and inspired by R&D.
Valeron bringing its collections to users in more than 200 points in nearly 40 countries, especially in Europe; Valeron Lab aims to increase its markets and customer diversity with its six basic series; Reborn, Crafted, Therapy, Turcotton, Style and Essentials.
Another important brand of Zorlu Tekstil in Heimtextil was Korteks, known for its technical textile solutions. The brand, which is the biggest polyester yarn producer in Europe; TAÇ UV Resistant, Automotive Yarns, DRY TOUCH®, Recycle, PLA; and many functional yarns with different touches have gained the appreciation of visitors in Heimtextil.