The hemp plant is used in many fields from medicine to food, from textiles to chemistry, from cosmetics to paper industry. Thousands of products made of hemp find their place in every point of our daily life. Textiles produced from hemp fibre are also preferred by consumers with the features they have. Having environment and human health friendly features, the production of hemp for industrial purposes has been increasing in recent years in Turkey. This development turned hemp into a shining raw material in textile production again. One of Turkey's leading textile manufacturers Boyteks has developed new products, carrying out important work on hemp fibres. Boyteks defines hemp as 'the material of the future' and produces mattress fabric with this sustainable fibre.
Boyteks R&D Manager Özkan Yıldızhan explained to Textilegence why they preferred hemp and what kind of studies they are conducting. Pointing out that the consumption of limited resources and waste production have increased with the acceleration of industrialization, Yıldızhan said that for this reason, sustainable production techniques and sustainable products gain importance in the textile industry. Stating that the work on hemp fibre started in 2016 and the project was completed in 2018, Yıldızhan continued his words as follows;
"The sustainable and ecological properties of hemp fibre caught our attention. Hemp fibre is a much more ecological product compared to cotton. For example, to obtain 1 kg of cotton fiber 9,758 lt. of water is required, while water required for hemp is only 2,123 lt. Cotton accounts for 25% of pesticide use worldwide, hemp does not need pesticides. Hemp fibre is 4 times more durable than cotton and can be produced on the same soil for 14 years without damaging the soil and reducing the production amount. In addition, it removes bad odours in textiles, is compatible with human skin, creates breathable surfaces and, of course, is environmentally friendly with its natural structure".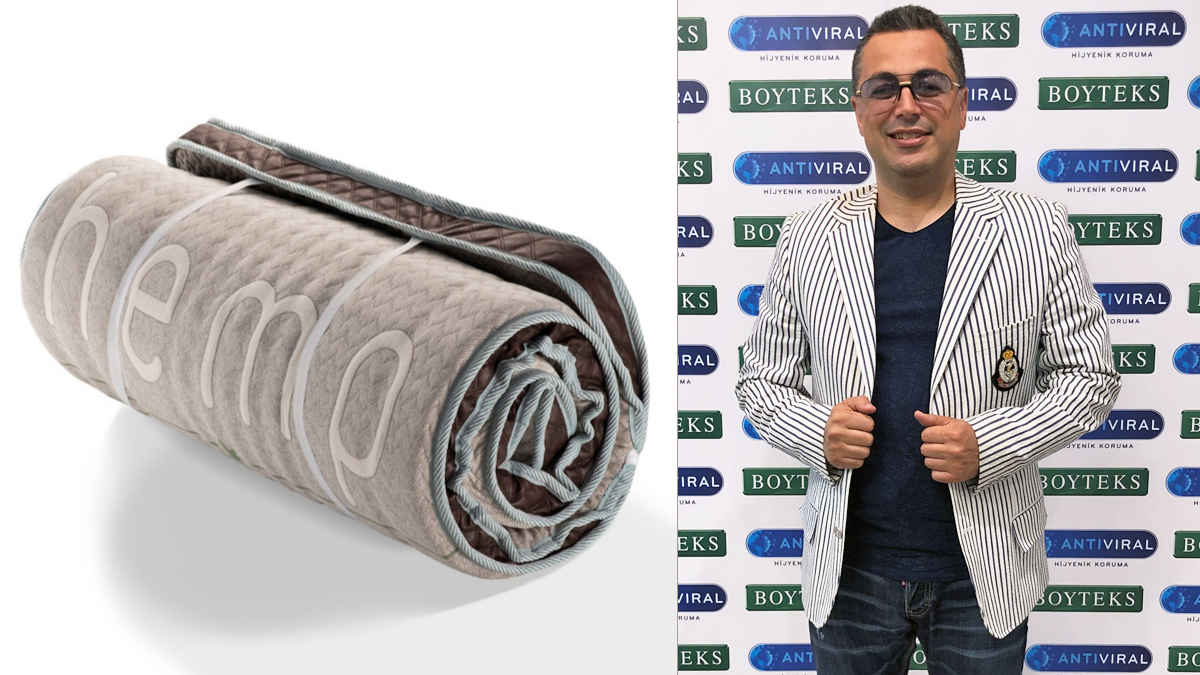 Intensive R&D studies were carried out for the hemp mattress fabric project.
Stating that Boyteks has a comprehensive know-how in R&D, Özkan Yıldızhan said that they bring new products to the textile market every year with their young and dynamic R&D team. Yıldızhan defined the most important part of the R&D process as generating ideas and determining the actions to be taken to realize these ideas.
Yıldızhan said that they made a literature review for the hemp-containing mattress fabric project and created the story of the product, and reminded that they also conducted raw material research and started to shape the procurement process. Yıldızhan; "We have been very selective in supplying suitable yarns for our weaving and knitting machines in hemp, which has a more demanding spinning process compared to cotton and other similar vegetable fibres. We decided on the most suitable yarn count and construction by testing the hemp yarns we supplied on our machines. Our project was completed with the collection process, following the success of trial productions".
Noting that production with hemp requires more attention and precision due to its yarn structure and low strength; Yıldızhan said that they also made marketing investments in order to create awareness. Yıldızhan disclosed that they produce mattress and pillow fabrics from hemp fibre; "These products made of hemp are basically natural and ecological. At the same time, we should point out the ability of hemp fibre to breathe, thermal comfort and prevent odours".
Boyteks used hemp and cotton together
Özkan Yıldızhan also provided information about the technical aspect of the work on hemp fibre; and explained that they preferred to use hemp yarns with organic cotton yarns in the spinning, knitting and weaving stages. Underlining that they support the use of organic products that have become a lifestyle, Yıldızhan; "Approximately one third of human life is spent in sleep. For this reason, the properties of the fabric that make up the top layer of the mattress are important for sleep comfort and hygiene. With this awareness, we developed the hemp fibre mattress fabric".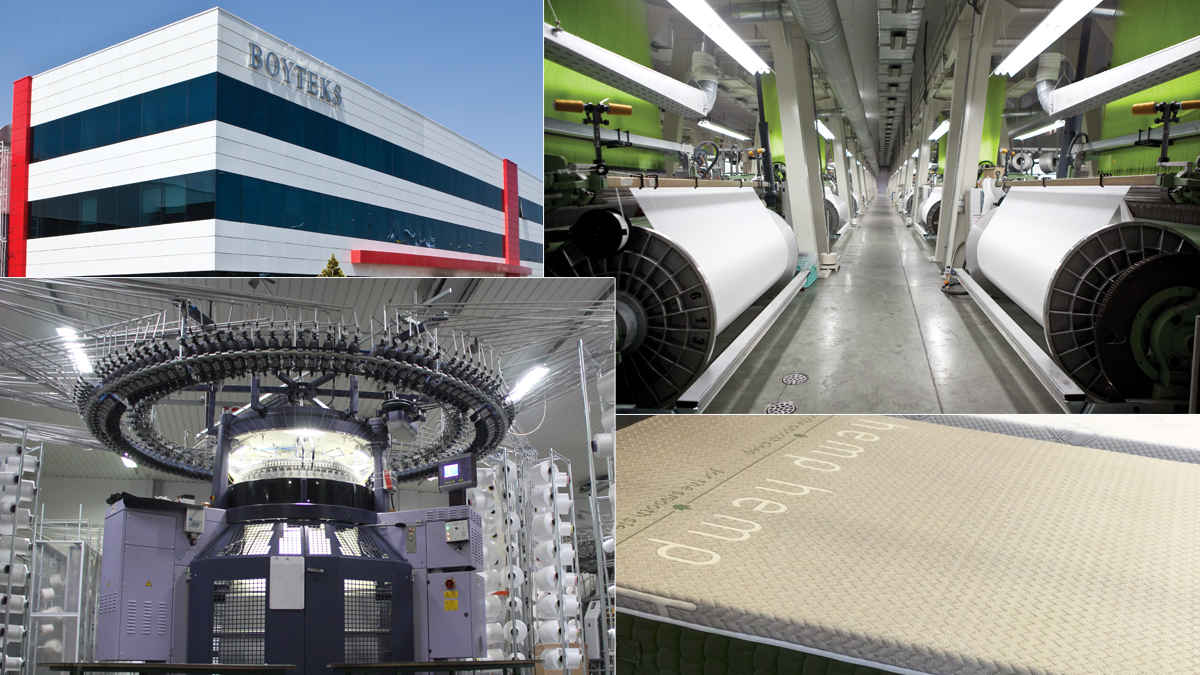 Hemp fibre is the right solution for natural product demand
Expressing that consumers do not have much information about hemp fibre; Özkan Yıldızhan stated that for this reason, hemp fibre mattress fabric arouses great curiosity and interest in the market. Relaying that consumers are more oriented towards natural and sustainable products; Yıldızhan argued that mattress fabric made of hemp fibre will change the habits of consumers. Yıldızhan; "Organic products are now preferred all over the world, especially in Europe and America. This situation is much more especially in the clothing industry and home textile. Natural fibres, cotton and linen, which are most commonly used in textiles, require high water, pesticides and fertilizers. On the other hand, hemp does not need fertilizers and pesticides and protects the soil and the environment. We firmly believe that; the hemp-containing mattress fabric we have started to produce with this awareness will reach higher levels in a short time".
Reminding that Boyteks exports to many countries, Yıldızhan added that they have prepared special collections for each region; and that they have been working successfully with customers in Bulgaria and Macedonia recently.