The issue of sustainability is at the forefront of the agenda of the textile industry, which is one of the sectors that cause the most environmental pollution. While recycling technologies developed in the context of the circular economy are realized rapidly, new methods may be insufficient in terms of aesthetics in the textile sector, where visuality is at the forefront. Aiming to find solutions in this regard, Covestro announced that it has cooperated with the prestigious Tsinghua University at the Design Shanghai 2021. The firm is teaming up with the Colour and Imaging Institute at the university's Arts and Science Research Centre to conduct a study on sustainable materials from the CMF (Colour, Material and Finish) perspective.
The experimental research project aims to integrate aesthetic CMF design into Covestro's portfolio of more sustainable polycarbonate materials, while promoting a design approach that combines aesthetics and circular design. As part of the multi-phase project, Tsinghua's Art and Science Research Centre's Colour and Imaging Institute will benefit from the consumer surveys, expert interviews, Big Data mining and design industry research to explore design pathways and inspiration for the CMF design of Covestro's recycled polycarbonate plastics.
"Circular design and aesthetic design should unite for a complete circular economy"
Covestro Polycarbonates Segment Vice President and Global Head of Colour and Design (CMF) Dr. Christopher Stillings said the environmental benefits and technical performance of recycled plastics have been widely researched. Stillings highlighted the need for additional research into the sensory properties of these materials and how people experience and appreciate them emotionally and sustainably.
Stating that these insights will help them learn how to differentiate materials from the perspective of CMF, Stillings continued his words as follows; "They will also contribute to business success and the adoption of recycled plastics. To achieve a full circular economy, we need to create synergies between circular design and aesthetic design. This means: to innovate in materials, services and business models".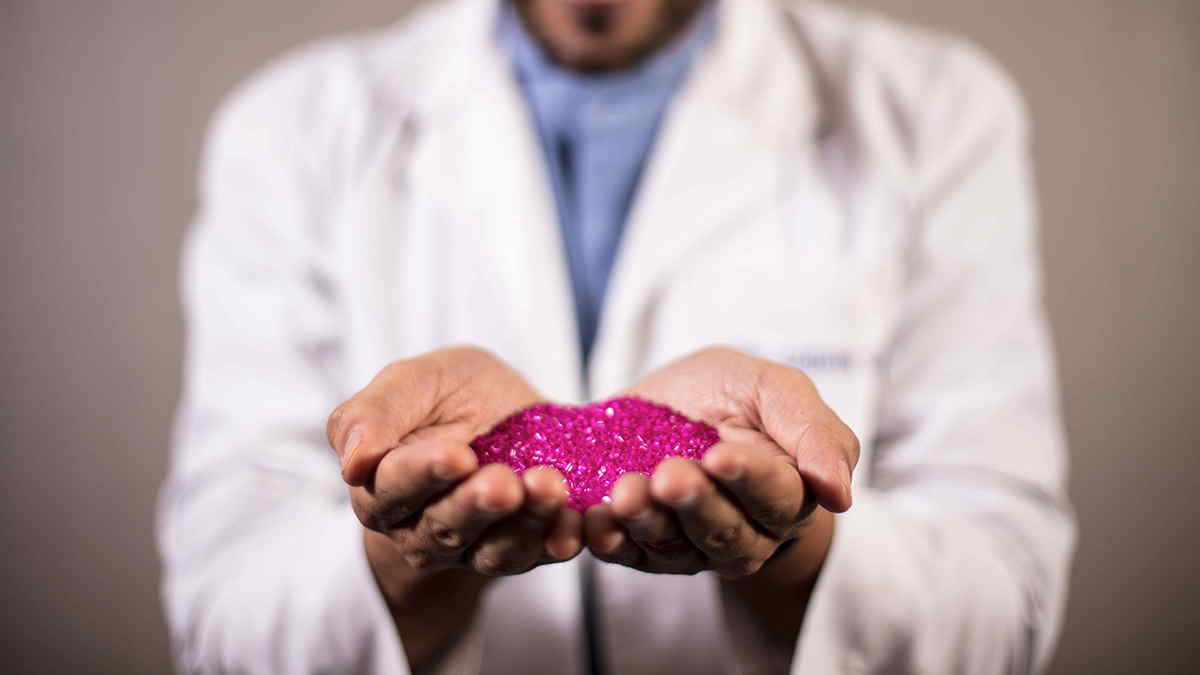 Covestro takes a holistic approach to sustainable solutions
Roy Cheung, Head of Sustainability Solutions, Covestro Polycarbonates segment, argued that the industry should not only consider the technical and environmental performance of recycled materials. At the same time, when it comes to sustainability, Cheung emphasized that it should be ensured that these evoke an emotional reaction in consumers; "At Covestro, we take a holistic approach to our sustainability solutions by finding the right balance between the aesthetics, functionality and environmental footprint of sustainable material solutions".
An Asia-Pacific centred approach combining circular and aesthetic design
Deputy Director and Executive Director of the Colour and Imaging Institute at Tsinghua University, Art and Science Research Centre, Song Wenwen said that this project is a challenging, science-based and consumer-cantered design process that aims to give consumers visual and tactile impressions and tell stories about sustainability through aesthetic design. Stating that they want to achieve results in China that meet the needs of consumers worldwide for more sustainable materials, Wenwen indicated that the aim of this collaboration is to promote an Asia-Pacific-based approach that combines circular and aesthetic design and can be applied in other regions.