The Heimtextil 2021, which Messe Frankfurt will hold on January 12-15, 2021, will bring together the leading representatives of the home textile industry. The fair aims to take an active role in the re-motivation and revival of the industry after the pandemic and increase its business activities. It is stated that the organizer Messe Frankfurt will take the measures to protect the health and hygiene of the exhibitors and visitors in order to open and hold the fair safely.
95% of the fair exhibition area has been reserved. 947 participants from 49 countries have reserved their place to take part in Heimtextil 2021. It is stated that more requests for participation will come in the coming period. Taking into account the difficult situation faced by many companies, Heimtextil supports its exhibitors and visitors with a new application. Exhibitors and visitors will be given ticket codes for free entry, so many industry professionals will be able to access the fair for free.
Necessary health and hygiene measures will be taken
Tayfun Yardım, Managing Partner of Messe Frankfurt Istanbul, said that Messe Frankfurt has organized an exhibition for 780 years. Yardım emphasized that they are working to reflect the effects of Covid-19 pandemic, which affects the whole world, in the fair sector to the participants in the least possible way. Yardım said; "In this process, naturally, personal safety and health became the top priority for all of us. We are excited to open our doors again with the normalization process. Our preparations continue for the Heimtextil fair, which will be held for the 51st time in 2021. As Messe Frankfurt, we have taken all necessary measures for the health of our exhibitors and visitors".
Stating that Turkey is among the countries with the longest participation in Heimtextil for years, Yardım gave the information that the interest of Turkish firms in the 2021 exhibition continued to increase. Yardım said that this interest makes them happy and said that they are proud of the Turkish textile industry. Yardım said; "We will always continue to produce innovative and sustainable projects to contribute to the development of the Turkish textile industry and our exports".
Heimtextil 2021 will be very different than ever
Olaf Schmidt, Vice President of Messe Frankfurt Textile and Textile Technologies, mentioned that the hygiene measures will change the appearance of the fair. "Heimtextil 2021 will be very different than ever," said Schmidt, and continued his words saying; "We are pleased to announce that we will host a large number of exhibitors and visitors both nationally and internationally. Thank you for trusting us and Heimtextil in the process of re-activation of the industry after the pandemic".
Schmidt said that international buyers will visit the Heimtextil in Frankfurt at the beginning of the year to meet old and new business partners. Schmidt therefore explained that they want to create additional incentives for international participation as well as national practices.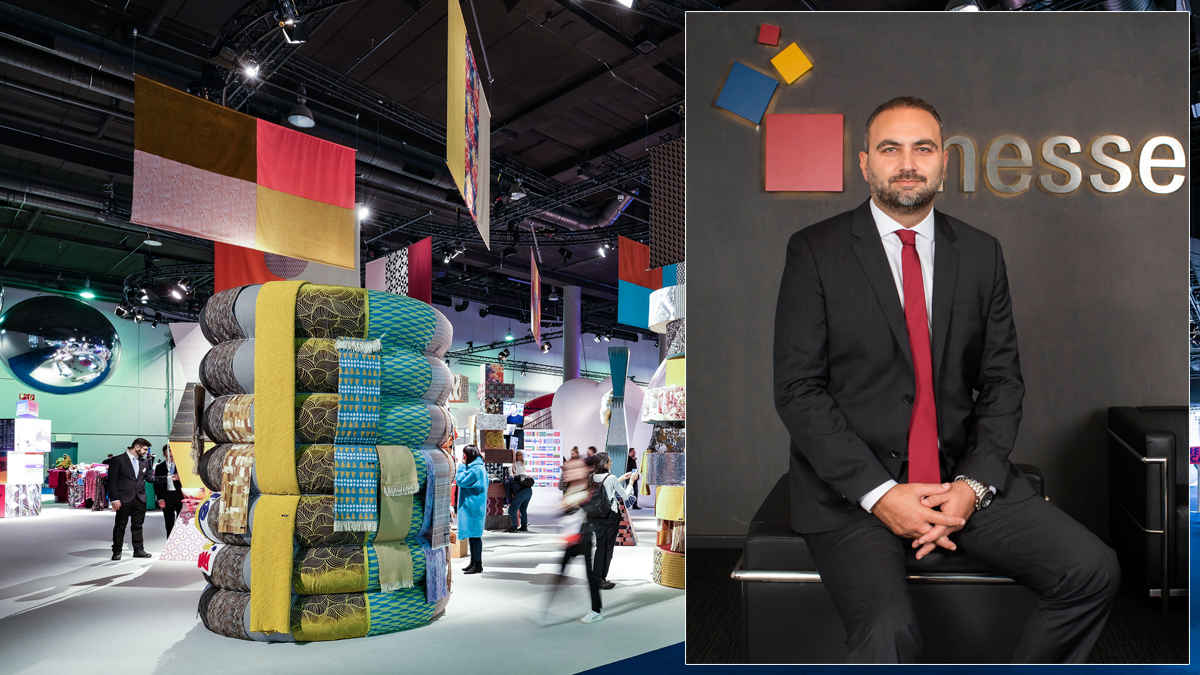 Full support from the home textile industry
Leading sectoral associations of Germany and the global market; bdia (Association of German Interior Architects), BTE (Association of German Textile and Bedding Retailers), DecoTeam, Heimtex (Association of Home Textiles Manufacturers), MZE (furniture association for leading medium-sized specialist stores), VDB (Association of Bed Retailers) and TETSİAD (Turkey Home Textile Industrialists' and Businessmen's Association) emphasizes the importance of Heimtextil for the sector highlighting their support.
TETSİAD – Turkey Home Textile Industrialists' and Businessmen's Association Chairman Hüseyin Bayram; "In Heimtextil 2020, Turkey was represented with 300 exhibitors which resulted in a great success for our companies. Heimtextil is an essential trade show for Turkish home textile industry; where we have the chance to show everyone of the true potential and vision of Turkish manufacturers. As TETSIAD, we are confident of reaching an export revenue of 5-10 billion USD each year with our participation in Heimtextil; which strengthens our hopes and expectations for the future".
Bdia, Association of German Interior Architects, Germany Hesse regional association chairman Monika Slomski; "Even though we discovered the potential of digital meetings during lockdown, nothing beats visiting a trade fair. We at bdia Hesse want to reinvigorate direct dialogue and are already looking forward to Heimtextil".
Dina Vanelli Turkey founder Erol Turkun; "Heimtextil is the most important trade fair worldwide in our industry. We believe that Messe Frankfurt will take all necessary health measures; and that exhibitors and visitors can enter without any problems".
BTE, Association of German Textile and Bedding Retailers/VDB, Association of Bed Retailers, Germany, Axel Augustin, BTE spokesperson and VDB CEO; "'After months of limited contact; many home and household textile dealers are once again looking forward to personal meetings with their suppliers. BTE is sure that Heimtextil will develop a convincing social distancing and hygiene concept; that will enable a low-risk visit to the trade fair. Many business owners are hopeful for 2021 and eagerly looking forward to seeing new products at the trade fair".