Technology company Infinitech, which develops wearable technologies solutions, collaborated with Yeditepe University within the scope of industry-university cooperation projects and developed a formulation that provides long-term effective protection against microorganisms and viruses on textile surfaces. The formulation, which provides protection up to 99.9% against viruses on textile surfaces, is the first and only in the world. The formulation developed by Turkish engineers is expected to create an export value of 700 million dollars.
Founder and CEO of Infinitech Esen Tümer, Head of Genetics and Bioengineering Department of Yeditepe University Prof. Dr. Fikrettin Şahin, Infinitech founder and CSO Selin Özyüksel attended the launch of the formulation created by long R&D and development studies. The moderator of the event was Arzu Kaprol, Information Technologies Valley Wearable Technologies Coordinator.
Domestic and national formulation against viruses
Infinitech CEO Esen Tümer said that the company has implemented innovative solutions in the field of wearable technologies. Tümer said that, thanks to the formulation developed in cooperation with Yeditepe University, fabric surfaces can be protected effectively against all viruses, including microorganisms and coronavirus.
Tümer said the following; ""With Infinitech, viruses and microorganisms are prevented up to 99.9%, differing depending on the nature of the fabric and the type of the surface. This boron-containing formulation, which will be used in the production of antimicrobial and antiviral textile products, has been developed entirely with domestic and national resources. Completed after ten years of R&D studies, the formulation was made suitable for a wide range of uses in woven fabrics and nonwovens, from medical textiles to military use, from underwear to daily use and home textiles, as a result of development studies that lasted for one year. Our goal is to provide an added value of 700 million dollars with exports". Informing that the formulation has national and international patents, Tümer emphasized that thanks to this innovation, it will be possible to significantly reduce the energy and cost of fighting epidemics.
Selin Özyüksel said; "Our ultimate goal is to remove Turkey from the subcontractor category in textile and to reposition it as a valued-added products manufacturing technology centre country". Özyüksel indicated that effective protection was obtained up to 20 washes.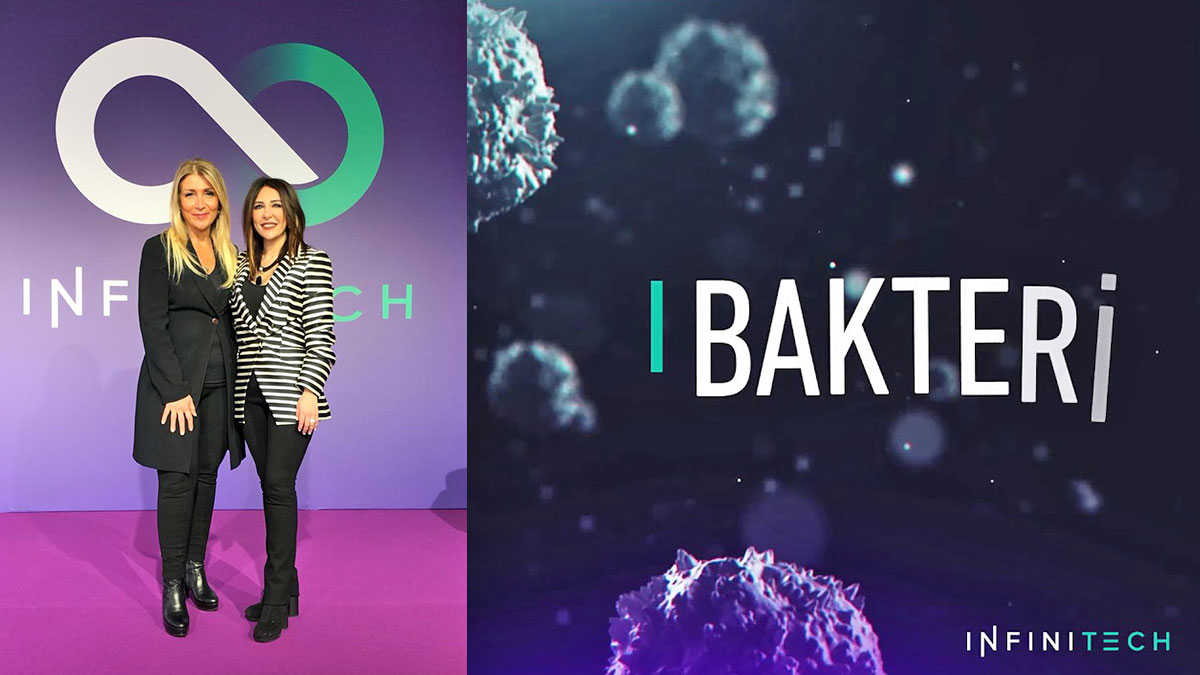 Antiviral formulation can be applied in many areas
Yeditepe University Genetics and Bioengineering Department Head Prof. Dr. Fikrettin Şahin gave information about the R&D process of the formulation. Stating that the need for hygienic products and technologies with antimicrobial and antiviral properties has increased due to infectious diseases, Şahin continued his words as follows; "As a result of scientific studies carried out in cooperation with Yeditepe University and Infinitech, many environmentally friendly antimicrobial and antiviral formulations were developed and put into social service for the production and use of pharmaceuticals, cosmetics, agriculture, textiles and building materials. Some boron compounds were used in these formulations. Their main feature is that they do not have toxic or allergic effects on mammals. It is predicted that the new and long-lasting antimicrobial and antiviral formulation developed will make significant contributions to the health, food, agriculture and defence industries".