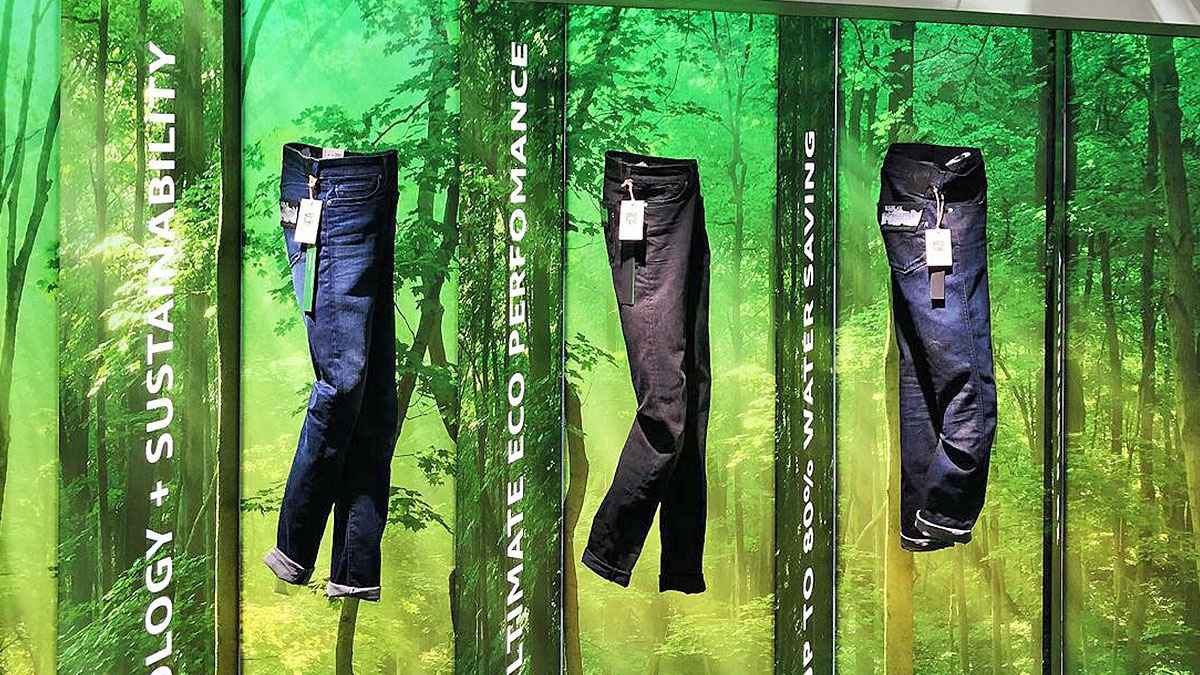 ISKO, the leading denim brand, participated in the Amazon Destination Denim event held in Berlin Kuehlhaus on October 24-27, demonstrating their efforts and targets for innovation and sustainability. The Amazon event, which took place for 4 days, transformed the denim business into a festive atmosphere with its technology, music and cultural aspects.
Within the scope of the event, denim supply chain was discussed in the panel, which was sponsored by ISKO on 27 October and led by ISKO Marketing and Business Development Manager Keith O'Brain. Among the speakers of the panel titled 'Designing Denim for the Future'; Elena Faleschini, ISKO Global Field Marketing Manager, Sophie Schope, G-star Sustainability Manager, Tony Tonnaer, Kings of Indigo Founder and Roian Atwood, Wrangler Senior Director of Global Sustainable Business. Four denim experts stressed that sustainability is a global issue and that small but effective decisions can be made.
One of the solutions discussed is ISKO's latest innovation, the R-TWO platform; which enables the production of new fabrics from cotton and recycled polyester. Thanks to the futuristic, innovative and responsible approach; this platform reduces raw material usage and increases resource efficiency in production as it uses recycled fibres. To produce R-TWO fabrics, CCS-certified production residue cotton is blended with recycled polyester. This recovery process can be fully traced, documented and audited. This verification process is carried out jointly with the yarn supplier Sanko.
ISKO continues to work within the framework of responsible production.
ISKO, the first denim company that owns both EU Ecolabel and Nordic Swan Ecolabel; continues to work within the framework of responsible production. The company manufactures 300 million meters of fabric annually; with its 2 thousand advanced technology automatic looms and has offices in 35 countries worldwide. Having more than 25 thousand responsible production textile concepts, ISKO is part of SANKO Group's textile division company SANKO Tekstil. ISKO also became part of the non-profit Textile Exchange in March 2019; to further develop sustainability methods and open dialogue with its stakeholders.