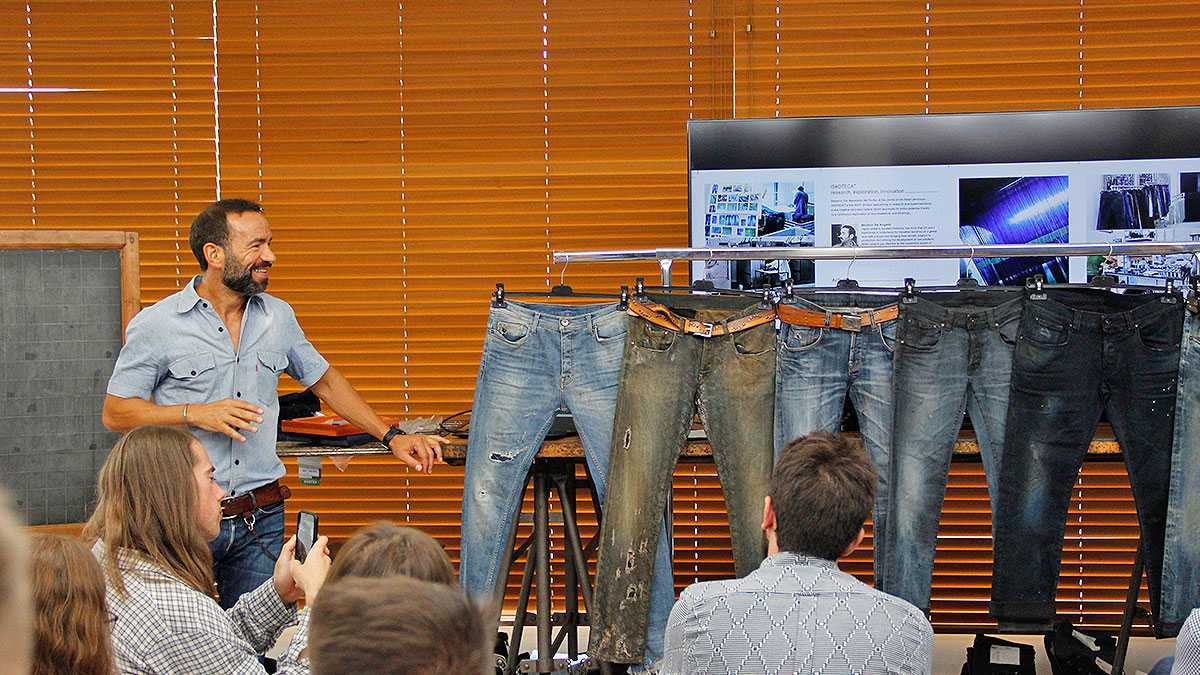 ISKO, one of Sanko Holding's affiliates and one of the most important manufacturers of the denim sector, held a special ISKO Washing Seminar at the Creative RoomTM, design and style research center in Castelfranco Veneto, Italy from July 18-19. The event aimed to share values ​​and expertise and was shaped on three main pillars (competence, creativity and citizenship) of the company's Responsible Innovation ™ approach since the first day.
Organized by leading supplier of denim fashion industry, ISKO, the two-day initiative gathered representative from international brands such as Diesel, Guess, CP Company, Armani, Teddy, Massimo Dutti, Burton Menswear and Tiffosi. Day 1 started with Rosey Cortazzi, ISKO Global Marketing Director, and Ebru Ozkucuk Guler, ISKO Senior Sustainability and CSR Executive, giving insight on ISKO's expertise and knowledge and sharing the vision that allowed ISKO to become leader of the industry.
New criteria in washing techniques at ISKO Washing Seminar
Fabric technologies and washing techniques followed. Fatma Korkmaz, Fabric Specialist from ISKO's Product Development R&D Center provided an intense overall of the company's technical know-how from the development of innovative textile concepts to their possible end-uses, showcased in ISKO's main collection and its four segments – Old Jeans Update, Body Tech, Influencer and Just Me.
Moreno de Angelis, ISKO Washing Research Manager, shared his longstanding passion and experience in the treatments area; highlighting his commitment towards research, part of the company's culture of continuous improvement.
Supporting brands as well as designers with creative direction and inspiration when it comes to treatments and accessories; style research think-tank Creative Room™ offered a moment of pure creativity with a special presentation that showcased; through its very own collection, the in-house team's results.
A trend presentation by Sam Trotman, Denim Dudes, a special workshop focusing on natural dyeing techniques by Celia Geraedts; Blue Print Amsterdam and a visit to the cutting-edge facilities of Everest Tecnologie Tessili srl were also part of the two-day event; an occasion to share values, knowledge and best practices.
Industry needs cooperation for change!
"No one can change the industry alone", claimed Rosey Cortazzi, ISKO Global Marketing Director. "Working together has never been so important; we really need to join forces if we want to be able to create a better future for tomorrow generations. Sharing knowledge is key and these events represents a good way; to allow our clients to learn more about not only the products they buy; but also the industry that produces them and how the whole process works. Ultimately, accountability and transparency is what will lead to greater demands to provide concrete facts and figures; pushing everyone to commit to establishing greener supply chains."
Having an annual production capacity of 300 million meters of fabric; ISKO has a global presence with offices in 35 countries. The company is the only denim manufacturer in the world to be awarded both Nordic Swan Ecolabel and EU Ecolabel.