Textile and clothing sectors have a significant weight in the European manufacturing industry. With a turnover of 162 million Euros and an employment force of 1.5 million people, these sectors have a growing volume in general, and they continue to grow even during the global pandemic. As the leading digital printing partner of the textile and clothing industries, Kornit Digital develops solutions that respond to both digitalized markets and sustainability demands. In this context, Kornit Microfactory redefines the retail process.
Although not in sales volumes, the pandemic revealed serious changes in consumer habits. eMarketer predicts the pandemic will cause overall spending to increase in retail e-commerce in Western Europe much faster than anticipated. Even while overall retail declines by 9.9% in the region, e-commerce sales are estimated to jump by 16.9% this year – well up from the pre-pandemic forecast of 8.8%.  This buoyant outlook is underpinned by Eurotex figures showing 40% of e-shoppers in the EU bought clothes and/or sporting goods online in 2019.
Sustainability becomes a key priority
Sustainability is also playing a major part in European growth today. A 2015 Forbes article identified the garment industry as the largest polluter in the world next to oil, as it accounts for 10% of global carbon emissions. Focus has been renewed through demand for goods that adhere to certain regulations and standards like Ecotex. There is also an increased need to offer local production, close to the consumer, eliminating importation from other continents. This means the revival of production sites in Europe and its immediate region.
These combined elements create the perfect environment for Kornit's Microfactory approach with Gerber. Gerber specialises in responsive digital solutions for fashion, home décor, and other textile-related supply chains. It complements Kornit's digital printing capabilities with pre- and post-production planning, designing, and cutting.
Kornit and Gerber collaboration put Microfactory on target
Kornit CMO Omar Kulka commented as; "While we began taking our first steps towards a Microfactory setup at ITMA 2015, we didn't start working with Gerber until three years later. This then accelerated our ability to bring customers the perfect solution. The collaboration provides a true inline solution that delivers a highly responsive approach to production. With the Microfactory we can create a product on a scale of one. This turns the normal production model on its head. Instead of manufacturing many items of the same type to reduce costs, we can produce exactly what is required, at the time it is required – highly cost-effective".
With this reverse business model and reverse supply chain approach, the customer can buy the product and it is then manufactured. The shift is from supply and demand to demand and supply. The lean and efficient model addresses many of today's market needs:
on demand production that supports zero inventory
e-commerce and self-expression
sustainable production
short time to market and production that is close to the consumer
It digitalizes processes to fully connect smart factories and supply chains all the way to the end consumer. It also sets a new norm for the textile industry, whereby the consumers will receive a sustainably-created, high-quality product, tailored and customized to their taste; with a shorter delivery time. Finally, it provides a complete solution that allows single-step production of a single customized item; in the shortest time to market, with no inventory.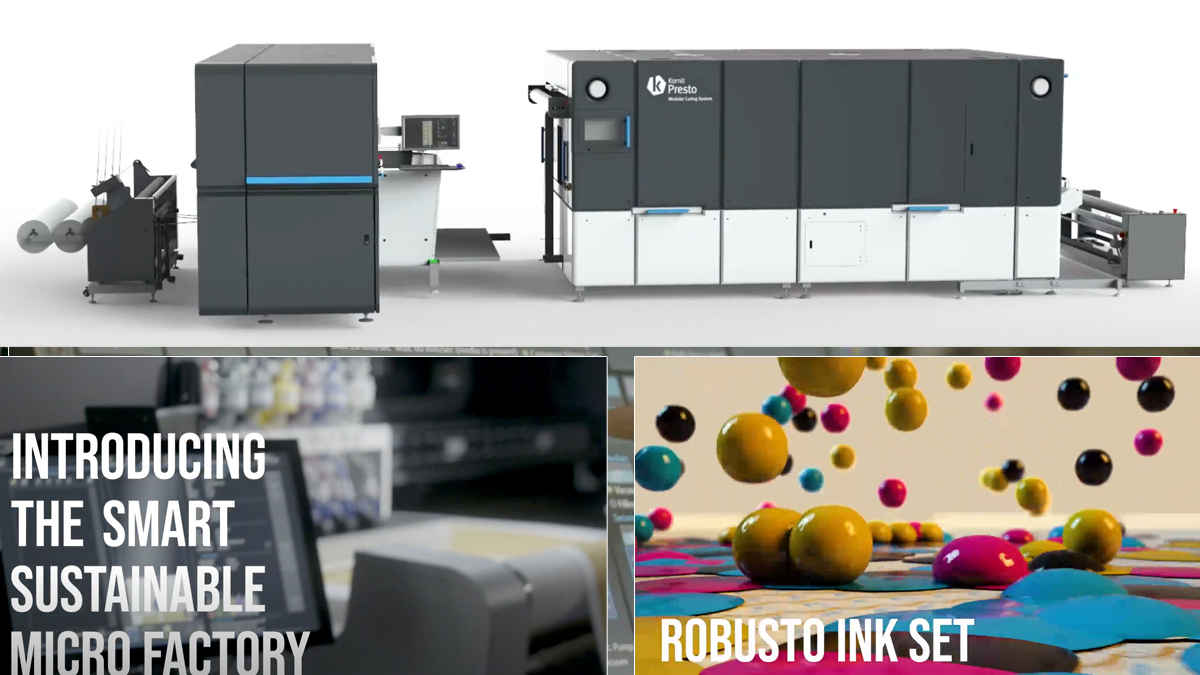 Kornit Microfactory received positive response from the market
Kornit has received a great response with many brands and manufacturers; already enjoying the value and options the Microfactory solution delivers to them. Interest has been huge as understanding grows on; how the approach can be a highly cost-effective, flexible, and responsive alternative to existing processes.
This ability to re-imagine traditional manufacturing routes has been made possible by the collaboration with Gerber. The synergies between both operations has allowed Kornit to design a solution; housed in Gerber's Manhattan (US) showroom that sets a new standard.
Omer Kulka concluded his words saying; "The sharing of fresh ideas and creative ways of working is something we would like to continue to explore with other partners. We are always looking for new and exciting ways to collaborate".