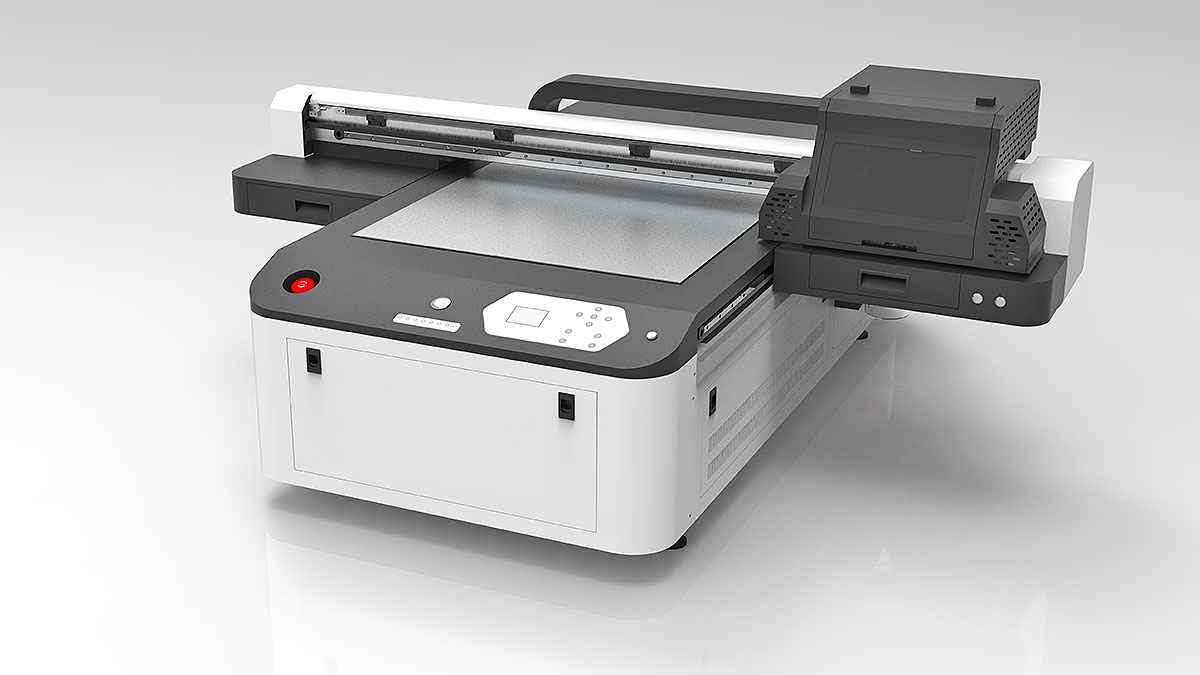 Pigment Reklam, which offers UV and eco solvent printing solutions demanded by the signage and digital printing industries, will attend two fairs in September and show their competence in this field; Sign İstanbul 2019 and Promotion Show 2019. Well-known for their industrial solutions, Pigment Reklam will exhibit the MU-6090 model, which meets the printing demands of the promotion industry, at both fairs this year.
SIGN Istanbul, the signage and digital printing fair which will be held in TUYAP on September 19-22, will be the meeting point of signage and print manufacturers for the 21st time. Pigment Reklam will be exhibiting Plamac's comprehensive solutions in Hall 12 booth B10. Pigment Reklam's booth will include Plamac Morpho 2513 UV flatbed, Plamac Starfire LJ 320SG roll to roll eco solvent, Plamac Pegasus 3200 LED UV roll to roll and Plamac MU-6090 flatbed solutions.
The corporate marketing signage products and materials industry will come together at the Promotion Show Istanbul which will be held at Pullman Istanbul Hotel & Convention Centre from September 25th to 28th. The address of UV inkjet and eco-solvent printing solutions Pigment Reklam will host their visitors in Hall 2 booth C6 at this fair. Fair visitors will have the opportunity to examine the MU-6090 model closely at the Pigment Reklam booth. The Plamac Morpho 6090UV printer is an ideal solution for printing on souvenirs, smartphone cases, promotional items and other small applications.
Pigment Reklam company owner Serkan Çağlıyan stated that both Sign Istanbul and Promotional Show Istanbul fairs are of great importance for the realization of the pending investments. Çağlıyan; "We are participating in these fairs in order to meet companies that want to grow in signage and souvenir and promotion markets and who want to renew their technologies with more efficient machines in the coming period. We cater to all segments from niche products to industrial production with our rich product range of Plamac brand. We are excited to meet our visitors and provide them with solutions that will help them grow in the market."
Promotion industry will meet MU-6090
UV and eco-solvent digital printing solutions of Plamac brand; which Pigment Reklam started to offer to the Turkish market las year; has seen a great interest in a short time. Plamac models, which challenge their competitors in terms of both price and quality; respond to Turkish print manufacturers demand for flexible production.
Introduced for the first time at this exhibition to Turkish market; the desktop type MI-6090 intelligent UV flatbed printer; both takes up less space in your facility with its small and compact structure; and speeds up your production process with ergonomics that allows fast usage. With a maximum print size of 90 cm x 60 cm; the model can print speeds of up to 4m2 with 4 passes per hour. Media types such as PVC board, acrylic board, tile, glass, metal painting, sign board, mobile phone and tablet case, paper case and beverage bottles etc. can be printed with MU-6090. The machine can work up to a maximum media thickness of 20cm; dries fast thanks to its UV ink technology and provides mass production.
Among the main features are negative pressure system, PH cleaning station, PH capping system, single colour purge, vacuum high precision platform and IGUS chain. The MU-6090 UV flatbed printer can print on many small-scale products and promotional materials. It provides high quality print results for mobile phone cases, small signage, interior decorations and art work applications. Using LED UV inks that are environmentally and human health friendly; the MU-6090 makes designs as true to your dreams with CMYK + Lc + Lm + White / Varnish. Equipped with 3 Epson printheads, the model also enables added-value and high-quality 3D-effect printing.
Flatbed and roll to roll solutions meet printing demands
The Morpho 2513UV flatbed is also available in many flatbed media applications; with CMYK + Lc + Lm + White / Varnish printing capabilities. With a print size of 250x130cm and a production speed of 65m2 per hour; the model is equipped with 4 or 9 Ricoh Gen5 industrial printheads. The machine works with LED UV ink and offers resolution up to 1200 dpi.
Plamac Starfire LJ 320SG roll to roll eco solvent digital printer, the choice of signage manufacturers; is suitable for industrial production with its 3.2 m printing width. The machine supports rolls up to 100kg and has a production capacity of 178m2 per hour. Starfire LJ can work with solvent, eco solvent and mid-solvent inks.
The Plamac Pegasus 3200 LED UV roll to roll printer offers a great advantage to print manufacturers working with flexible materials; with its compact structure and fast movement. Equipped with 4 or 9 Ricoh GEN5 industrial printheads, the machine offers a production speed of 80m2 per hour. Vinyl, PET film, blockout, backlit materials and synthetic media can be processed with Pegasus; which can dry the print quickly with LED UV lamps.
You can learn more about Pigment Reklam's rich product range and services from their official website; http://pigmentreklam.com.tr/