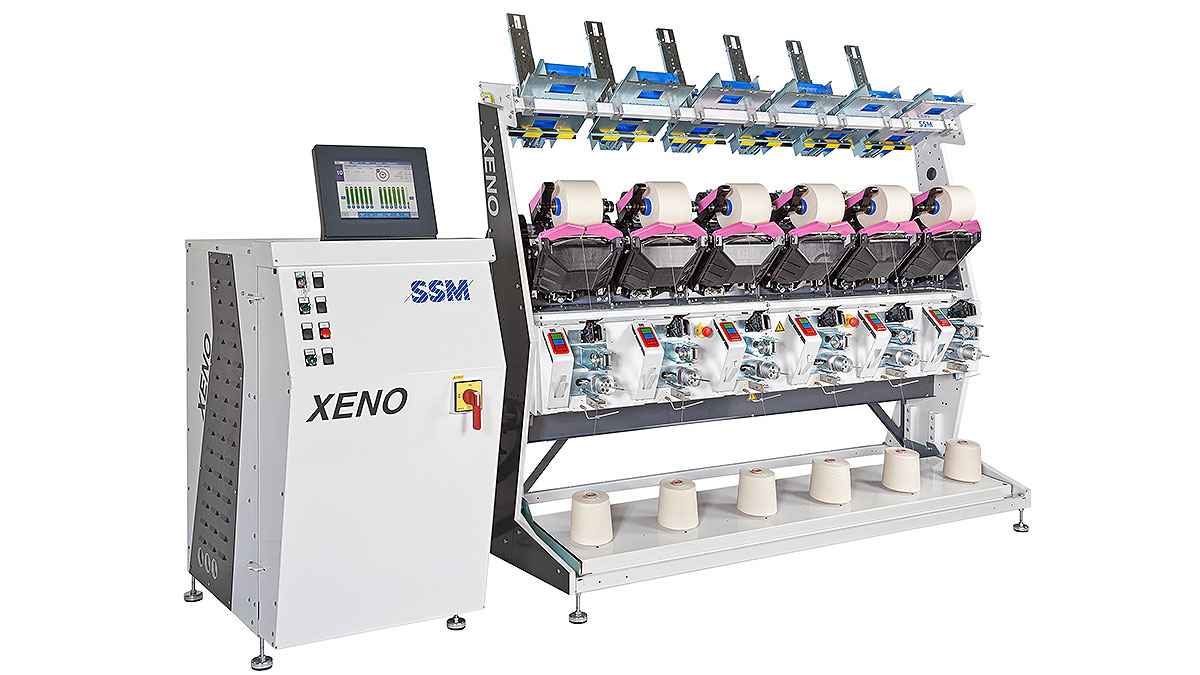 Rieter, one of the global forces in the yarn industry, will be exhibiting at the ShanghaiTex on November 25-28 with its component manufacturers and companies under the roof of the group. Suessen, SSM, Novibra, Graf and Bräcker within the Rieter Group will showcase their latest innovations in technology and equipment for ring, compact, rotor and air-jet spinning production.
Compact solution with Suessen COMPACTeasy
Suessen presents the new compacting devices for high flexibility, new weighting arms and premium rotor spinning components for excellent yarn quality at Hall E1, Booth A30. COMPACTeasy is the new mechanical compacting device available as a plug- on/plug-off unit for any ring spinning machine type and suitable for most common applications like cotton, man-made fibres and blends. COMPACTeasy is the solution in compacting without additional energy requirement.
New EliTe is a versatile compact-spinning system with new innovative components. The customers profit from higher productivity, better quality and lower operational costs. Upgrade packages and spare parts packages enable the customers to benefit also on existing installations.
The new Top Weighting Arm HP 4080 for roving frames offers a new design for easy settings and improved stability. In addition, consistent yarn quality over the lifetime is guaranteed. Regarding premium parts the new SOLIDRING B 188 for rotor spinning machines offers a shorter and more aggressive saber tooth shape for better fibre opening and finally improved yarn quality. For semi-automated rotor spinning machines a new rotor cup design and fluted and spiral navels improve the yarn quality and enhance the spinnability of low grade cotton.
XENO platform from SSM
SSM presents solutions for precision package winding and high package consistency and provides a wide range of renowned textile machines at ShanghaiTex Hall E1, Booth A30. SSM enables yarn dyers to be successful – with the precision package winder PWX. Only a quick response to market trends in combination with high cost- efficiency enables customers to be competitive. The winder offers clear benefits to dye package winding and rewinding of filament and staple fibre yarns, with or without lubrication.
For the XENO-platform SSM presents the first and only self-regulating backpressure system in the world: preciforce™ for a guaranteed package consistency. Furthermore, the next generation of the blade winding powerblade™ will be introduced for the XENO-platform.
Innovations in spindle technology with Novibra
Novibra presents the latest innovations in spindle technology and energy saving measures at the forthcoming ShanghaiTex Hall E1, Booth A30. The energy saving spindle LENA has been designed for the highest speeds and lower energy consumption. It is the only spindle in the market with 17.5 mm wharve diameter and energy savings in the average of up to 6%.
The new generation of clamping crowns CROCOdoff and CROCOdoff Forte introduce genuine doffing without underwinding. The crowns work automatically depending on the spindle speed. The major advantages are significant reductions in maintenance costs.
New card clothing from Graf
Graf introduces at ShanghaiTex Hall E1, Booth A30 three novelties for the textile market; a new card clothing with up to 30% longer lifetime; a height adjustable comb and a helpful solution for card clothing management. MULTISHARP, the unique wear resistant alloy for card clothings; increases the lifetime of metallic card clothings on the cylinder by up to 30%. Additionally, the work load of the maintenance team can be minimized by providing longer service cycles and less unplanned downtimes.
The yield on raw material can be increased without compromising the quality requirements; thanks to the continuous height adjustability of the new combs series. The continuous and exact gap setting between nipper and circular comb; on each individual combing head provides customers a new level on raw material utilization.
Bräcker presents new traveller at ShanghaiTex 2019
Bräcker presents a new traveller with up to 50% longer lifetime and shorter running-in period at Hall E1, Booth A30. This is only one highlight out of the impressing product variety. A novelty that will be shown is the new CARBO traveller for ring spinning machines. It is specially designed for man-made fibre spinners. CARBO is a new coating technology which improves the sliding properties. This results in up to 50% longer lifetime and a shorter running-in period.