One of Turkey's largest industrial enterprises, SASA Polyester Sanayi A.Ş. (SASA) signed an agreement with INVISTA for the establishment of a new PTA (Purified Tereltalic Acid) factory in Adana Yumurtalık. With the license and technical service agreement signed on August 25 with INVISTA's technology and licensing group INVISTA Performance Technologies (IPT), SASA will become the largest polyester producer outside of China and India.
With this project covering INVISTA P8 technology, SASA will have the world's largest capacity and highest efficiency PTA facility on a single line with an annual production capacity of 1.5 million tons of PTA. It was announced that the investment of 935 million USD, which will provide 400 new jobs, will be activated at the end of 2022. This investment of SASA in PTA, which is the main raw material (85%) in polyester production, is considered as a strategic petrochemical investment.
SASA is the largest polyester producer outside of China and India
SASA President İbrahim Erdemoğlu made a statement about the agreement, and said that SASA will continue to invest in polyester as it positions itself as the largest polyester producer after China and India. Erdemoğlu; "This agreement will provide self-sufficiency in terms of PTA supplying and terminate all the PTA import to be made to Turkey. This is also the first step of SASA's investment in petrochemicals by investing more in polyester, PTA and MEG in the Yumurtalık region of Adana".
Turkey held 629 thousand tons of PTA imports last year. Total imports in the first 6 months of this year exceeded 410 thousand tons. By the end of the year, this import is expected to exceed 1 million tons. With the activation of SASA's PTA investment, this import dependency is aimed to end.
SASA has created 2,600 additional jobs with an investment of approximately 800 million dollars in the last 3 years; and will contribute to the closing of the current account deficit of 300 million dollars with its PTA investment. On the other hand, in the first phase of its goal of becoming the largest polyester producer; the company plans to commission its polyester chips production facility within 1 month; to reach a production capacity of 1.4 million tons. Having been in the polyester sector since 1966, SASA continues to expand its capacity and market with new investments.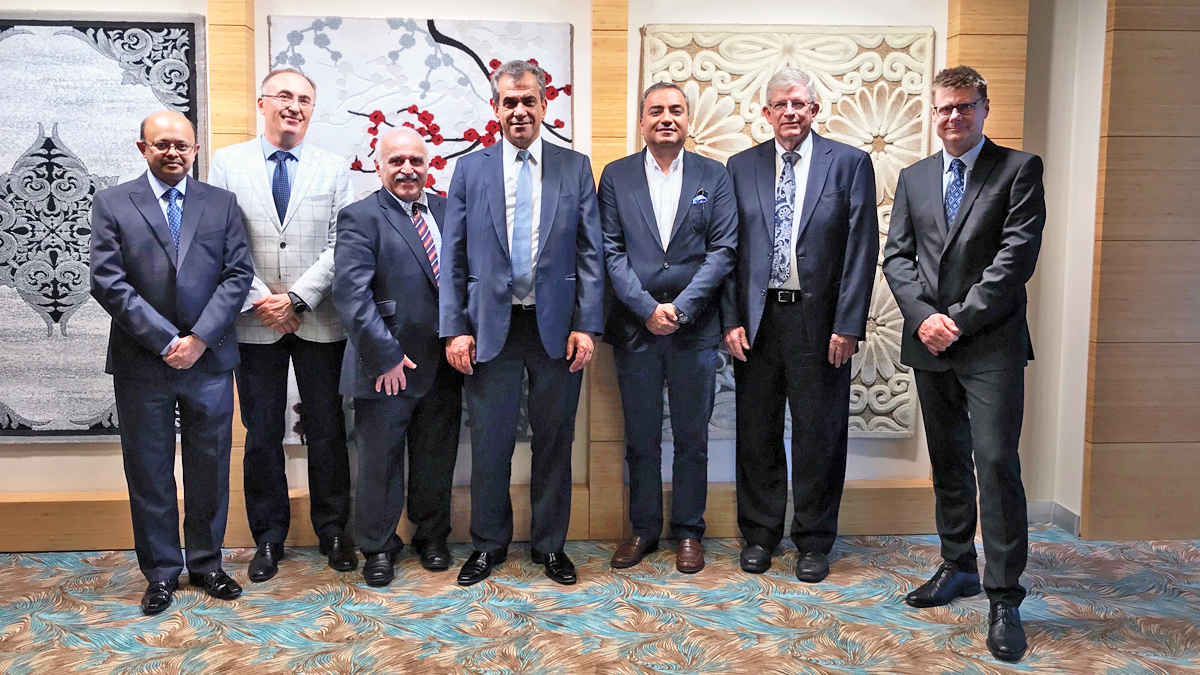 Cooperation between the two companies dating back to 1974
IPT President Mike Pickens emphasized that the cooperation between the two companies dates back to 1974. Pickens said; "We are honoured that our industry-leading P8 PTA technology was chosen by SASA. Signing this license agreement is of great importance for long-term cooperation between SASA and IPT".
INVISTA has a 64% share in the global market with its PTA technology. The company's PTA technology is offered with a license package from IPT, including the latest version of the P8 technology. INVISTA, part of Koch Industries since 2004, offers proprietary components for nylon 6,6; as well as well-known brands including STAINMASTER®, CORDURA® and ANTRON®.