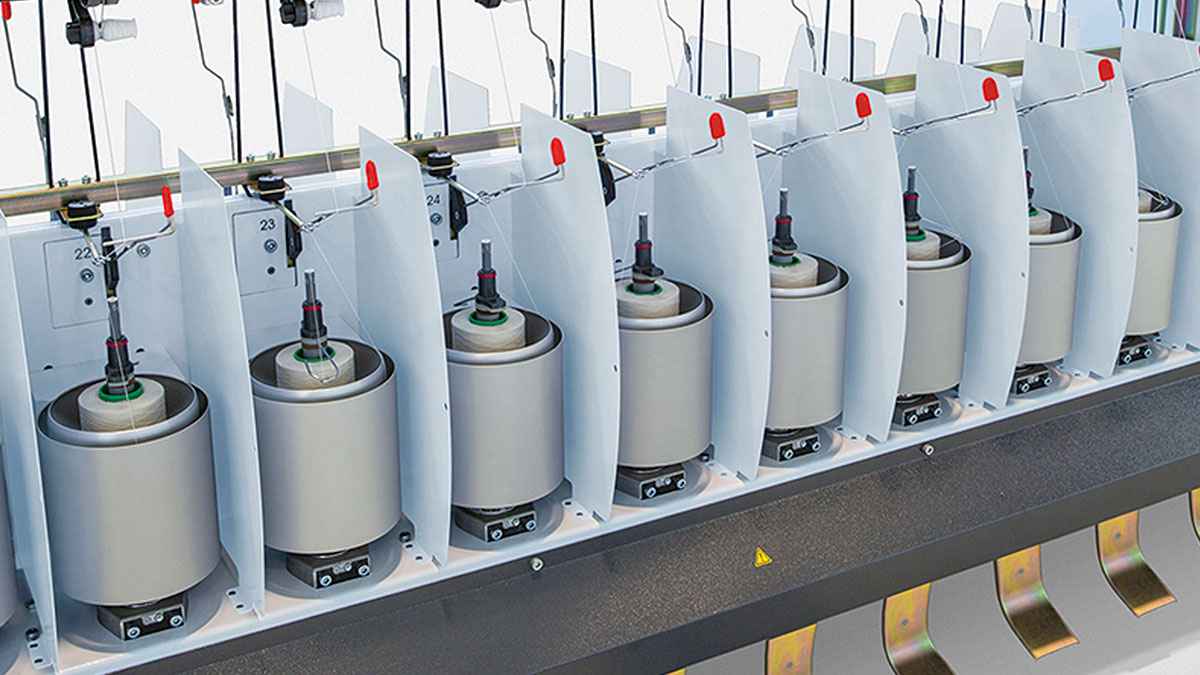 Saurer Twisting Solutions will exhibit high-efficiency twisting solutions at the ShanghaiTex 2019, which will be held on November 25-28, 2019. The company will host their customers and visitors at Stand D40 in Hall E1 at the fair, which is preparing to open its doors for the 19th time. One of Saurer's solutions for the Asian market will be the highly efficient Saurer FusionTwister for staple fibre yarns.
The FusionTwister sets the benchmark for the cost-effective production of two-for-one twisted staple fibre yarns. In order to achieve this, they have taken into account the three main factors affecting their customers' profitability, namely energy, economics and ergonomics.
Energy efficiency and flexible production
The machines' reliably low energy consumption is an important characteristic for decision-makers to take into account. Achieved by means of an optimized spindle drive; as well as a great variety of spindle and feeding sizes for all kinds of applications; it is the main element in the equation of production costs. Power consumption and costs are closely related, with energy efficiency positively influencing the return on investment, since it is a daily challenge to process the maximum feeding weight while keeping electricity usage at a comfortable level. The Saurer FusionTwister two-for-one twist system reduces energy consumption by up to 40%. The machine's short set-up times, fast air threading and easy handling were key considerations with regard to optimizing ergonomics.
The FusionTwister has been developed based on thorough market research, taking into account customers' requests and specific demands. Highlights include: optimum quality of the cross-wound packages, reduced energy consumption, high production, low space requirement, flexibility and reliability, low noise level, short handling & installation time, easy machine adjustment, low maintenance, best cost/performance ratio.
HD-spindle
The HD-spindle creates an efficient yarn balloon geometry; that contributes to a high reduction on energy costs compared to traditional spindles. HD-spindles are available for machine types VTS-08 and VTS-10.
There are three feeding dimensions for FusionTwister; 6", 7" and 8" for single feeding tubes as well as TwinPack direct feeding 2 x 6".