Designed for the highest productivity, 2FAST combines a compact design, maximum output rates with quality and versatility. Made in Italy, the weaving machine also reflects the country's tradition of speed in motorsports with its environmentally friendly competitive performance.
2FAST, the name of which stands for Flexible Advanced Shuttleless Technology, was produced with SMIT's expertise dating back to 1938. The brand today creates optimum weaving machine configurations for high-quality fabrics in the widest range of applications, by addressing the mechanical, electronic and communication aspects.
2FAST: F1 car of rapier weaving machines
The company defines the position of 2FAST in the weaving machine category as an F1 car at the start of a race or a motorcycle that reaches 100 km/h in less than three seconds. The new weaving machine shows the highest starting acceleration and 100% beat-up efficiency, right from the first weft insertion. Maximum torque is also available for extremely heavy shedding requirements, and this guarantees optimal acceleration to top speeds along with minimum vibration.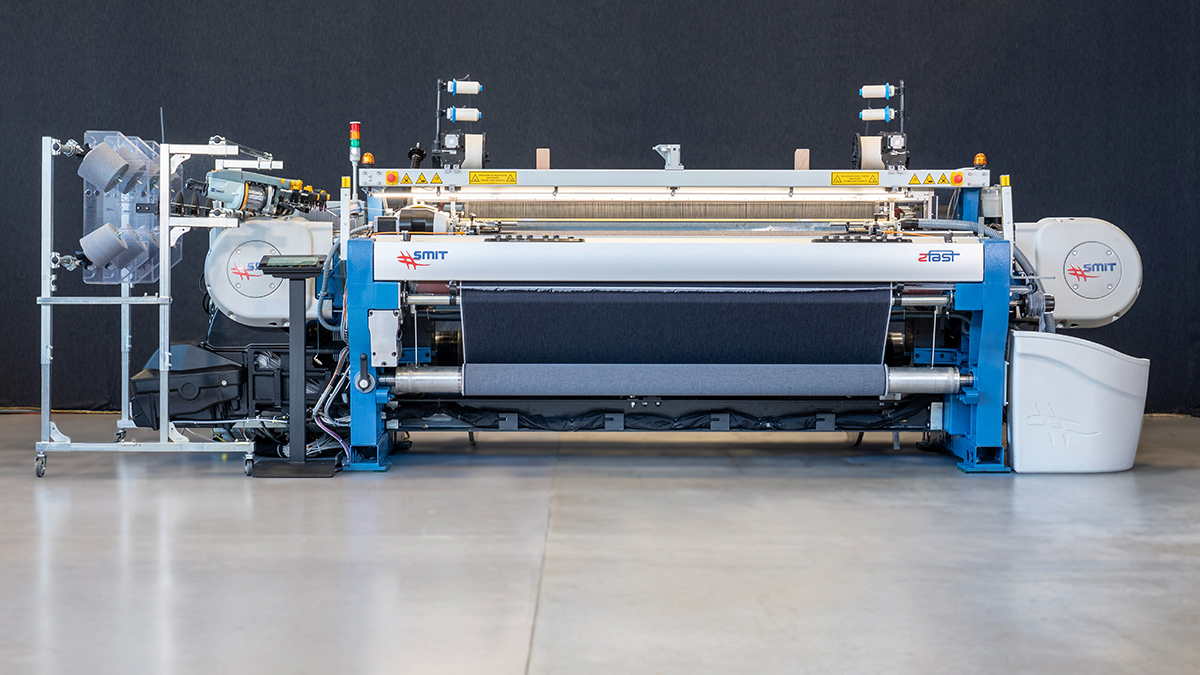 The patented new gripper design suits all yarn and fabric types, providing a reduced cross-section and optimized warp shed geometry. The 2FAST rapier weaving machine can also process fancy articles that require a wide variety of weft types and counts with high speed and precision. The latest software-controlled E-CUT/AWC provides optimal cutting conditions. This provides a serious gain in terms of productivity.
SMIT CTO Giuseppe Castelli said; "Software-based control and automation, smart algorithms and data analysis all embodied in this rapier loom, which is ready for industry 4.0". Expressing that they are proud of all the advantages embodied in the compact design of the new 2FAST, Castelli also relayed that they use advanced technology to make the machine itself even quieter.