The textile industry, which started 2022 with an export target of 15 billion dollars, met with global buyers at the Texhibition Istanbul Fabric and Textile Accessories Fair, held for the first time this year, on March 16-18. The fair, organized by the Istanbul Textile and Raw Materials Exporters' Association (ITHIB) in cooperation with the Istanbul Chamber of Commerce (ITO), hosting 11 thousand 211 visitors from 63 countries on a 5 thousand m² area. In addition, seminars were held with experts in the field of sustainability and design for 3 days. İTHİB President Ahmet Öksüz announced that the fair was completed very successfully and that they aim to hold the second fair on September 21-23. It was stated that the fair will make a great contribution to the sector's this year's export target aim.
"Texhibition Istanbul will be one of the biggest textile fairs in the world"
Ahmet Öksüz stated the following regarding to the fair; "We reached the numbers we targeted in our fair, which we organized with the aim of making a great contribution to our industry. We brought the companies of our sector together with buyers from numerous countries of the world at the fair, realized in a very short time like 84 days. I would like to thank all the sector representatives and stakeholders who contributed to this success. Texhibition, the first domestic and national fair for which the textile industry has been waiting for a long time, was a fair worthy of our country. We received very positive feedback from the participating companies. In this context, we will at least double our second fair to be held for the second time on September 21-23, 2022".
Öksüz stated that they aim to make Texhibition Istanbul one of the biggest textile fairs in the world in the coming years and said; "We aim our fair to contribute 1 billion dollars to our textile sector exports this year. Our sister union, Istanbul Apparel Exporters' Association, will also organize the 2nd IFCO in August. These integrated fairs we carry out in Istanbul will play an important role in making Istanbul the fashion centre of the Turkish textile and apparel industries".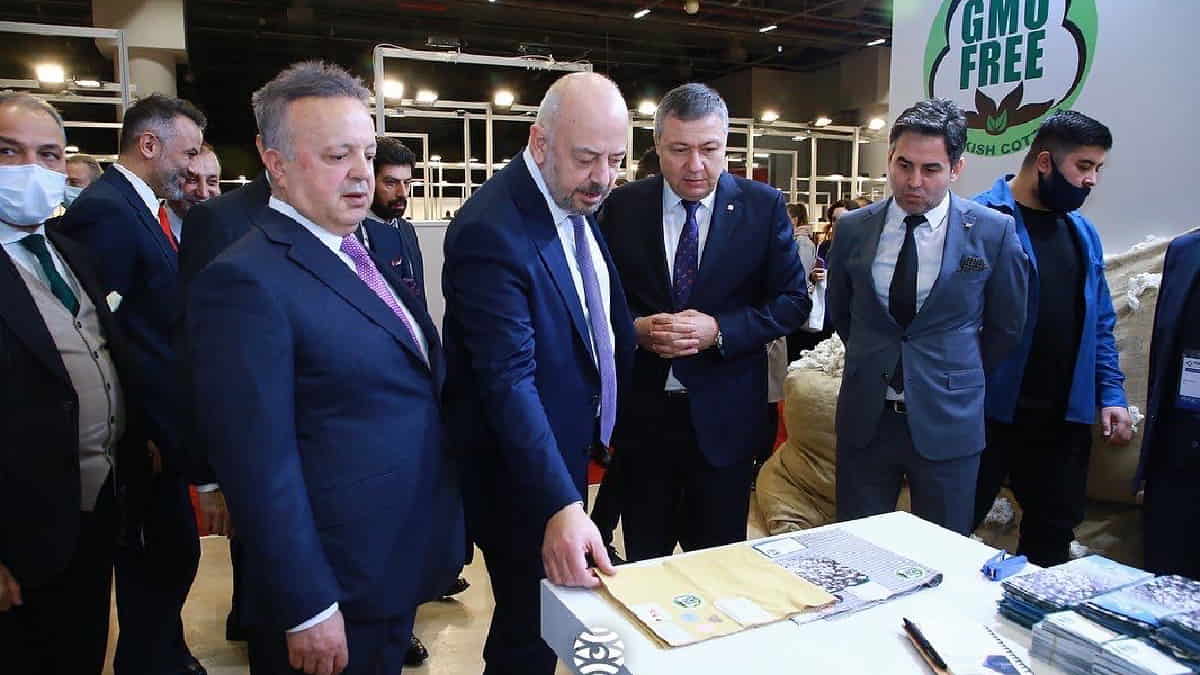 Öksüz relayed that they exported 12.9 billion dollars worth of exports to 200 countries last year and that their target in 2022 is to further increase their share in global trade with 15 billion dollars of exports. Öksüz stated that they organized the first domestic fairs with ITO in order to make this success sustainable; "Our next goal is to expand our fair, which we will hold for the second time in September, at least twice. We have already started our work in this context".