Measures against the coronavirus outbreak were announced for the upcoming FESPA Global Print Expo 2020 and the International Istanbul Yarn Fair. While participation and visits from the China region were stopped, health and hygiene criteria were increased in the fairgrounds.
The Coronavirus outbreak affected dozens of countries, especially China, and more than 2,000 people died. Several fairs were either postponed or cancelled in light of this deadly epidemic. However, some fairs turned to other measures instead of cancelling or postponing. The main point here focuses on restricting and holding up access from China.
A series of measures have been announced for FESPA Global Print Expo 2020 to be held in IFEMA-Feria de Madrid in Spain on March 24-27, and the European Sign Expo 2020 and Sportswear Pro 2020 that will be organized together.
FESPA Global Print Expo access from China is restricted
In the statement made by FESPA, it is stated that the concerns of the exhibitors, visitors and partners regarding the new coronavirus (COVID-19) outbreak have been taken seriously. It is stated that security is always first priority, and proactive steps will be taken to minimize risk for exhibitors at three fairs in Madrid. The FESPA Board and the Senior Management Team, which conducts the organization of the fair, underlined that they are actively monitoring all developments relating to COVID-19, guided by latest information from WHO (World Health Organisation).
With effect from 20.2.2020, FESPA is formally contacting all exhibiting companies from China at the three Madrid 2020 exhibitions, requiring that they provide documented evidence that all representatives of their company attending the exhibitions, including sub-contractors, have not resided in or visited China at any time after 5th March 2020. This represents a two-week period preceding the beginning of the build-up of the exhibitions.
FESPA recognises the importance of the Madrid 2020 exhibitions to the exhibitor community within China; and has made every effort to minimise the disruption and impact to these companies. However, exhibiting companies from China not fulfilling this requirement will not be able to participate at the Madrid 2020 exhibitions, and their options are being clearly communicated to them in writing by FESPA's representatives in China. FESPA is in contact with all exhibitors and pre-registered visitors at the Madrid 2020 exhibitions to advise them of these measures and to request that they should not attend if they have visited China after 5th March 2020.
FESPA CEO Neil Felton disclosed that these proactive steps for FESPA 2020 aim to protect the health and well-being of every participant in the most efficient way and focus on providing them with strong assurance.
IFEMA prepared protocols for the fairground
IFEMA, which will host FESPA Global Print Expo 2020 and two other fairs, also took some precautions. IFEMA has protocols linked to those established both by the World Health Organisation and by the national Spanish Ministry of Health and regional Council of Health of the Community of Madrid; regarding first-line actions to be taken should a case of infection by this virus be detected within its facilities.
Similarly, IFEMA has increased the health measures it takes; and is in constant contact with the authorities through its two Medical Service units; which are equipped to provide immediate medical attention during its events. Should a case be detected, it is, in turn, prepared to activate the appropriate protocol; and refer the affected person to the reference hospital for observation and attention.
In addition, IFEMA's other preventive measures include expanding the signage for the two Medical Service units; so that people attending an event are aware of their existence and better able to locate them, if necessary. The dissemination of the WHO recommendations has also been reinforced and these are visible at all strategic points of passage; where the location and emergency telephone number of IFEMA's Medical Service are also provided. Hygiene measures in different parts of the premises have also been implemented; and expanded by providing assistants with sanitary soap dispensers; as recommended by WHO, as well as strengthening the cleaning services of the facilities.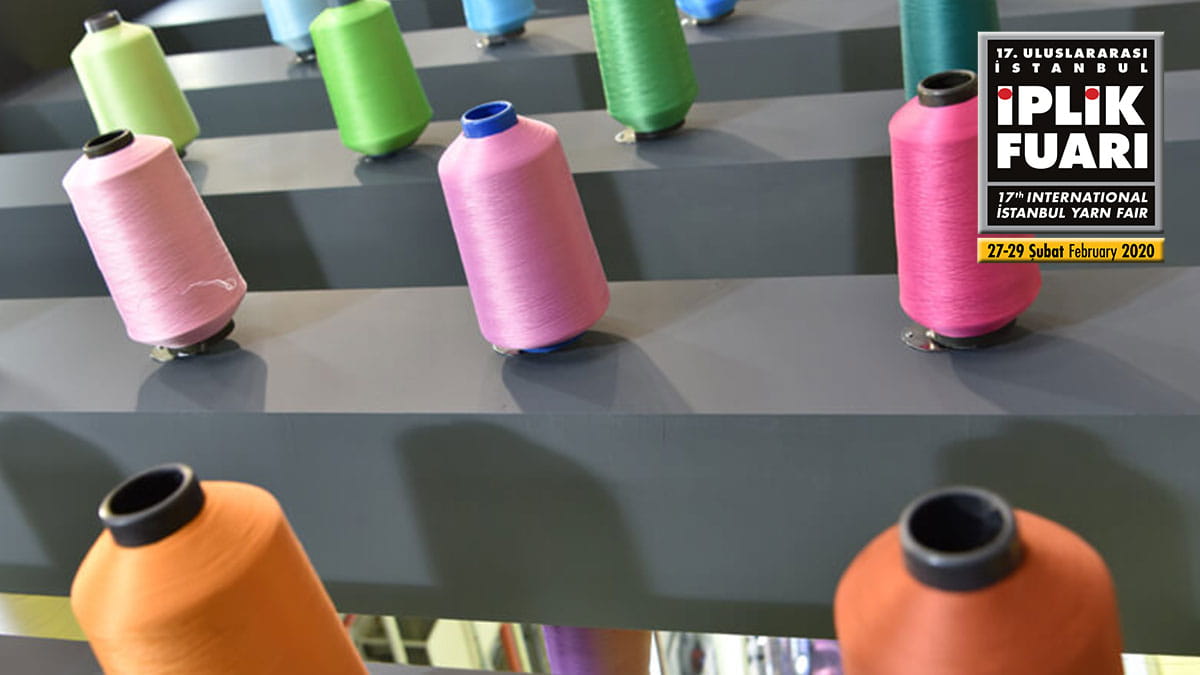 There will be no participation and visit from China to the Istanbul Yarn Fair
The 17th International Istanbul Yarn Fair, which will be held in Istanbul TUYAP on February 27-29; announced the precautions taken due to the rapidly spreading coronavirus outbreak. In a statement from the fair organizers Tüyap Fuarcılık; it was reminded that direct flights to Turkey from China mainland were stopped by Turkish authorities; until the end of February. For this reason, it was stated that the Chinese companies participating in the fair and the visitors from China mainland registered in the online registration system will not be able to attend the fair this year.
Tüyap Fuarcılık stated that they always prioritize the health of exhibitors, visitors, employees and all business partners and noted the steps it took in this regard as follows; "We carefully follow the statements of the World Health Organization (WHO) and T.C. Ministry of Health and comply with the most up-to-date reports and all directives. We provide the necessary information exchange with all Turkish Consulates in China. We keep on communicating with our offices and representatives in China".
Tüyap also drew attention to the health recommendations to be considered against the coronavirus epidemic; and announced that hygiene stations will be established in the fairground.
You can reach the news about other fairs postponed or canceled due to coronavirus from this link.