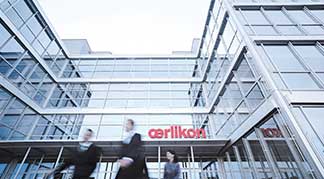 Oerlikon, a global technology and engineering group, announced that they have achieved very successful financial results both in general and on segment basis in 2018. Significantly increasing their net income due to their strong operating performance in all business units, the group continued to be one of the most important technology suppliers of the textile industry with the technologies they developed for the manmade fiber industry.
According to the results evaluated as of December 31, 2018, Oerlikon Group increased their sales by 26.2% and orders by 23.5% compared to the previous year. Closing the sale of their Drive Systems Segment to Dana Incorporated, the group has achieved double-digit growth in their Surface Solutions and Manmade Fibers Segment. The Group's profit before interest, taxes, and depreciation (EBITDA) was 15.6%, driven by increased operating expenses from investments. Focusing on two segments, Oerlikon Group aims to exceed 2.7 billion CHF and increase its EBITDA margin to over 16% in 2019 with orders and sales.
Oerlikon Group announces successful results for 2018: Group is focusing on two business segments
CEO of Oerlikon Group Roland Fischer underlined the success achieved in his evaluation of the 2018 financial results. Fischer said; "2018 marked another year of strong financial performance for the Group. We recorded an increase in sales of more than 26 %, delivered on our portfolio transformation and sustained EBITDA margin year-over-year. This is a notable achievement considering the significant investments we are making for our future growth".
Fischer noted that they have accomplished a double-digit increase in orders and sales year-over-year and higher sales in all regions for their surface solutions business, underlining their ability to deliver on its growth. Fischer continued as follows; "In our manmade fibers business, we achieved a substantial increase in top line and double-digit operating profitability. The top-line growth was attributed mainly to the China-led filament equipment market but also to market penetration in the USA and Latin America".
Oerlikon Group announces successful results for 2018: double-digit growth in sales and orders
Oerlikon Group increased their orders by 23.5% to 2 billion 731 million CHF compared to the previous year. Sales increased by 1.7% year-on-year to 2 billion 609 million CHF. In 2018, the Group continued their strategy by strengthening the market and technology leadership of the Surface Solutions Segment and by achieving record sales in the Manmade Fibers Segment. The Surface Solutions Segment generated 58% of the Group's sales in 2018 and 70% of the Group's EBITDA, making the largest contribution to the Group's sales and profits. Manmade Fibers Segment provided 42% of the group sales.
Oerlikon saw sales growth across all regions in 2018, particularly in China, the USA and Latin America. Asia-Pacific accounted for the largest proportion of Group sales in 2018. Sales in Asia-Pacific amounted to CHF 1 210 million, or 46 % of Group sales, versus CHF 884 million, or 43 % of Group sales, in 2017. Europe was the second-largest regional contributor to Group sales in 2018, with sales totaling CHF 852 million, or 33 % of sales. Group sales in North America totaled CHF 409 million, or 16 % of Group sales. Sales in other regions remained at 5 % of Group sales in 2018 with sales of CHF 138 million, compared to CHF 109 million in 2017. The Group generated 38.1 % of its revenue from services in 2018.
Continued strong commitment to R&D
In 2018, Oerlikon strengthened their innovation pipeline by filing 87 patents. The company continued to invest in innovation and channeled more than 4 % (CHF 120 million) of 2018 Group sales into R&D, developing upgrades and new technologies to meet customers' needs and demands.
Record sales and profitability in the Manmade Fibers Segment
Including Oerlikon Group's Neumag and Barmag brands offering solutions to textile and technical textile industry; the Manmade Fibers Segment posted record-level sales and operating profitability improvement in 2018. Segment order intake increased 44.8 % to CHF 1 157 million in 2018, compared with CHF 799 million in 2017. Sales jumped 57.3 % in 2018 to CHF 1 098 million, compared to CHF 698 million in 2017. These results reflected a healthy demand in the segment's core filament equipment market for fibers; which consequently boosted orders and sales for texturing systems.
Additionally, the segment's nonwoven business posted an impressive increase in sales in 2018; underlining its initial success in establishing a foothold in this market. The Segment experienced growth across all its key regional markets, most notably in China, the USA and Latin America. The segment continued to gain market share and generated a robust order pipeline with deliveries into 2021; laying the groundwork for sustaining a high level of top-line results over the next few years.
Segment profitability also improved substantially in 2018, with EBITDA more than doubling (up 129 %) to CHF 128 million. EBIT stood at CHF 106 million in 2018.
Manmade Fiber Segment solidified its strength with 2 acquisitions
To solidify its market position, the segment made two strategic acquisitions during 2018. With AC-Automation, the segment extended its smart plant portfolio; with a large-scale plant automation solution for customers in the textile and packaging industries. Acquiring the technologies from PE Polymer Engineering Plant Construction; enabled the segment to expand its product range to cover the entire polyamide process chain; for fibers and filaments. In line with its strategy to focus on its core businesses; the segment divested its tapes and monofilament business to the Austrian Starlinger Group. In 2018, the segment also signed an agreement with Shaoyang Textile Machinery in China; in order to penetrate the disposable nonwovens market.