One Turkey's leading fibre manufacturers, Adana-based SASA Polyester continues to invest in Purified Terephthalic Acid (PTA) and fibre. Having commissioned a fibre facility with a capacity of 1050 tons in 2019, the company announced to KAP that it started working to create a new fibre facility with an annual capacity of 367,500 tons. According to the statement, the new investment is planned to be 330 million dollars. It is stated that this new fibre facility, which will reduce the foreign dependency of the textile industry, will contribute 550 million dollars to the annual turnover of the company. The new fibre plant and the 935 million USD PTA facility, which was agreed with Invista, one of the Koch Industries companies, will be put into operation in the fourth quarter of 2023 at the same time.
SASA's current 1.4 million tons of production will increase to 3 million tons with the commissioning of the PTA facility, and fibre production will increase to 3.5 million tons with a new fibre investment. Board Member and General Manager Mehmet Şeker, said it would be a facility that will meet the needs of the region, Europe, North Africa and Russia as well as Turkey through its production power. Indicating that they currently employ approximately 4 thousand 250 people, Şeker; "With the commissioning of two facilities, the number of employees will increase to over 6 thousand. The turnover of the company will exceed 3.5 billion dollars in connection with raw material prices".
Investments in SASA have not slowed down since 2015
Mehmet Şeker stated that their next goal is to produce polyester raw material, and announced that they are waiting for land allocation in Yumurtalık district for this. Şeker said; "We will become a company that will compete with China with an investment of 12 billion USD in the 2030s". In his statement, Şeker emphasised that investments in SASA, which they took over from Sabancı Holding in 2015, continue without slowing down. Noting that they have a daily production capacity of 1050 tons in the new fibre facility commissioned in 2019, Şeker stated that this facility both meets the needs of Turkey and realisesexports.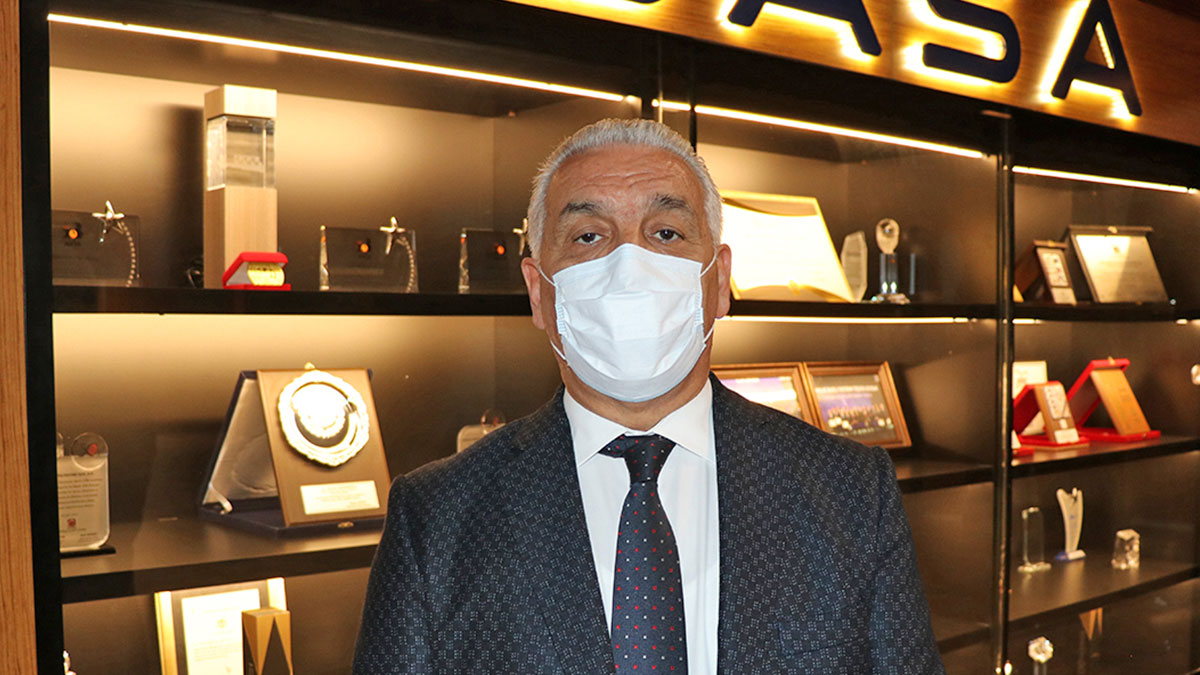 Noting that their priorities are meeting the needs of the domestic market and reducing dependence on imports, Şeker drew attention to the increasing import costs in his statement to Dünya Gazetesi; "Currently even if you get raw materials from China with less than the cost, it turns out more expensive in Turkey with the logistics. Today textile factories in Turkey are working thanks to SASA. Right now, everyone buys fibre from us, makes fabric, spins yarn, and uses it in the hygiene group". Talking about the POY facility that they commissioned in September 2019, Şeker; "Fortunately, we established a POY facility. We are producing the yarns that Turkey send abroad and pay for, ourselves. We were bringing the chips from abroad. Why should we buy this from abroad? We closed the fibre and chips gap. Without SASA, the textile industry would have stopped. In this sense, we are spearheading in Turkey".
Mehmet Şeker added that they will be meeting Turkey's raw material needs with the polyester, purified terephthalic acid (PTA) investment which will be commissioned in 2023.