The world's first Metaverse Fashion Week (MVFW22) took place on March 24-27 in Decentraland, a decentralized virtual reality platform powered by the Ethereum blockchain. Metaverse Fashion Week started with opening events on the evening of March 23 and after-parties, shopping, panel talks and numerous events took place over the course of four days. What really set Metaverse Fashion Week apart from other digital fashion events is that products are purchased as NFTs, i.e. non-fungible tokens, on the Ethereum blockchain. This means that people can use the products they buy on different platforms in the metaverse as well, at least in theory.
Decentraland guest panel talk curator David Cash explained the significance of the event as follows; "We have sought to present fashion in every form possible, from runway shows to retail experiences, fashion presented as art, film, photography, and even fashion presented in ways that extend beyond the confines of reality – as, in the metaverse, anything is possible".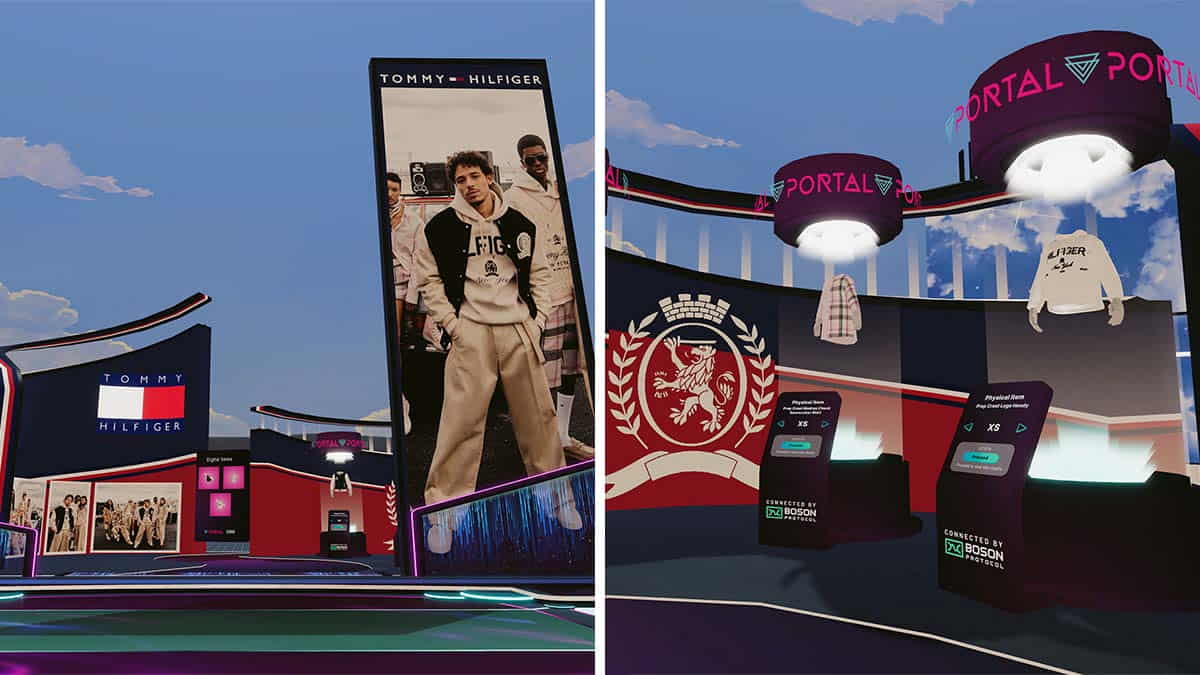 Brands introduced their new collections at Metaverse Fashion Week
Several community-run neighbourhoods within the newly created Fashion District opened to the public during MVFW22. Brands and designers were able to feature their catwalks, panels, galleries, and more in each new area. A combination of legacy luxury fashion and digital-native brands showcased their highly anticipated wearable collections, digital spaces, and breakthrough activations during the eventful week.
During the week, with more than 60 participating brands, artists, and designers, Tommy Hilfiger presented the Spring 22' Collection at the Boson Portal fashion space in Decentraland. Estée Lauder, who partnered with Alex Box to create an NFT Wearable based the on brand's #1 serum, Advanced Night Repair, also launched their space here with an immersive experience in their brand-new beauty headquarters. Forever 21 presented an exclusive collection of Wearables created just for the metaverse. Philipp Plein debuted Plein Plaza, a prime district covering 65 parcels where the Philipp Plein's founded Museum of NFT Arts (M.O.N.A) is located, and additionally, Plein launched his first-ever collection originating in the metaverse, featuring a fashion show on a special catwalk in collaboration with 3D artist Antoni Tudisco.
Canadian singer Grimes ended the week by performing a DJ set as an avatar dressed in an Auroboros branded bodysuit inspired by Mystique.
You might also be interested in these articles: