AMITH (Moroccan Association of the Textile and Apparel Industries), representing the entire textile and apparel value chain of Morocco, joined ITMF as a new member in May 2021. Exporting goods with a value of around 3.5 billion Euros in 2019, the Moroccan textile and apparel industry includes almost 1,200 companies employing about 195,000 people.
Moroccan textile industry increases its access to the global platform with ITMF membership
General Manager of AMITH Fatima-Zohra Alaoui said that joining ITMF provides them and their members with unique access to a platform of the global textile value chain. Underlining that the world is becoming more and more integrated, Alaoui stated that therefore, cooperation along the textile value chain and understanding its complexity is paramount.
ITMF Director-General Dr Christian Schindler noted that a win-win situation is created with AMITH joining ITMF; "An important player and voice of North Africa's textile and apparel industry will make use of the international network and platform that in return will be benefited from AMITH's perspective and input".
While ITMF (International Textile Manufacturers Federation) has been serving as the international forum of the global textile value chain since 1904; Its members are from textile and apparel production countries that represent around 90% of the global production.
HUGO BOSS opens first flagship store in Japan at Ginza
HUGO BOSS, one of the important brands of the global apparel market, will begin to serve customers in its flagship store to be opened in the capital Tokyo's famous shopping district and the most high-fashion hub, Ginza. Spanning two floors and a total retail space of 480 square meters, the store was specially designed according to the brand's latest interior concept. This will offer customized service and an exclusive shopping experience, and it will be a full-line up of BOSS products and collections, from womenswear and menswear to the exclusive BOSS Made To Measure tailoring offer in the store.
HUGO BOSS offers different shopping experiences with its new store concept
One of the prominent elements in the interior concept of the store is the white suspended back wall panels that give the impression of a 'floating 'wall. First introduced in the Soho, NY store in 2020, these panels create the ideal backdrop for product presentation.
HUGO BOSS will share branded content alongside the latest videos and campaign footage on the integrated digital media walls on the façade and in the store. Customers will be inspired by these posts, which aim to enrich the brand experience and customer journey.
Offering a modern and welcoming atmosphere with the combination of marble, wood and polished chrome materials, the store creates a warm and homely feeling with additional colour elements in white, beige and black, mainly featured in textiles and wall treatments.
A special collection will be available for a limited time at the store opening
A dedicated capsule collection with a unique print will be available exclusively at the HUGO BOSS store opening in Japan. The collection, including hoodies, shirts, shorts and slides will be available to customers for a limited time only.
Offering menswear and womenswear lines in business, casual and athleisure areas, the brand also continues to serve customers with its wide product portfolio consisting of shoes, accessories, eyewear, watches and fragrances.
Gap closes stores in the United Kingdom and Ireland
American fashion retail giant Gap began a strategic review of its operations in Europe last year intending to find new, more cost-effective ways as part of its 2023 Power Plan. The company set a different course for each market as a result of the evaluations made in order to maintain its presence and serve customers in Europe. In this context, Gap has decided to continue the service it has been offering to customers in the UK since 1987 and in the Republic of Ireland since 2006, online only.
Gap has been in the fashion world for more than 50 years and will gradually close all Gap Specialty and Gap Outlet stores they operate, from the end of August to the end of September 2021, due to the market dynamics in the UK and the Republic of Ireland, in line with its decision. While this strategic move does not mean that the company has left this market, on the contrary, the company has announced that they want to maintain their presence in these markets by continuing their online sales in the country. In addition, moving through the consultation process with their European team, Gap said that they will provide support and transition assistance to their colleagues while ending their retailing activities.
Gap also drew a new roadmap for France and Italy
Gap has implemented its plans for other countries in Europe as well. Explaining that they have identified a potential partner for France, the company shared the information that they are in negotiations with Hermione People & Brands, the retail branch of FIB Group, to take over the Gap stores in France. In Italy, Gap announced that they are in discussion with a partner for the potential acquisition of their stores and will share as new information becomes available.
Founded in San Francisco in 1969, Gap brings Modern American style to customers in more than 40 countries around the world through a combination of company-operated and franchise stores and e-commerce sites. Forming franchise partnerships as a powerful and cost-effective way to grow the brand in international markets, Gap reaches its customers in 35 countries with more than 460 stores, 14 standalone e-commerce sites and more than 160 multi-channel or pureplay e-commerce sites.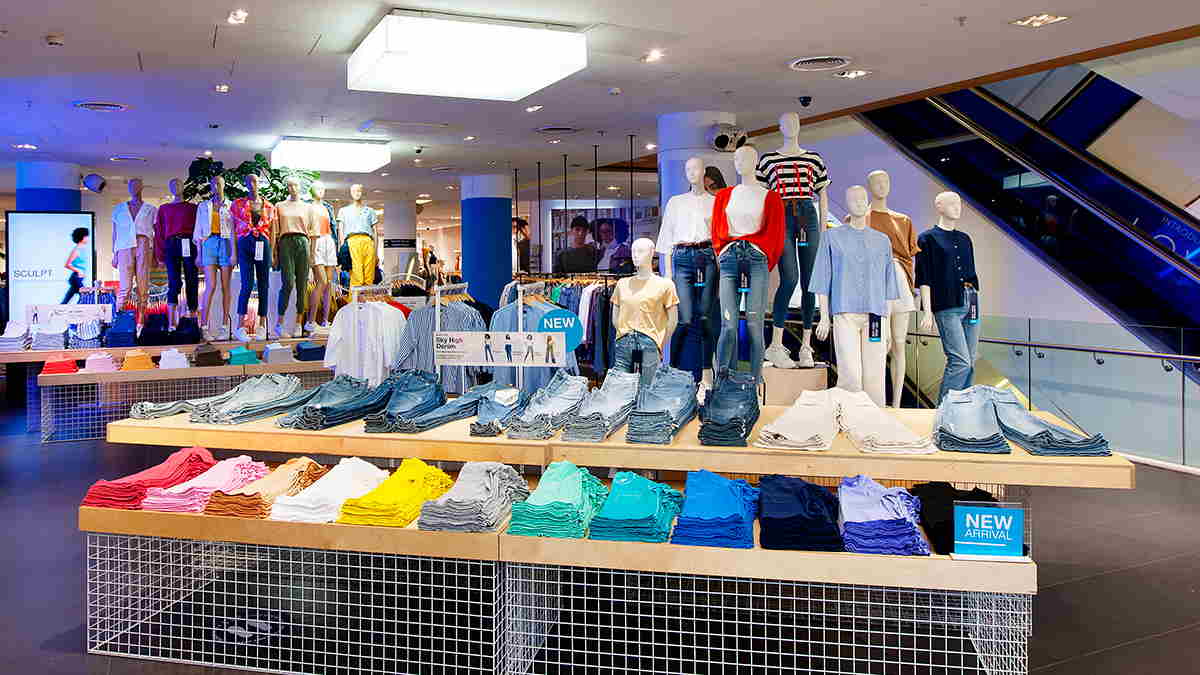 Painful loss at Durak Tekstil
One of Turkey's leading textile businesses Bursa-based Durak Tekstil's Chairman of the Board Ömer Durak lost his life at age 72. Buried in the family cemetery in Emir Sultan Cemetery on February 5, Durak was the father of two children. After his chemical engineering education in Istanbul, Ömer Durak, who completed his chemical engineering msc. education in Germany and Switzerland, joined the management in 1975 of the company established in 1971. Reaching a serious market power in sewing and embroidery thread sectors, the company has reached the capacity to export 50% of its production to 70 countries. As Textilegence, we wish mercy from Allah to the esteemed businessperson Ömer Durak, and condolences to his family and loved ones.
TAREKS entry into force was postponed to March 2021
The effective date of the Risk Based Control System in Foreign Trade (TAREKS) regarding the control of health-hazardous azo dyes used in imported textiles, apparel, leather products and shoes has been postponed to March 1, 2021. TAREKS, aiming to protect human health, life and property safety, environment, and consumer protection in imports, will be an important security factor.
On November 7, 2020, the "Communiqué on the Inspection of Some Textiles, Garments and Leather Products" was published by the Ministry of Commerce. Later, amendments were made on this communiqué, which started the inspection of azo dyestuffs harmful to health in imported textiles, apparel, leather products and shoes as of January 1, 2020. With this change published in the Official Gazette, it was announced that the inspections were postponed until March 1, 2021.
In case of detection of the test report uploaded to TAREKS but revealed not to be prepared by the relevant person, the actual audit will be concluded negatively even if the other conditions are appropriate. The result will be announced in TAREKS. The unit that will carry out the said inspections will be the trade inspectors branch directorates and trade inspectors' services responsible for product safety inspections under the regional directorates of the Ministry of Trade.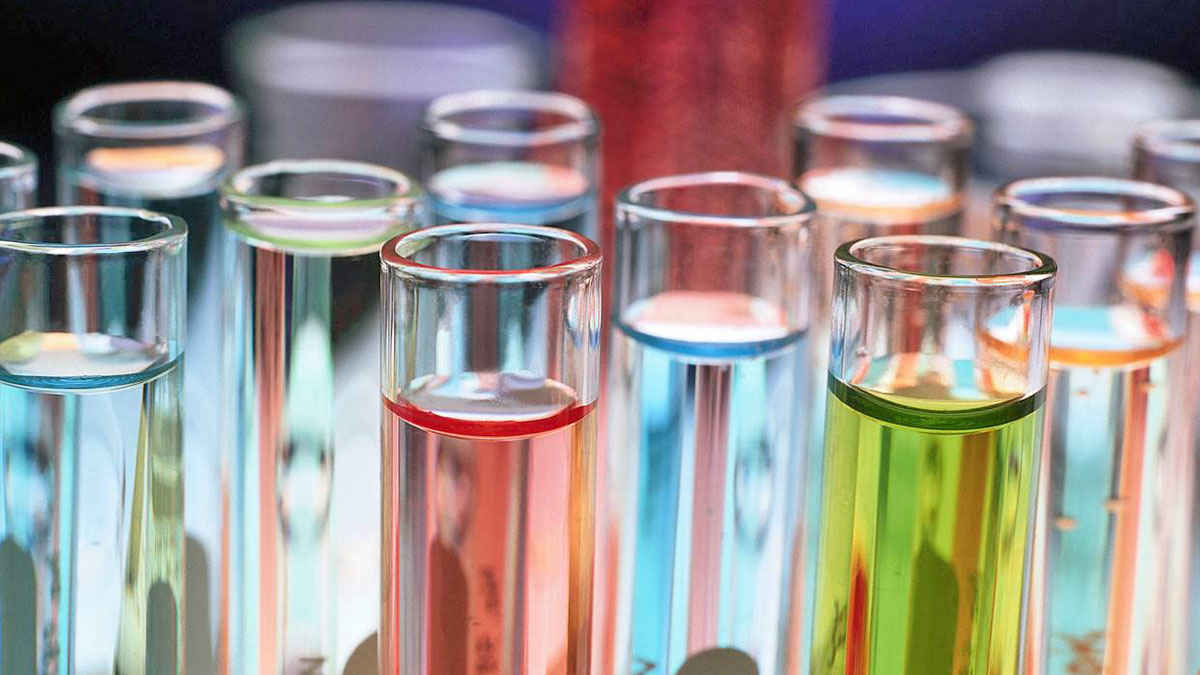 Italian Machinery Manufacturers present their innovations at the digital fair
21 Italian textile machinery manufacturers are participating in Innovate Textile & Apparel Virtual Trade Show on October 15-30. The companies take part in the Italian Pavilion organized by ACIMIT, the umbrella organization of Italian machinery, and Houston (USA) office of the Italian Trade Agency. Each participating company has a virtual booth to meet visitors who register for the event.
Alessandro Zucchi, president of ACIMIT, explained that the health emergency due to Covid-19 has had obvious negative effects on the promotional initiatives of ACIMIT. Zucchi said; "At a time when international travel to trade shows is being restricted, ACIMIT has experienced this new digital formula, organizing an Italian Pavilion together with Italian Trade Agency at the INNOVATE Textile & Apparel Virtual Trade Show".
Zucchi continued his words saying; "Waiting for resuming face-to-face gatherings with all of our customers we should thank the Ministry of Foreign Affairs and International Cooperation and Italian Trade Agency, adds Zucchi, for the support they have provided to the Italian textile machinery industry even in this difficult moment, accepting the main challenge launched by the pandemic: that of being ready for change".
Among the 21 exhibiting companies in the Italian Pavilion 19 are ACIMIT member companies: A.Piovan, Dell'Orco&Villani, Efi Reggiani, Erhardt+Leimer, Ferraro, Guarneri Technology, I.C.S, Lawer, Loptex, Macchine Carù, Mcs, Mesdan, Monti Antonio, Officina Master, Ramallumin, Ratti Luino, Stalam, Tonello, Unitech.
Representing nearly 300 machinery manufacturers, ACIMIT contributes to the works of the Italian textile machinery industry in the global market. This sector exports 82% of its production and achieves a value of 2.3 billion Euros. The Italian textile machinery industry employs nearly 12 thousand people.
EFI announces withdrawal from drupa 2021
Electronics For Imaging, Inc. (EFI) revised its calendar of events for 2021 due to the ongoing Covid-19 coronavirus pandemic. In order to protect its employees, existing and potential customers and partners, EFI cancelled its participation in the drupa 2021 to be held in Düsseldorf, Germany in April next year.
EFI™ Chairman and CEO Jeff Jacobson said in a statement that they have a long and positive history with drupa. "The show has always represented some of the best of what can be accomplished at an in-person event for the global print industry," commented Jacobson and continued his word saying;
"But, with the limited amount of knowledge anyone can have right now about what conditions will be for public gatherings early next year, withdrawing from drupa 2021 is an unfortunate albeit prudent decision. All of us at EFI look forward to future drupa events beyond 2021 – and to other industry tradeshows – once the world has clearly moved past the current pandemic".
In light of the significant disruptions COVID-19 has caused for in-person events and for EFI's own sales operations, EFI has been hosting and will continue to host remote events and demonstrations for customers and prospects. The company is equipped to hold remote demos every day of the week from its facilities across the globe, covering the entire portfolio of EFI display graphics, industrial inkjet, Fiery® digital front end and MIS/ERP workflow solutions.
While EFI is committed to participating in in-person events when the pandemic subsides, in the meantime, the company has also established activities such as EFI Engage – a virtual event for customers being held in place of annual EFI Connect users conference. EFI Engage will feature training, education, new technology news and partner developments for EFI customers from January 25 to February 5.
A 4,000-year-old textile loom was unearthed in Denizli
Denizli is known as one of the traditional textile production centers in Turkey. This is not only limited to the Republic and Ottoman Empire period. There is an even older textile tradition. Recent archaeological excavations show that this textile tradition goes back 4,000 years ago. During the excavation and restoration works in Behicesultan Tumulus located in Çivril district of Denizli, weaving loom parts, textile products and accessories dating back 4 thousand years were found.
It is estimated that the mound, which was unearthed during the studies under the direction of Ege University Faculty of Arts, Department of Archaeology Professor Dr. Eşref Abay, was founded 5 thousand years ago. Speaking to the Anadolu Agency, Abay said that they identified a total of 40 cultural layers that continued uninterrupted until the end of the Late Bronze Age. Stating that they have been carrying out excavation and restoration works in the region for 12 years, Abay disclosed that they have reached results that will shed light on Denizli's textile history.
Abay said that during the excavations, they reached pieces of looms and textile materials, which they estimated to be 3,600 years old. Abay stated that in their studies, they identified a building that was dated to 1700 BC, which is thought to belong to a wealthy family with its size and rich equipment. Abay noted that thousands of spindle whorls used in textile production, seashells used in decoration and burnt textile pieces were unearthed in the building.
Abay said the following about the finds; "Last year, the findings for textile production excited us. The remaining parts of the house were also revealed during our excavations this year. As a result of these studies, we have determined that there is a textile workshop dating back 4 thousand years from today. There are pieces of burnt wood handlooms in the house". Stating that there was a great fire in this structure, Abay stated that it is a great chance that the remaining equipment survived. Noting that the findings obtained prove that the region is a major textile production centre, Abay added that the excavations will continue.
Occupancy rate in Textile Engineering departments exceeded 86%
The scholarship application to students who chose Textile and Leather Engineering, which was initiated last year and continues this year, has succeeded in increasing the interest in this department. Launched last year through the cooperation of the Ministry of Commerce, the Higher Education Council (YÖK), IHKIB, İTHİB and IDMIB exporters' unions and Turkey Textile Industry Employers Union (TTSİS), the 'My Preference is Textile Engineering' scholarship project offers scholarships to students up to minimum wage. Occupancy in the textile engineering departments of 15 universities reached a serious level with 86.1%. Departments' scores have also increased this year due to the increase in applications. This means the application of more qualified students.
While the number of students filling the quota of 460 people was 396, the occupancy rate in leading universities was 100%. Occupancy reached 100% in textile engineering departments at ITU, Gaziantep, Erciyes, Ege, Dokuz Eylül, Bursa Uludağ, Süleyman Demirel, Pamukkale, Marmara (M.K.O.K.) and Marmara Universities.
In the fight against Coronavirus
Students who are in the first 80 thousand in the university exam and one of their first 5 choices is Textile Engineering, can benefit from scholarships up to the minimum wage. The first 20 thousand students will receive scholarships equal to the minimum wage, between 20 and 50 thousand students will receive 70% of the minimum wage, and 50 to 80 thousand students will receive 50% of the minimum wage. In addition, students have the opportunity of internships while studying and the guarantee of finding a job after graduation.
Stating that the interest in textile engineering education has reached record levels with the scholarships and promotional activities, the sector representatives emphasized that this is a promising development for the future of the sector and the country. Before the scholarship project started last year, the enrolment rate in textile engineering departments was 42%. With the effect of the scholarship, the department occupancy rate broke a record with 92% last year. Contributing to the qualified manpower of the Turkish textile industry, the scholarship project created a general satisfaction with its successful results in its second year.
Coronavirus precautions: Protective Textile Test Center to be established in Gebze
With the coronavirus pandemic era, a new one has been added to the enterprises for technical textiles. The Protective Textile Test Center (KOTTEM) will be established in TUBITAK MAM in Gebze with the support of the MARKA
Protective Textile Test Center (KOTTEM) will be realized in cooperation with TUBITAK Marmara Research Center (TUBITAK MAM), Eastern Marmara Development Agency (MARKA) and Gebze University. Protocol signing ceremony was held with the participation of Kocaeli Governor Seddar Yavuz, Head of TÜBİTAK Marmara Research Center. Dr. İbrahim Kılıçaslan, Vice President Assoc. Dr. Murat Makaracı, Vice President Mehmet Sait Karaca, Gebze Technical University Rector Prof. Dr. Muhammed Hasan Aslan the General Secretary of the Eastern Marmara Development Agency, Mustafa Çöpoğlu and the accompanying delegation.
At his speech at the signing ceremony, Kocaeli Governor Mr. Seddar Yavuz drew attention to the importance of Turkey becoming a country that can compete with the world. Yavuz; "This is primarily due to its scientific capacity, the ability to follow technological developments and produce technology. During the pandemic, especially the events that took place between the states gave us very important lessons. We must come to a level that can do everything ourselves now". In his speech, Governor Yavuz thanked everyone who contributed to the process, especially President Recep Tayyip Erdoğan.
Necessary technical infrastructure and staff will be constituted in KOTTEM to carry out functional textiles tests. The center will also encourage the industry to develop new technical textiles.
Altınyıldız Classics opens its second store in Germany
Altınyıldız Classics, one of the leading brands in the men's clothing sector, continues its breakthroughs abroad as with the mitigation of the effect of the pandemic process, which affects the whole world. the With its first store in Frankfurt, Germany, Altınyıldız Classics opened its second store in the city of Dortmund.
Altınyıldız Classics started to serve on a 170 square meter area with its new concept in Thier Galerie Shopping Mall in Dortmund, which is one of the most important industrial cities of Germany and known as the city of culture and technology.
In addition to its versatile designs, Altınyıldız Classics offers stylish products, suitable for every moment of the day, from suits to shirts and accessories, as well as its versatile designs in Dortmund Thier Galerie Shopping Mall.
Altınyıldız Classics opened its 22nd store abroad and plans to open its third store in Germany towards the end of the year, and aims to continue to be the pioneer of men's fashion among the fastest growing retail brands abroad.
A Boyner Holding company, Altınyıldız Mensucat ve Konfeksiyon Fabrikaları A.Ş. started operating in 1952. The brand introduced the Turkish fabric to the world and made its first export in 1956.
New dates announced for Denim Show's New Delhi and Mumbai editions
Two denim events organized in India were postponed due to the increase in Covid-19 (coronavirus) cases. New dates for the New Delhi and Mumbai editions of the Denim Show organized by Messe Frankfurt Trade Fairs India and MEX Exhibitions have been announced. The new date of Denim Show New Delhi, which is planned to be held on August 21-23, 2020, has been postponed to December 17-19, 2020. The new date of the Mumbai edition of the event was announced as March 19-21, 2021.
Denim Show serves as a unique platform where the entire denim fraternity converges to showcase latest products, technologies; and set future trends. Held in association with Denim Manufacturers' Association (DMA); the show helps in furthering the potential of the Indian denim industry; by creating a stage through which suppliers and buyers under the denim manufacturing supply chain could avail the benefits of targeted business opportunities. India's position in manufacturing denim is very strong and the Denim Show will act as a catalyst taking it a notch-above to make it more competitive.
The Denim Show encompasses some specially-designed key highlights
Denim is one of the most versatile fabrics known to mankind and its application has moved far beyond just clothing. Keeping this in view, the organisers have crafted this show to meet both contemporary and future needs of this industry. In every edition, exhibitors put forth innovations that add value to this sector, with themes such as circularity of the economy and sustainability driving the show. The Denim Show encompasses some specially-designed key highlights such as Denim Applications – highlighting rapidly increasing applications of Denim fabrics and textiles; Denim Talks – comprising a series of talks bringing forth innovation, education & sustainability; Denim Trends – aimed at defining future denim trends; and Denim Walks – showcasing latest fashion trends in denim through a fashion show. The highlights aim to enrich the experience of both exhibitors and visitors by giving them more avenues for participation.
The New Delhi edition of Denim Show will be held at India Expo Mart Ltd in Greater Noida, from 17 – 19 December 2020, while the Mumbai edition has been scheduled from 19 – 21 March 2021 at Bombay Exhibition Center, Mumbai.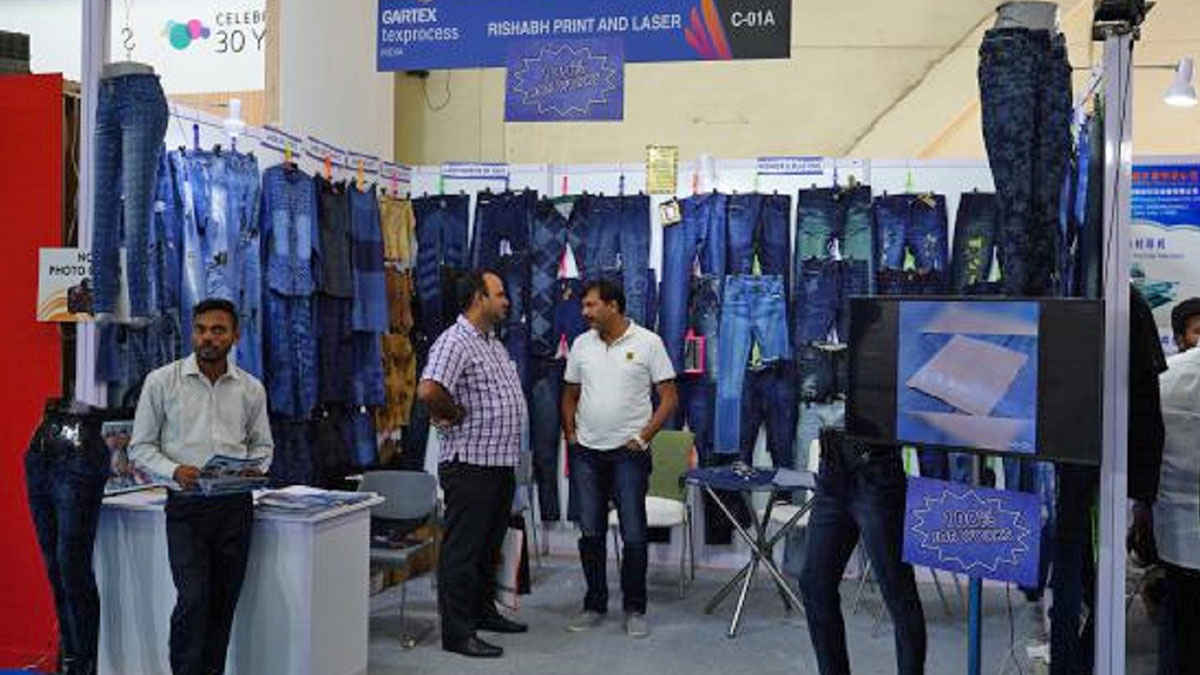 59th Dornbirn-GFC cancelled due to ongoing COVID-19
The 59th edition of Dornbirn Global Fiber Congress (Dornbirn-GFC), which is planned to be held on September 16-18, 2020, has been cancelled due to the ongoing impact of COVID-19 (Coronavirus). In the statement made by the event organization, it was stated that this was a very difficult decision and they regret it very much. It was noted that due to the impact of COVID-19, it will not be possible to hold this year's congress as usual, and travel restrictions and extraordinary economic situation made it difficult to plan the event. The protection of the health and safety of the visitors came to the fore in taking this decision.
60th Dornbirn-GFC will be held on September 15-17, 2021 in Dornbirn. Dornbirn-GFC Asia, the Asian version of the Congress, will be held on March 2-3, 2021. With its expanding scope, 58th Dornbirn-GFC hosted the presentations of more than 100 international speakers and researchers in 2019. The event managed to attract over 700 professionals from the global market.
Dornbirn-GFC 2020 Webinar Week
As an alternative the organization will offer some lectures and discussions in the form of webinars. From 16 – 18 September 2020 with a focus on the following topics:
Opening with keynote on "Green Deal – Implications for the textile Industry" and the awarding of the "Paul Schlack/Wilhelm Albrecht Prize".
Lectures and discussions on the topics; "Leading Polymer Recycling Technologies", "Smart, integrated, digital textile production chain", "Lessons learned from packaging – EPR schemes for Textiles" and "Circular Economy".
Further they are planning lectures and discussions on the burning issue on "PPE Production – a challenge for the industry".
Organization owners will hold these digital meetings to keep the "Dornbirn-GFC Innovation Community" up-to-date. Registration links will be free to follow these events and will be sent on time to those who wish. Those who wonder more about the subject can find it at their website.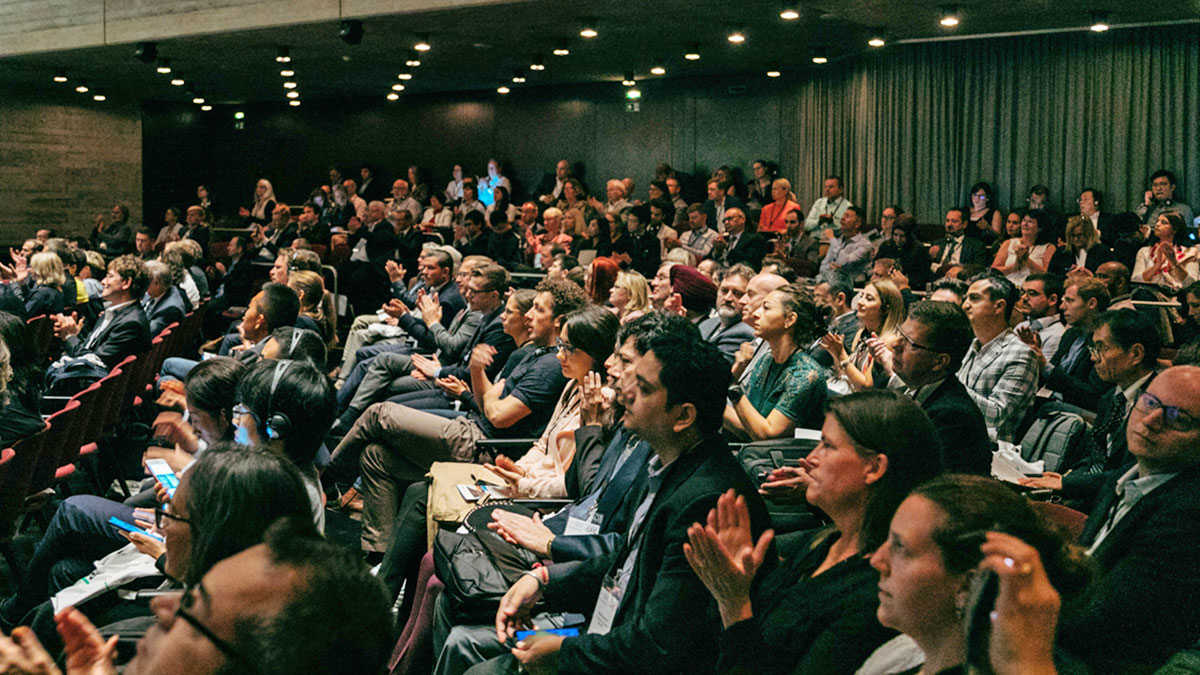 E-fair and e-commerce support for companies
The dimensions of digital commerce increased even more during the coronavirus pandemic. The possibilities of the digital world have become more prominent due to the cancelled or postponed exhibitions and B2B events. Therefore, support has been provided for Turkish companies' digital promotion and marketing activities towards foreign markets. The President's Decision "Supporting Digital Activities at Market Entry" was published in the Official Gazette and entered into effect on May 27. With this decision, expenses of business associations and industrial and / or commercial establishments located in Turkey, related to digital marketing activities for market entry will be met from the Support and Price Stabilization Fund.
In this context, company activities such as virtual fairs, trade delegation events and e-commerce memberships through sector associations such as TIM, TOBB, DEİK, Exporters' Associations etc. were included in the scope of trade support. 50% of the companies' expenses on this issue will be covered by the Support and Price Stability Fund. Maximum 50 thousand dollars of the virtual fair and virtual commercial delegation expenses of the companies will be supported in cash. At the same time, virtual fair organizations will be supported by 50% and up to a maximum of 100,000 dollars per activity.
Support and Price Stability Fund
With this new decision under the control of the Ministry of Commerce, 80% of the membership expenses of companies; that are members of e-commerce sites will be covered; by the Support and Price Stability Fund this year and 60% in the coming years. The support will last 2 years. Companies that will receive 8 thousand liras in cash support for each membership; will be supported for membership of up to 3 commercial websites.
Trade Minister Ruhsar Pekcan said in a statement on twitter; "With the Covid-19 pandemic, we have developed a new support mechanism that will encourage export-oriented digital activities in this era when business practices have changed radically and digitalization has gained importance. With the President's decision published in the Official Gazette, we include the membership of our companies in e-commerce sites, participation in virtual commerce committees and virtual fairs, and organizing virtual fairs".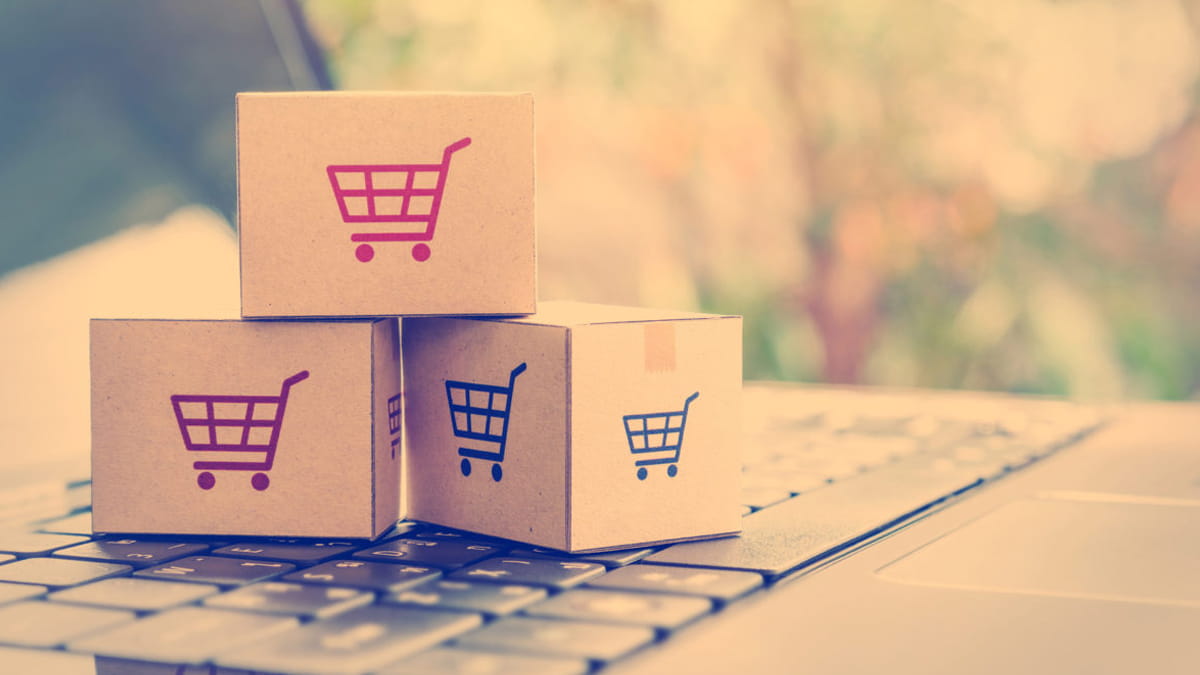 DOMOTEX Turkey Postponed to 2021
DOMOTEX Turkey, the carpet and floor coverings fair planned to be held in Gaziantep on July 13-16, 2020; was postponed to 2021 due to the developments regarding the coronavirus (Covid-19) outbreak. In a statement made by Deutsche Messe subsidiary Hannover Fairs Turkey; it was specified that this decision intense due to the demands from exhibitors and visitors of and as a result of interviews taken.
The official statement underlines that the priority is health and safety, and this decision is taken for the best results for the participants. The statement included the following statements; "We sincerely thank for the support and cooperation shown by our business partners, associations, exhibitors and visitors who supported our fair in these challenging days both in our country and the world, especially in the past few weeks, and we would like to state that we believe that we will get over this period shoulder to shoulder with you".
The fair's owner, Hannover Fair Turkey, said in a statement that Domotex Turkey will be announced to the public as soon as possible when it will be held next year.
203 companies from 14 countries participated in DOMOTEX Turkey held last year, and the fair hosted 14309 sector professionals from 89 countries.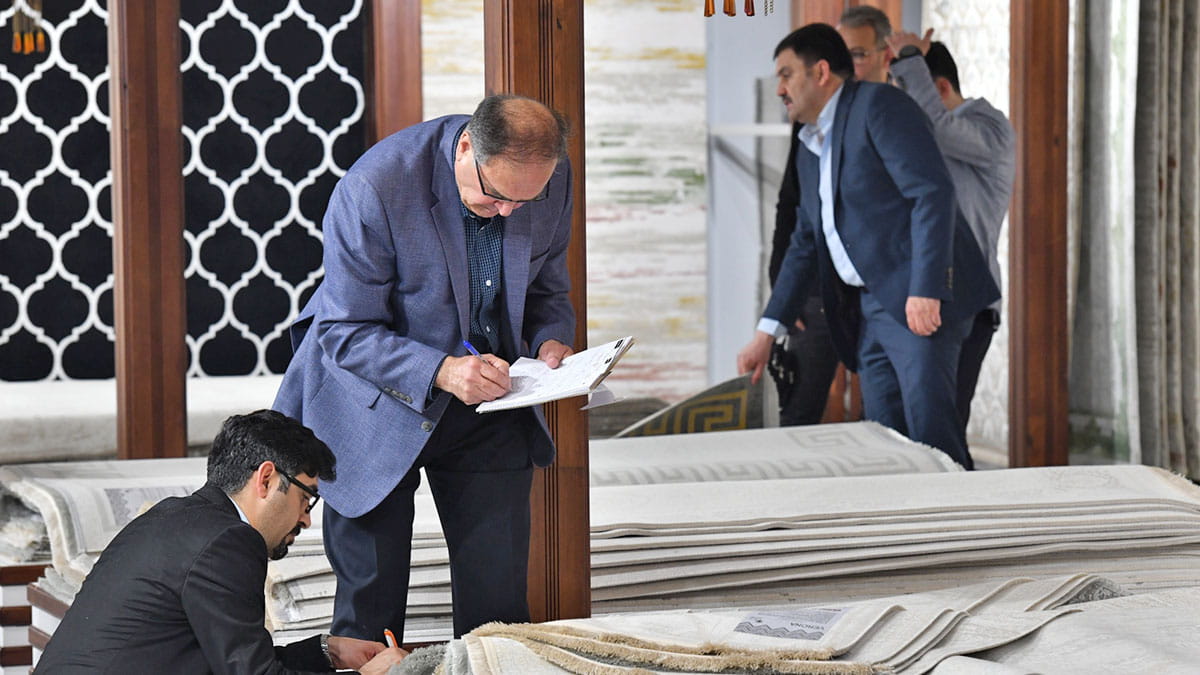 Coronavirus postpone at INDIA ITME and CAITME
The Coronavirus (Covid-19) outbreak continues to reschedule the fair calendar. Important announcements about the fair calendar came from two important fairs of the Asian region. While the INDIA ITME 2020 was postponed to a year later, the CAITME 2020 was planned for October instead of September.
The most important textile machinery fair of India and South Asia market, which was planned on December 10-15, 2020, has been postponed to 2021 due to the coronavirus outbreak and its effects. The new date of the fair was announced as December 8-13, 2021. The fair will be held next year at the Greater Noida IEML.
The organizer of the fair, ITME Society, said in a statement that the Covid19 outbreak caused disruptions and troubles in general life, industry and economy, especially in the textile and textile engineering industry all over the world. In the statement, it was noted that INDA Society supports the industry, which is experiencing hard times and will double the efforts of making customers reach the participants.
As of May 4, 2020, 42670 cases and 1395 deaths have been recorded in India regarding the Covid 19 outbreak.
CAITME will take place on the scheduled date
CAITME, the leading textile machinery fair of Uzbekistan and Central Asian market, was planned to be held on September 9-11. With the announcement made from the fair company, it was announced that the fair will be held within the scope of "Global Textile Days Tashkent 2020" on October 28-30, 2020.
The fair has been an important event in the textile machinery sector for 13 years, and manages to attract attention from both exhibitors and visitors as a platform where new products and advanced technologies are displayed for the textile and knitwear industries. The fair will be held at Uzexpocentre NEC.
As of May 4, 2020, the number of coronavirus outbreak cases in Uzbekistan was announced as 2160 and the death was 10.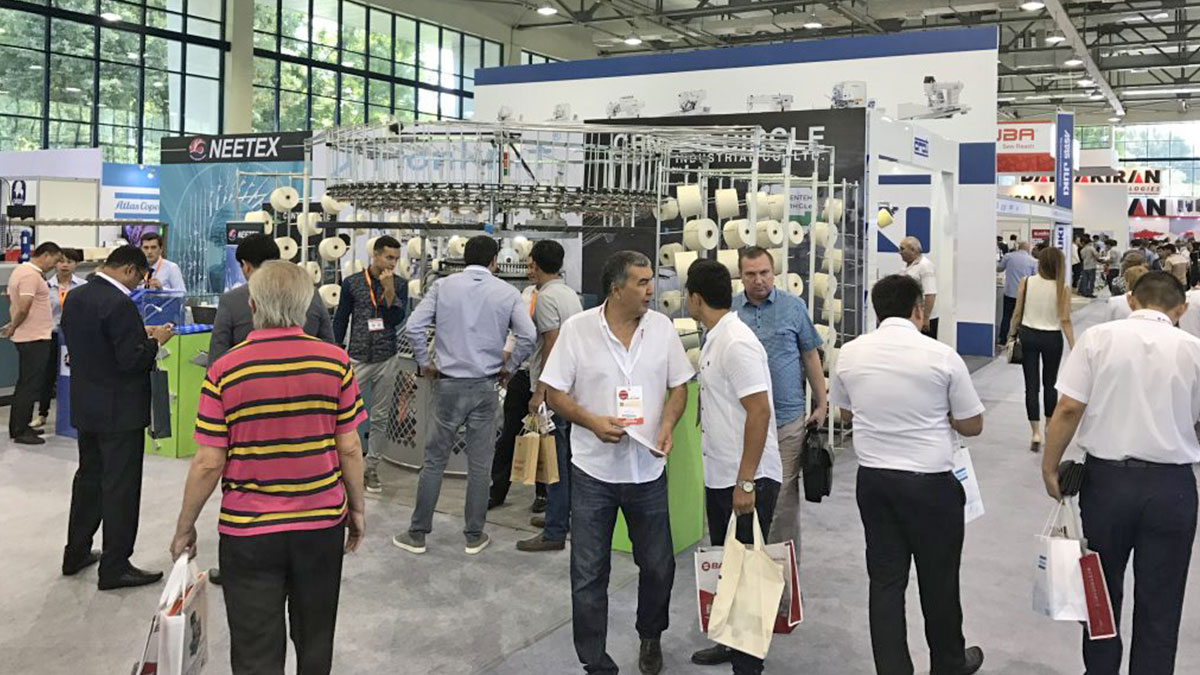 H&M Turkey has donated 30 thousand outfits to hospitals
Swedish-based fashion and retail giant H&M supported healthcare professionals to prevent coronavirus epidemics. In cooperation with the Ministry of Health, H&M Turkey delivered 30 thousand units of clean clothes consisting of shirts, socks and underwear to 18 hospitals.
The brand provided support for healthcare professionals of 18 hospitals, particularly Şişli Etfal, Okmeydanı Public Hospital, Cerrahpaşa and Çapa Medical Faculty Hospital. H&M Turkey Country Manager Müge Arpacıoğlu said in a statement that as H&M Group, they started producing personal protective equipment for the hospital and healthcare workers through the supply chain last month. Arpacıoğlu; "In this process, we have seen that healthcare professionals in our country also need clean clothes during their busy working tempo. We, as H&M Turkey, are grateful for the extraordinary work that our health workers put out".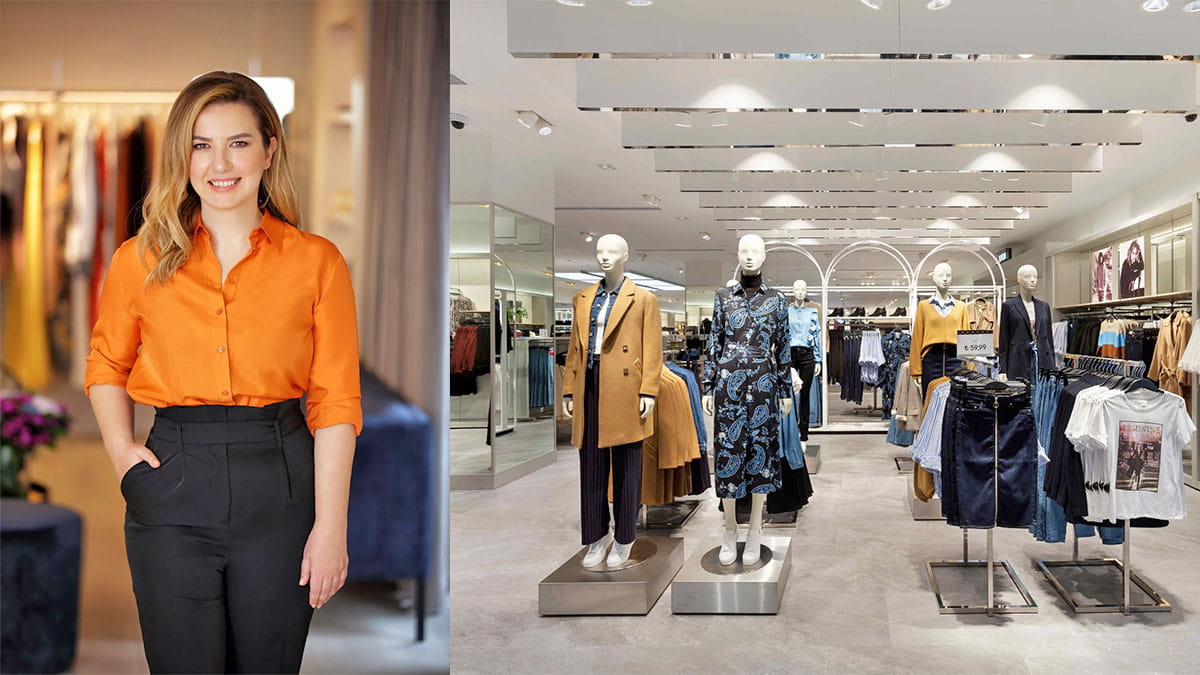 ITMA ASIA + CITME Postponed to Next Year
The biggest textile machinery fair of the Asian market, ITMA ASIA + CITME, which is planned to be held on October 15-19, 2020, has been re-planned due to concerns caused by the coronavirus outbreak despite receiving strong feedback from the participants. The fair will be held at the Shanghai National Exhibition and Convention Center (NECC) from 12 to 16 June 2021.
The fair owner, CEMATEX and its Chinese partners, the Textile Industry Sub-Council CCPIT (CCPIT-Tex), China Textile Machinery Association (CTMA) and China Exhibition Center Group Company (CIEC) found this decision necessary due to the coronavirus pandemic. CEMATEX President Fritz P. Mayer said:
"We seek your understanding as this decision has been made with the safety and health concerns of our participants and partners in mind. The global economy has been severely affected by the pandemic. On a positive note, the International Monetary Fund has predicted that there would be global economic growth at 5.8 per cent next year. Hence, it is more prudent to look at a date around mid of next year."
Taking place 2 years ago, ITMA ASIA + CITME 2018 hosted more than 100 thousand registered visitors from 116 countries with 1733 exhibitors from 28 countries and economies.
Support to stakeholders in the DeFacto supply chain
Textile, ready-to-wear and retail giant DeFacto decided not to leave its stakeholders alone in the textile supply chain, which had difficulties due to the coronavirus outbreak. DeFacto CEO İhsan Ateş said that they will pay 400 million liras within a month for nearly 19 million pieces of products they produce for the summer season. At the same time, Ateş noted that they will order 500 million liras for the 2020-21 winter season, and will allow suppliers to breathe with a total of 900 million liras. Ateş; "We have put our hand under the stone so that the system does not stop and the machines continue to work".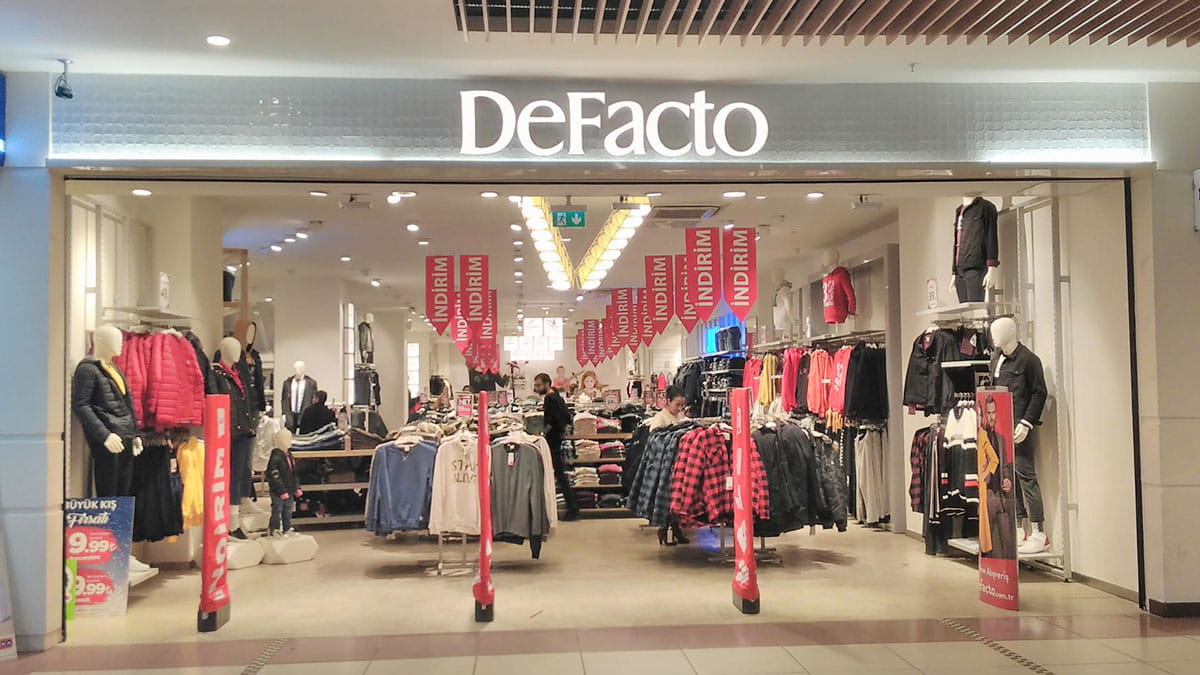 ITM2020 postponed for the second time, new date is June 2021
Turkey's and the region's largest textile machinery and technology exhibition ITM2020 was postponed for the second time due to coronavirus outbreak. Planned to be held on June2-6, the exhibition was postponed to July 14-18, 2020 with a previous announcement. The organization company Teknik Fuarcılık announced that the exhibition is postponed to 2021 in the light of coronavirus outbreak speed of spread and the developments related to it. Accordingly, the new date of the exhibiton was announced as June 22-26, 2021. The Hightex 2020, which will be held simultaneously with ITM, has been postponed to June 22-26, 2021 as well.
Previously postponed, JEC World 2020 is cancelled
The uncertainties and fluctuations in the fair dates continue due to the coronavirus outbreak. JEC World 2020 in Paris, one of the most important composite fair of the world, was postponed to May 12-14, 2020 instead of March 3-5 with a previous statement. However, with a new announcement, it was announced that this year's edition was cancelled and the fair will be held on March 9-11 next year.
Ready-to-wear manufacturers halt production due to coronavirus
The ready-to-wear industry decided to halt production until the end of April. Hüseyin Öztürk, the Chairman of the Board of Fashion and Apparel Federation (MHGF); announced that they had decided to advise their memberd to halt the production; until the end of April due to the coronavirus outbreak. Öztürk stated in a written statement that MHGF represent 30 sectoral associations and 9 thousand 300 firms; in textile, ready-to-wear, fashion, leather, leather garments and footwear in Turkey.
Uncertainty in global clothing supply chain
GlobalData emphasized that the coronavirus (Covid-19) outbreak caused great uncertainty and chaos; in the global clothing supply chain in a statement they have published. With the outbreak reaching retailers and manufacturers; it is stated that there has been a rapid disintegration in the entire clothing supply chain. It is noted that there is chaos in the entire supply chain due to disruptions in clothes deliveries; especially in China.
On the other hand, retailers suffered serious losses due to travel restrictions and falling shopping figures to slow the outbreak. For this reason, they reduced their payments, or are postponing them. Order cancellations occur quite frequently in this process.
Coronavirus outbreak stops production and sales
In order to control the new type of coronavirus (Covid-19) outbreak; home quarantine measures have begun to exert their narrowing effects on the economy. The word on the street was that this outbreak may be an opportunity for the Turkish textile and ready-to-wear industry in the export markets a month ago; but it has brought a different outcome today. Temporary closures, restrictions began to take place also in Turkey due to outbreak in both production and sales points.
The effects of the outbreak in daily life are clearly seen, with the curfew imposed on patients over 65 years old and chronic. In the past weeks, many important ready-to-wear and retail brand had announced that they had closed their stores temporarily. Following these statements of the brands, many shopping malls shared with the public that they were temporarily closed.
Coronavirus measures in textiles
In the Denizli region, Gökhan Tekstil, Durul Havlu, Şikel Tekstil and Denizli İpek Tekstil also stopped their production temporarily. However, a textile company in Bolu Yeniçağ; which decided to take a break from production for a month due to the outbreak; started production again to meet the increasing demand for masks. Çak Tekstil; which is located in Sakarya Akyazı and employs 1200 people; was among the manufacturers that temporarily stopped its production.
One of Turkey's largest textile companies, Sanko Tekstil has announced that they are going to pay an extra 1.000 TL to all of its employees. This payment made from the zakat fund of the Holding was defined as Food Aid to the employees. Sanko Holding also announced that the terms of all sales made from Sanko companies until March 31, 2020; were 'postponed for 60 days without adding any maturity difference'.
So what is being done in Turkey about this coronavirus outbreak that affects the whole world?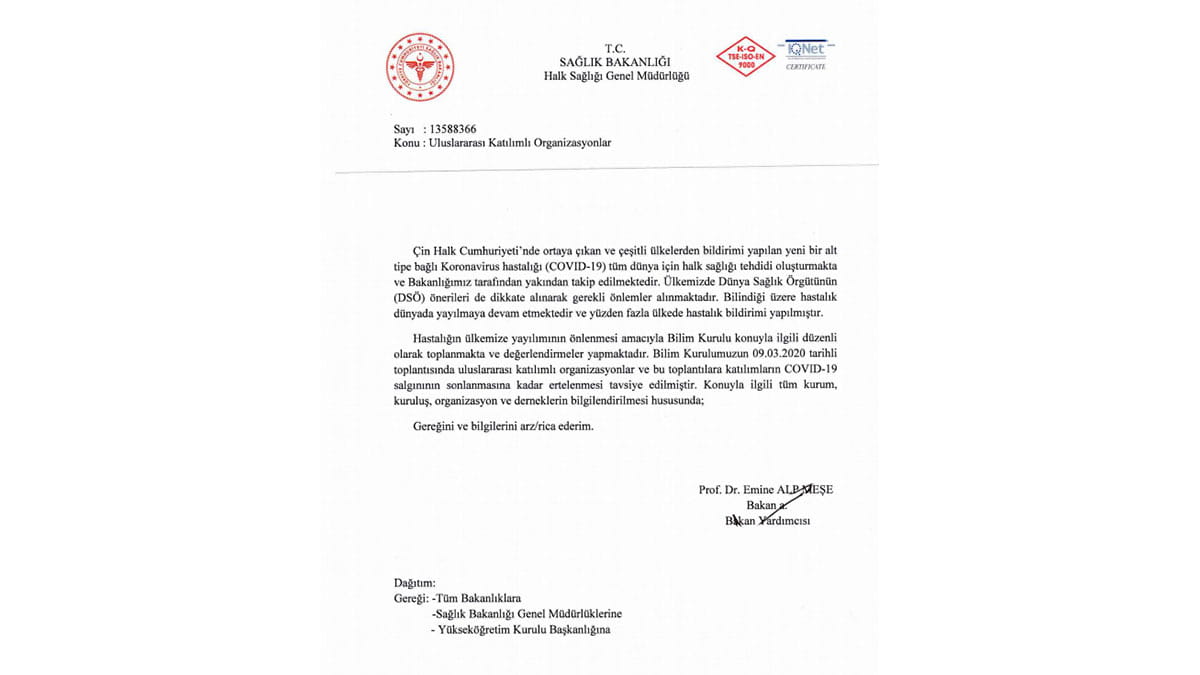 The Ministry of Health, Culture and Tourism and Commerce acted jointly and organized and implemented a comprehensive set of measures. First, travel restrictions were imposed on the countries where the virus was seen. Turkish citizens in these countries were brought in private flights and were observed in quarantine. As the whole world, Turkey began to make more stringent monitoring and health testing at its borders. Cases are tried to be detected by measuring body temperatures at airports and borders. Turkey has not yet closed its borders to apply quarantine in the whole country like Italy.
Meltblown fabric exports are subject to preliminary permit
Turkey took an important business decision in part of the fight of the new type of coronavirus (Covid-19). In order to meet the domestic demand; besides the meltblown fabric (GTIP: 56.03) used in making masks; the export of ethyl alcohol, cologne, disinfectant, hydrogen peroxide was attached to a preliminary permit. The Communiqué on Commodity-Related Goods by the Ministry of Trade entered into force; after being published in the Official Gazette as of 18 March.
With the temporary articles added to the Communiqué; customs declarations for these goods will be recorded by the general secretariat of the relevant export associations; following the preliminary approval of the Ministry of Trade General Directorate of Exports. The provisions of the communiqué will not apply to goods approved by the Customs Declaration General Secretariat of the Exporters' Associations prior to the publication of the regulation.
Events are postponed or cancelled
Urgent measures for activities were announced due to the coronavirus transmission being from person to person through contact and respiration. Fairs, exhibitions, concerts, sports activities and many other collective events constitute the first topics that come to mind. Many fairs and events were postponed to the second half of the year or were completely cancelled in Turkey; as in many parts of the world. At the concluding meeting of the Republic of Turkey Ministry of Health Sciences Board; to be effective from March 9, international organizations attended were advised to postpone until the end of Covid-19 outbreak.
New Date of FESPA 2020 Announced
Planned to be held on March 24-27 but postponed due to the new type of coronavirus (Covid-19) outbreak; FESPA Global Print Expo's new date has been announced. FESPA announced that the European Sign Expo and Sportswear Pro will take place on October 6-8, 2020 at IFEMA – Feria de Madrid together with the flagship event FESPA Global Print Expo.
FESPA CEO Neil Felton disclosed in a statement that the global community is making a strong demand for a FESPA event; although the coronavirus' impact on the speciality printing sector continues. Noting that they were very impressed by this; Felton stated that the 3 event will organized on the new date and they were grateful to the IFEMA team who supported them in this process.
FESPA 2020 had been postponed
With two weeks remaining FESPA Global Print Expo 2020 (March 24-27, 2020); and the simultaneously organized European Sign Expo 2020 and Sportswear Pro 2020 had been postponed. The announcement made by FESPA had disclosed that in light of the rapidly evolving situation regarding COVID-19 in mainland Europe; and in close dialogue with their national Associations and exhibitors, they had taken the decision to postpone. Read more following the link below.
Expectation becomes reality! FESPA 2020 postponed
INDA organizes a survey for the necessary protective equipment
The US nonwovens industry umbrella organization INDA has launched a survey; to fight the country's new type of coronavirus (COVID-19) outbreak. They organized a survey among their members to determine the amount of protective and hygienic nonwoven materials; and to reveal the production and stock status of the industry.
Industry and other segments of the textile industry have been contacted by officials; at the highest levels of the White House and on Capitol Hill; for their help meeting the country's needs for personal protective equipment and medical supplies required to combat the COVID-19 crisis. They are specifically seeking insight on the products that your companies make; as well as the ability to provide needed supply. INDA defines this need as immediate.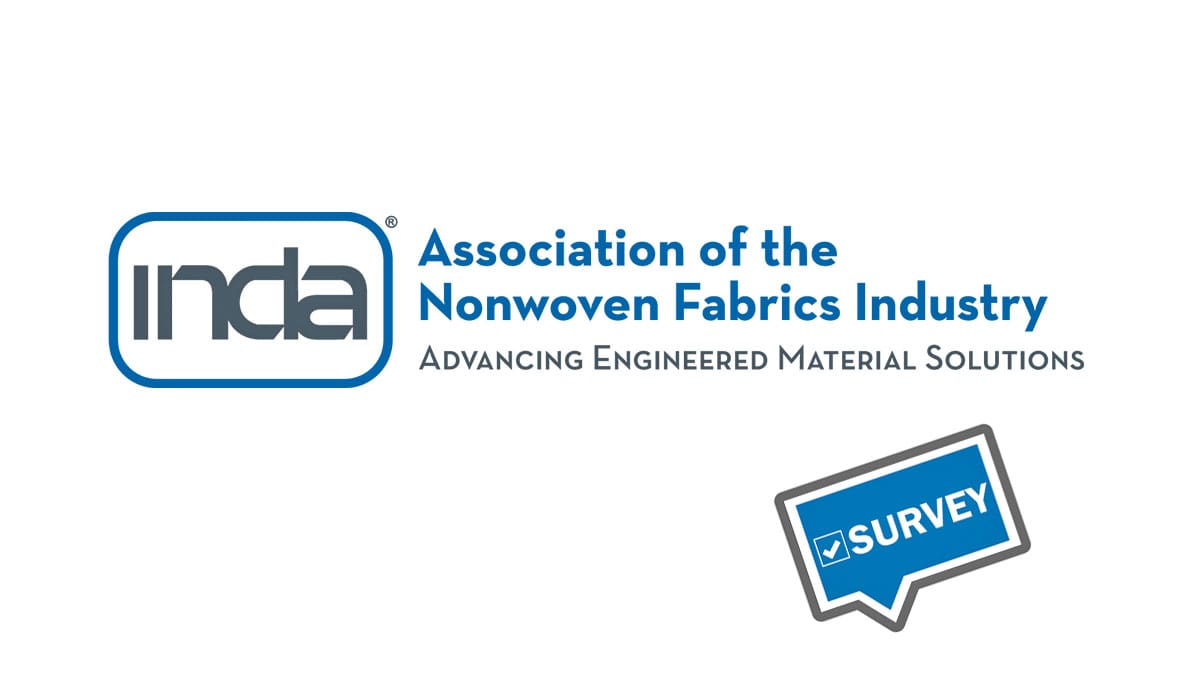 ITM 2020 has been postponed to July 14 – 18, 2020
Turkey and the region's largest textile machinery and technologies exhibition ITM 2020 had a date revision. As a result of the statements and precautionary decisions of the World Health Organization and the Turkish Ministry of Health; it was announced that the exhibition was postponed to July 14 – 18, 2020 instead of June 2-6, 2020. The exhibition will be held in Istanbul TÜYAP Fair Centre.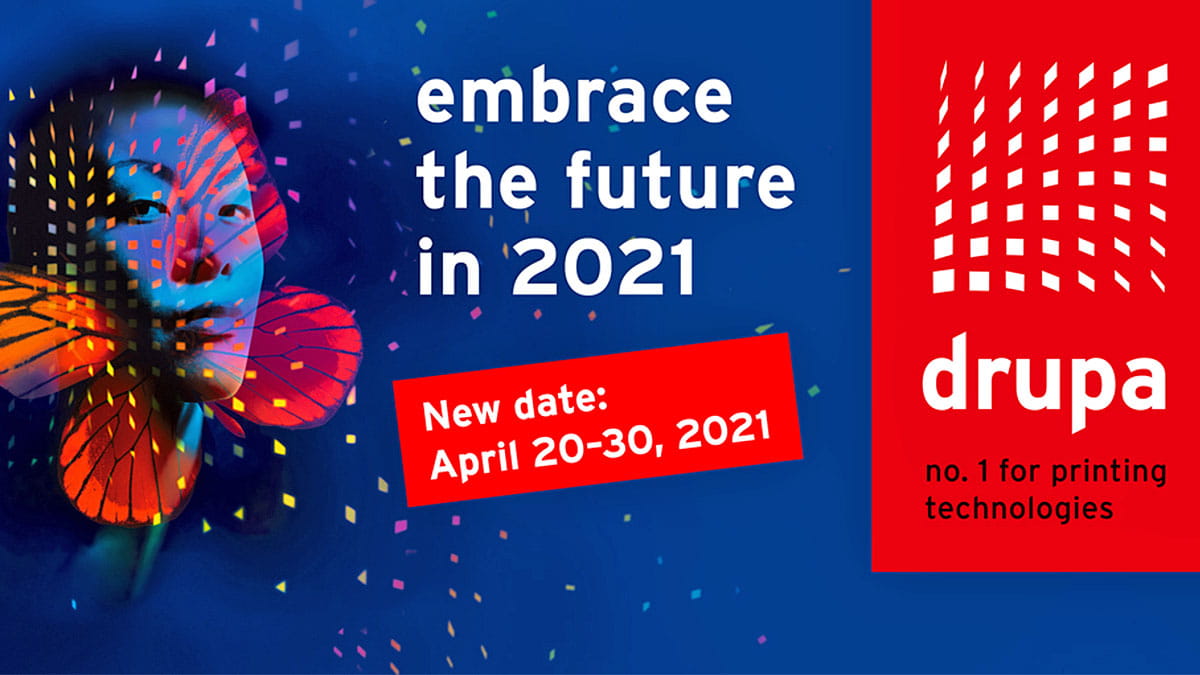 Drupa joined the fairs postponed due to coronavirus outbreak
The drupa trade fair scheduled for 16-26 June 2020 will be postponed to 20-30 April 2021. In doing so, Messe Düsseldorf is following the recommendation of the crisis management team of the German Federal Government; to take into account the principles of the Robert Koch Institute when assessing the risk of major events. Based on this recommendation and the recent significant increase in the number of people infected with the new corona virus (SARS-CoV-2); including in Europe, Messe Düsseldorf has reassessed the situation. In addition, there is the general ruling issued by the city of Düsseldorf on 11 March 2020; in which major events with more than 1,000 participants present at the same time are generally prohibited.
National Textile Congress and II. R&D Days, Academy – Industry Meeting
National Textile Congress and II. R&D Days, Academy – Industry Meeting to be held at ITU Gümüşsuyu Campus on April 02-03, 2020 has been postponed to JUNE due to the 3-week holiday and the postponement of all meetings at the universities by the decree of Higher Education Council and the academic calendar being indefinite. It is stated that the information about the exact date will be announced in the coming days.
Announcement from Mars Fuarcılık
Mars Fuarcılık announced that it was decided to postpone the various fairs it represented due to the corona virus outbreak. It was emphasized that this decision was taken by the main organizers so that the exhibitors; visitors or staff are not exposed to a potential risk of infection. It is noted that if the fairs are postponed due to force majeure; the contracts of the participants will be automatically valid for the new date and the billed; and/or paid deposits will be transferred to the new date. You can get detailed information about the postponed fairs from Mars Fuarcılık website.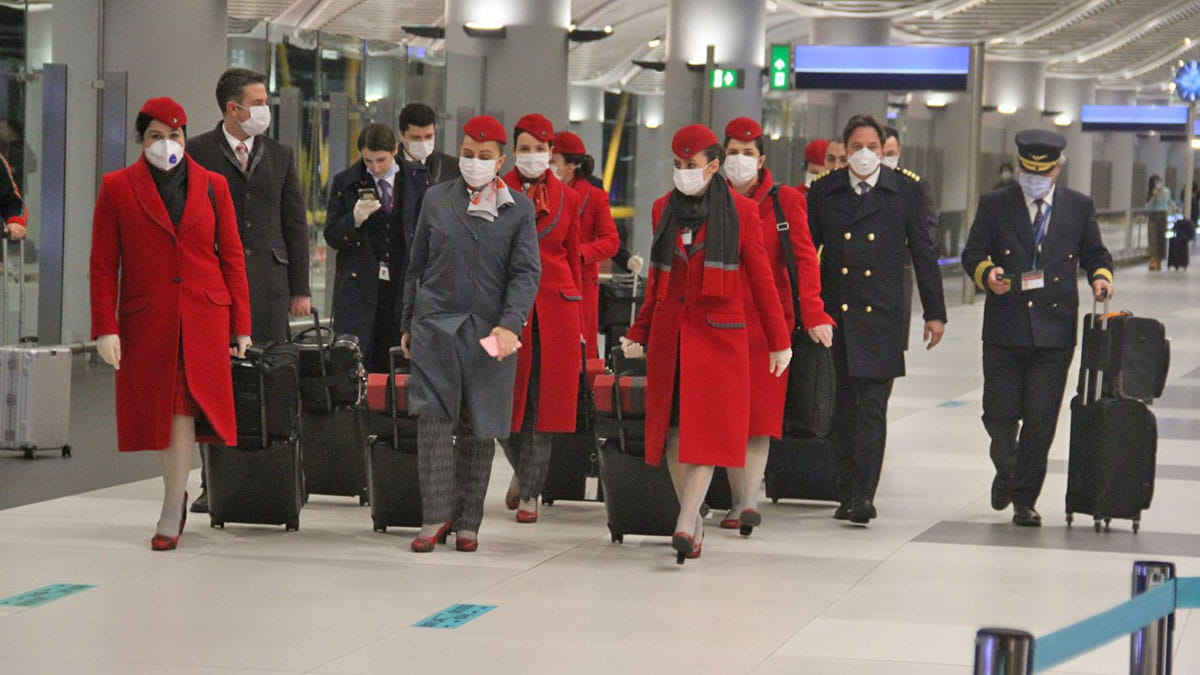 Turkish Airlines and Pegasus announced flight and passenger measures
Major Turkish airlines companies, such as Turkish Airlines (THY) and Pegasus; have announced that they are doing similar work and taking measures. Companies have cancelled their flights to several destinations, primarily in China, where the virus is common.
Explaining the measures taken at a press conference at the end of February, THY Chairman İlker Aycı then sent an e-mail to Miles & Smiles members and informed them. Aycı underlined that they attach importance to travel safety and passenger health. Pointing out that the virus is also seen in the European region, Aycı stated that they are working with international organizations and ministries regarding the issue. As part of these measures, flights to China, Iran, Italy, South Korea, Iraq and Nakhichevan were cancelled. In all aircraft, including flights to countries in the risk group, disinfecting steaming and cleaning is carried out with proven scientific methods.
High Efficiency Particulate Air Filters (HEPA) systems
In this cleaning, frequently touched surfaces such as toilets in the cabin and sinks; folding tables, armrests, seatbelt buckles and in-flight entertainment screens and controls are wiped with disinfectants; all blankets, cloths, headrest covers, sheets and headphones are replaced with new ones every flight. Aycı stated that during the flight, the air inside the cabin is constantly cleaned with hospital-standard High Efficiency Particulate Air Filters (HEPA) systems.
In a statement made by Pegasus, which cancelled flights to Iran, Italy and Iraq; it was announced that the frequency of disinfection in the aircrafts of the company fleet was increased; and made in an international nature. It was stated that the headrest covers were changed regularly; while Pegasus teams were informed in-depth about the measures and the procedure. Public health passenger promotion forms were started to be distributed and filled in on international flights. These forms are forwarded to the relevant units with the landing of the aircraft. In addition, protective masks for cabin crews and passengers are now available on board.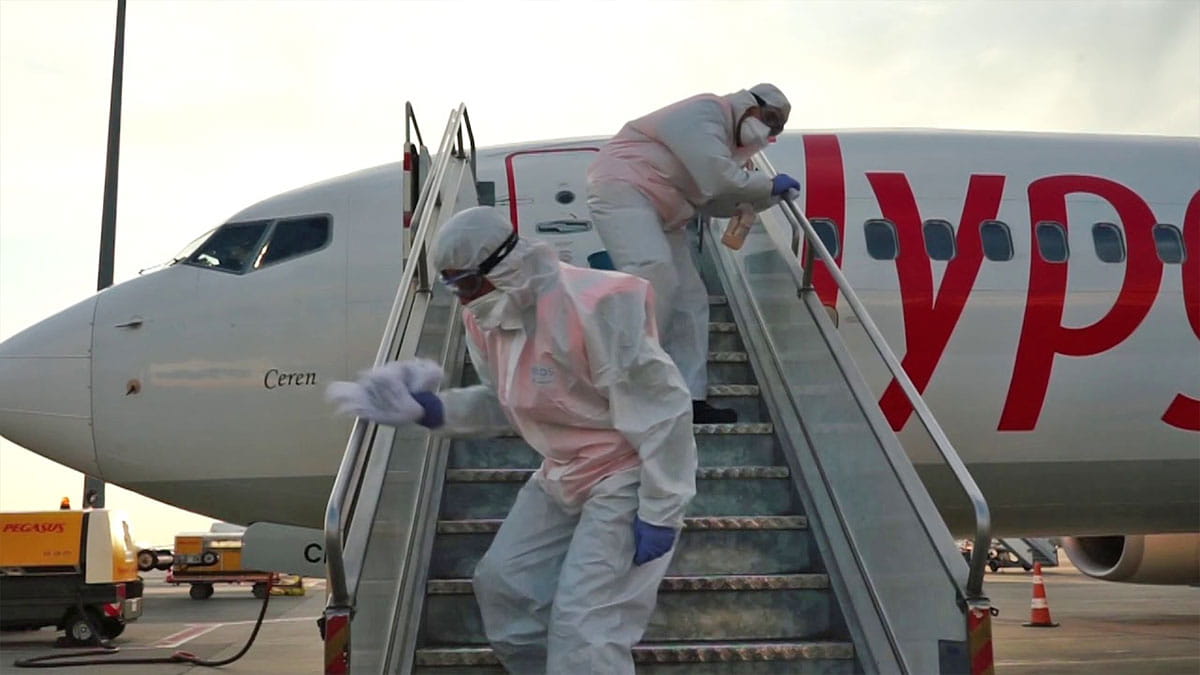 Prevention of exorbitant price hike in the market
Following the announcement of the first case of coronavirus in Turkey on 11 March; increases were seen in the prices for products such as mask and other medical supplies, and hygiene products such as disinfectants and cologne. There were products that went up to 10 times the normal price. There were serious difficulties in accessing products such as masks and colognes. Due to a possible quarantine, people consumed toilet paper and dry food products very quickly on market shelves.
Minister of Commerce Ruhsar Pekcan announced that simultaneous inspections were initiated in 81 provinces on masks; and other health products and foods. Minister Pekcan explained that as a result of the inspections; the shelves were full and there was no unusual increase in food prices. Noting that 13 companies have been examined and 9 have been fined; in the inspections carried out for the increase in mask prices; Pekcan underlined that necessary action will be taken regarding unfair price increases.
Measures increased at customs regarding coronavirus
The Ministry of Commerce has also implemented a number of measures against coronavirus at the customs. In this context, while some customs gates were closed, in others health checks were implemented. Customs officers began to use plastic gloves, masks and disinfectants. In general, Turkish citizens are allowed to pass through our border gates in the east and south; but they are not allowed to exit. The citizens of other countries were allowed to exit, but there is a ban on entry to Turkey. First interventions and controls are carried out with field hospitals established at various customs gates.
Another fair postponed due to coronavirus outbreak
Dozens of fairs and events in China have been cancelled; since the new type of coronavirus outbreak occurred in December 2019. Due to the unavoidable increase in cases and deaths; almost all activities planned for the first half of the year are either cancelled; or postponed to the second half of the year. The 21st Zhejiang International Trade Fair for Textile and Garment Industry; which is planned to be held on May 14-16, has been postponed to July 22-24 2020.
Another fair postponed due to coronavirus outbreak
INDEX 20 postponed due to coronavirus threat
Several important fairs has been announcing the decision to postpone or cancel for the last two months; due to the new type of coronavirus outbreak. INDEX 20, which is the biggest fair of the nonwoven sector, has also joined among the postponed fairs. The fair, which is planned to be held in Geneva from March 31st to April 3rd; was postponed to October 20-23, 2020 due to the coronavirus outbreak that increased its impact. By ordinance entering into force on 28 February 2020 at 10:00 am; the Swiss Federal Council has prohibited all events bringing together more than 1'000 people.
INDEX 20 postponed due to coronavirus threat
Primark alter course to Turkey for clothing supplies
Against potential problems in the textile supply chain due to the outbreak of coronavirus; apparel and retail companies began serious negotiations in order to purchase from Turkey. John Bason, head of the finance unit of Associated British (AB) Foods; owner of the UK-based clothing retail brand Primark, made a statement to Reuters in this direction. Accordingly the brand is in discussions with existing suppliers from; Turkey, Bangladesh, Cambodia, Vietnam, and Eastern Europe; in the unlikely event of disruption at the clothing ites supplied from China. Bason said in a statement that China had more than 40% share of Primark's total clothing imports.
Primark alter course to Turkey for clothing supplies
Global buyers move their orders to Turkey
Textile orders move to Turkey due to coronavirus outbreak. Serious changes may occur in global markets due to the Coronavirus outbreak; that started and spread rapidly in December in Wuan, China. Many brands and retail companies supplying from the biggest production power of the global textile industry China; have reshaped the supply process due to the coronavirus. Coronavirus concern has affected important regional textile producer countries; such as Pakistan and Bangladesh alongside China. While purchasing offices do not travel to China; production has come to a halt in many companies in China. Therefore, the outbreak seriously affected both the Chinese economy and the global supply chain. Textile and ready-to-wear sectors where collection-based and uninterrupted product flow is required; are among the first sectors affected by this process.
Global buyers move their orders to Turkey
Several fairs in China postponed due to coronavirus outbreak
The coronavirus outbreak, which began in December 2019 in Wuhan, China, is spreading at an unexpected rate. It is stated that more than a thousand people died and 35 thousand cases were detected in two months. The virus was transmitted to hundreds of people in 27 countries other than China; and it has brought daily life to a standstill in a wide area in China, especially Wuhan. On January 30, the World Health Organization (WHO) declared a global emergency for the coronavirus outbreak.
Several fairs in China postponed due to coronavirus outbreak